10 Things You Should Do After A Car Crash
Posted on July 5, 2023
A large number of car accidents take place every day that lead to devastating personal injuries and wrongful deaths. In 2022 alone, 42,795 people lost their lives in traffic accidents. So, it's important to understand what to do right after you or someone you care about has suffered injuries in a car crash in Ventura, CA.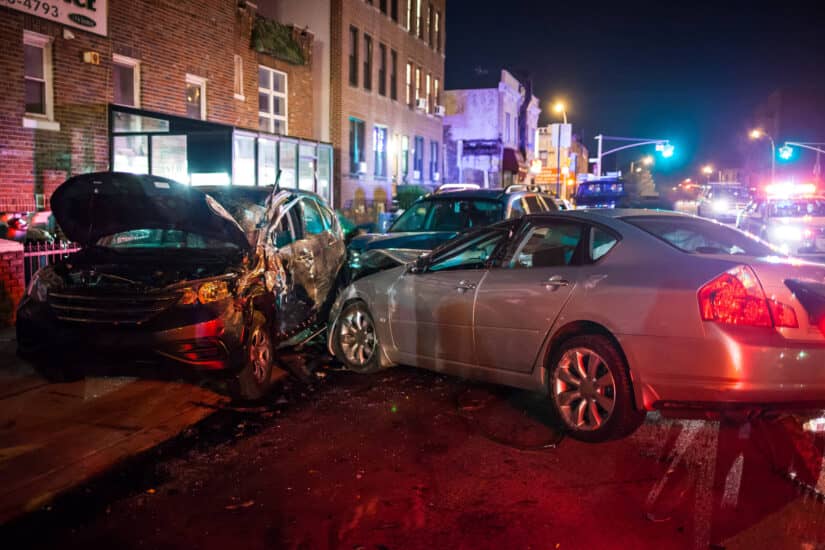 Remain at the car accident scene
Under California law, leaving the scene, no matter how minor you think the accident is, can lead to legal consequences, such as fines, license suspension, or criminal charges. Even if you accidentally bump into another car in a parking lot and there doesn't appear to be much damage – stay put, exchange information with the other driver, and report the accident.
Move to a safe area
If your vehicle is still operable and safe to move, consider pulling over to the side of the road or a nearby parking lot. Assess the situation and make sure it's not putting you or others in harm's way. This helps prevent further accidents and allows traffic to flow smoothly. But, if moving your car seems risky due to extensive damage or if you are injured and unable to drive it, just leave it where it is and focus on your safety.
Obtain information about the other vehicle
Gather information about the other vehicle(s) involved in the accident. Use your cell phone to note the other car's make, model, color, and license plate number. These details will eventually help your Ventura, CA lawyer identify the liable parties and establish fault.
The license plate number will help establish the driver's identity in disputes or legal proceedings.
Exchange contact information with other drivers and witnesses
Exchange contact info with the other drivers involved in the accident and any witnesses present. Be polite and gather the necessary details such as names, phone numbers, and insurance information. This will be helpful when you need to contact the parties involved in the car accident case.
It is equally important to note the names and contact numbers of any witnesses, as they can provide valuable testimony to support your side of the story. Finally, exchanging insurance information with the other motorist will help in filing a claim and pursuing personal injury damages in Ventura, CA.
Seek medical attention promptly
Even if you feel fine right after the accident, some injuries may not be apparent. So, visit the ER or a qualified physician as soon as possible. Don't underestimate the importance of seeking medical attention, as it can help detect any hidden injuries or underlying medical issues resulting from the crash. 
For instance, you might experience neck or back pain, traumatic brain injury, or internal organ car accident injuries that are not immediately apparent. A healthcare professional can thoroughly evaluate you and prescribe the appropriate treatment.
Moreover, getting a medical evaluation creates a documented record of your internal and visible injuries and their connection to the accident. This record can be crucial when filing an auto insurance claim or pursuing legal action as it helps establish a clear link between the incident and any injuries, physical pain and suffering, and mental anguish you may experience.
Do not admit fault
Even if you think you may be to blame, don't accept responsibility. Determining fault is a complex process that considers various factors that you may not be aware of. For example, there could be external factors like road conditions, hazard lights, traffic signals, or the actions of other drivers that contributed to the accident.
So, allow your personal injury attorney, insurance adjuster, and investigators to evaluate the situation objectively – they will determine liability based on all available evidence. It's always best to let the experts handle the investigation rather than make assumptions or statements that could potentially impact the outcome of your case.
Leave your contact information
If you collide with an unoccupied vehicle or someone else's property, take responsibility for your actions. Leave a note with your name, phone number, and a brief explanation of what happened so the owner can contact you to discuss repairs or insurance claims. This act of courtesy shows your integrity and willingness to address the situation responsibly.
Take photos and videos of the accident scene
Use your cell phone to capture images and videos of your injuries, the positions of the vehicles, any visible damage, skid marks on the road, or relevant road signs and traffic signals. These photos help establish context and provide a clear visual representation of what happened. They can support your side of the story, especially if there are disputes about the sequence of events or the extent of the damage. Remember, a picture is worth a thousand words, so document the accident scene to protect your rights and strengthen your case.
Notify your insurance company
Report the accident to your auto insurance agent and provide them with accurate details about what happened. Inform them about the date, time, and location of the accident, and the names and contact information of the other driver(s) involved. Describe the damages to your vehicle and any injuries sustained.
This helps initiate the claims process and allows your car insurance company to gather the necessary information to evaluate the situation. You should do this as soon as possible to ensure smooth handling of your claim and avoid any potential delays.
Notify the DMV
In California, it's a legal requirement to report a car accident to the Department of Motor Vehicles (DMV) within ten days if:
Anyone involved in the accident sustains an injury
The accident resulted in a loss of life
The damage to property exceeds $1000
To comply with this, you must fill out a Traffic Accident Report form (SR-1) which collects essential information about the auto accident, such as the date, time, location, vehicles involved, and other driver's insurance company details. Please keep in mind that failure to file the accident report with the DMV within the specified timeframe can lead to penalties, including having your driver's license suspended.
When the collision involves significant property damage, injury, or death, it's a good idea to call the police to the scene. They will create a police report, which is valuable for insurance claims and legal proceedings.
Consult with the Leading California Car Accident Attorney
If you or someone you know has been involved in a car, truck, motorcycle, or pedestrian accident, contact the seasoned Ventura, CA personal injury attorneys at the King Law Firm. An experienced lawyer by your side can make all the difference. Our dedicated legal team serves clients in Ventura, CA and throughout California, and we are available for consultations at our multiple office locations. Call us at 805-448-4306 or complete this form to schedule your free consultation today.