5 Crucial Things You Need to Do After a Bike Accident
Posted on September 11, 2018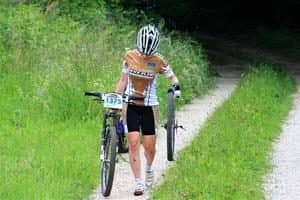 To a lot of people, getting into a bike accident is a lot scarier than being in a car accident. When you are involved in a bike accident, it is vital that you stay focused as much as possible after the accident. Remember, the things that you do after the accident will have a huge contribution in your file for a personal injury case or an insurance claim. So, you need to be really honest with the King Law firm you choose to work with.
Here is a list of the few important things you need to do after getting in a bike accident.
1. Do Not Leave the Scene and Wait for the Authorities
Sometimes, our instincts tell us to get away as far as possible from the accident scene. But, this is a really wrong move. You may be implicated for a crime that you honestly did not commit. So, when you are caught up in a bike accident, call the emergency response team for first aid and call the authorities. Then, wait for them to arrive.
Only vacate the scene if it is necessary. For example, if the crash has caused a gas leakage, it is important that you evacuate the people involved in the accident as far as possible in case an explosion may occur.
2. Be Honest with the Report
Unfortunately, in most cases, a police officer will only talk to the motorist. If you are the cyclist, be assertive about telling your side of the story and make sure the office gets it in the report. Explain to them your version of what happened. Additionally, tell them about the immediate injuries you obtained from the crash, even if some of them are minor ones.
3. Get the Necessary Information
This may be a little hard to do since you may still be in shock after crashing. But, as soon as you can, gather the necessary information of the driver you got into an accident with. Information like their name, address, contact number, license plate numbers, and their basic insurance details should be collected.And, if there are witnesses, try to get their information too. You never know when you will need them.
This information will be vital especially when you decide to take the case to court.
4. Do Not Forget to Take Pictures
Pictures are important in these cases. You should know that a case will win or lose based on the pieces of evidence presented in front of a jury. And, photos are the strongest types of evidence. If you can, take pictures of the accident scene. Take pictures of how the vehicles crashed, the traffic situation around, the neighborhood, your injuries, the injuries of the other party, and more.
5. Seek Legal Help
In most cases, accidents are not settled with a simple agreement between the two parties. Sometimes, one party will decide to take it to the trial. This is where complicated legal procedures happen.If you are in this situation, you must be prepared and contact the King Law firm to help you with your case. They know more about the details of the legalities of all these so you can be assured that they will work in your favor.