Pacoima Car Accident Lawyer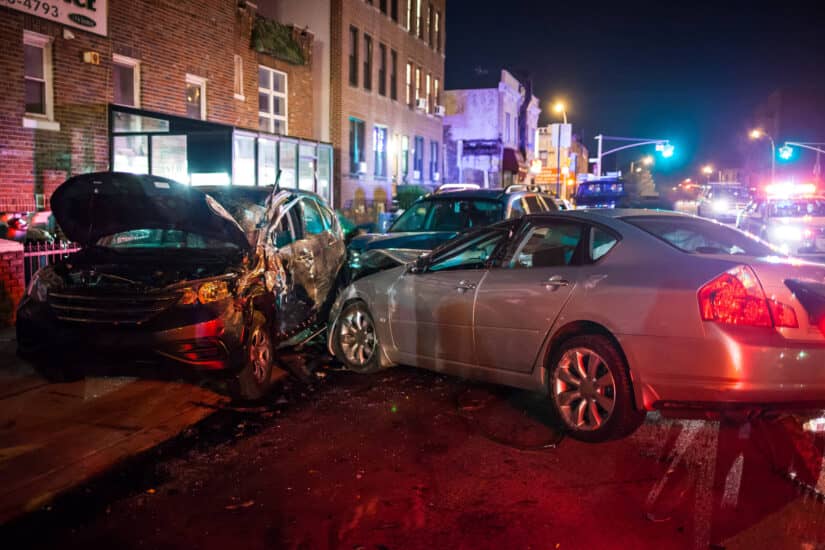 Getting injured in a car accident is an upsetting experience. It can result in excruciating pain, multiple doctor appointments, and a mountain of bills. Fortunately, if your injuries were caused by the negligence of another person, that person is responsible for paying your bills.
A negligent driver's liability insurance should pay for damages to your vehicle, medical bills, and lost wages. If your injuries are very severe, you may even be entitled to compensation for pain and suffering.
Sadly, insurance companies are often unwilling to pay what they should. They are big businesses that want to keep their money in-house.
Top Pacoima Car Accident Lawyers – California
The King Law Firm fights for the little guy. Our personal injury lawyer has years of experience in negotiating with insurance companies. He is a trained litigator who has won over $50 million for his clients over the years.
We have several locations in Ventura County. We want you to get the medical attention you need to recover from your car crash.
Why Getting Fair Compensation is Difficult in California
There are two types of insurance rules in the United States; tort and no fault. In a no-fault state, a driver's insurance will pay for their medical bills. It does not matter who is responsible for the collision. In a tort state, the driver who caused the accident is responsible for paying the associated bills. California, and all but 13 other states, follow a tort rule.
In many cases, a single driver is not fully responsible for an accident. Hence, a driver can only collect money for the portion of the accident they did not cause. Most states have a modified comparative fault rule which means that if they are more than 50% or 51% responsible for an accident, they will not be able to collect any insurance money from the other driver's policy.
California is a pure comparative state. This means that each driver must pay for the portion of the accident they caused even if they only caused a very small percentage of it. Hence, if a person is 99% responsible for an accident, they are entitled to collect 1% of their medical bills from the other driver's insurance policy.
Insurance companies have to pay out almost every time their clients have an accident. Hence, they will carefully scrutinize every claim that they get. It is important to collect as much documentation as you can regarding any accident.
We Have Helped Thousands of Injured People and Their Families
The team at the King Law Firm has helped many people recover their settlements from insurance companies in The San Fernando Valley area. We offer a free consultation to anyone who comes into our office. There is certain information we recommend you collect before you come to visit us.
Evidence From the Scene
Although you are sure to be very upset at the scene of an accident, It is important to gather certain evidence at the scene. It will help you get a better insurance settlement. If you end up having to take an insurance company to court, you will need strong evidence to show to the judge and jury. The insurance company wants to see:
A copy of the accident report
Photographs of both cars and the area surrounding them
Photographs of the road
Names and telephone numbers of witnesses
The insurance information of the other driver
Any results from a breathalyzer test
Evidence of Medical Treatment
If an ambulance arrives at the scene, you should always let the EMTs take a look at you and have any treatment that they recommend. If they tell you you need to go to the hospital, you should go. If you refuse treatment, an insurance company can use it against you.
It is always a good idea to go to the doctor after you have had an accident. There are certain injuries that you might not feel right away. They can give you an x-ray and tell you if they see any injuries.
If you miss work because of your injuries, get a note from your employer stating how much time you have missed from work and the approximate amount of money you have lost. If you are self-employed, bring your tax returns and a letter you have written yourself.
There are a few different bills that an insurance company will want to see when they review your case. Save a copy of bills and receipts from:
Doctor's office visits
Medications
Surgery
Maid services
Home healthcare services
Common Types of Auto Accidents
According to car accident statistics, there are certain types of car accidents that most often result in injury. No matter what kind of accident you have experienced, our Pacoima car accident lawyer can help you get you money for your personal injury claim. The most common accident types are:
Rear End Accidents
Sideswipe accidents
T-bone accidents
California has millions of drivers. It has more drivers than any other state in the country. There are many different reasons a person can have an accident. There are a few causes that the average car accident lawyer will see the most often.
Speeding
Speeding is a leading cause of accidents in the country. A person who is speeding will not have enough time to stop their car if something jumps out in front of them. Not only will the vehicle itself take longer to stop, but the driver will not have enough time to react. When a speeding vehicle hits another car, it will have a much higher impact than if it were not speeding.
Drunk Driving
Alcohol-impaired driving causes many traffic accident fatalities in the state of California. A person is considered illegally impaired when their blood alcohol level is 0.08 or higher.
According to the most recent study by the California Office of Traffic Safety, there was a 16% increase in alcohol-related car accidents from 2020 to 2021.
If you were impaired when you had an injury accident, you are going to need both a criminal lawyer and a personal injury attorney. In some cases, people who are impaired have accidents that were not their fault. The insurance company may try to blame them anyway and refuse their claim.
Distracted Driving
Distracted driving has been on the rise ever since texting came out. People often say they text constantly to keep in touch with their family and make sure that their children are safe. However, they are putting far more people in danger by taking their eyes off the road.
Drowsy Driving
California is a big state and it takes a long time to travel from one end of it to the other. There are many long stretches of road in the valley and it is easy to become drowsy when you drive. Single-car accidents are prevalent here and many of them happen when somebody simply runs off the road because they have fallen asleep at the wheel.
Even if you have personal injury protection, an insurance company may try to deny or claim if you had an accident because you were driving while you were drowsy. Trained injury attorneys may be able to help you if the road had few rest stops or if driving conditions were hazardous and contributed to your auto accident.
FAQs
What are the fees for a personal injury attorney?
We charge on a contingency basis. You will only pay a percentage of your settlement to a personal injury attorney if we are successful.
What is the average insurance settlement?
There is no set dollar amount for a settlement of personal injury claims. However, you should expect to be compensated for all accident-related medical bills, lost wages, and medications at the very least. We will seek compensation on your behalf, as much as possible.
Do you take every case?
No, that is a common misconception about a law office that handles personal injury cases. We will review your case and decide if we can get more money than the insurance company is offering. Although most personal injury cases do not go to court, we will also try and determine if it is a case we can win in a trial.
How To Contact Our Pacoima Car Accident Attorney
If you have been injured in a car or motorcycle accident in or near Pacoima, CA, you deserve the very best legal representation available. Give our personal injury law firm a call or contact us through the form on our website. We have a high rate of success and knowledge and will fight hard to win your case.