Panorama Car Accident Lawyer
Getting into a car accident is a devastating experience even if you walk away from it unharmed. If you are injured in a car accident, it can result in severe pain, loss of wages, and large medical bills.
If you have been in a Panorama car accident, our personal injury lawyer can help get you the money you need to heal. Our experienced attorney Kenneth King has won many accolades from his peers. He collected over $50 million for his clients. He is committed to fighting for the little guy against tight-fisted insurance companies who want to keep their client's money for themselves.
Car Accidents in California
If you look at the United States car accident statistics, you will see that California is a very dangerous place to drive.
The California Office of Traffic Safety did a 10-year study of traffic accidents in the state. The study showed traffic accidents climbed steadily from 2010 to 2016 and then declined slightly from 2016 to 2019. The study showed:
187,211 injury accidents in 2019
269,031 people were injured in those accidents
187,211 accidents only resulted in property damage
October consistently had the most accidents
According to a study by the Insurance Institute for Highway Safety, California is a very dangerous place to drive. According to the study, 2021 saw:
3,983 fatal accidents
4,285 deaths
1,760 alcohol-related fatal accidents
The majority of fatal crashes took place in single-car accidents. A full 70% of fatal accidents in the state took place in urban areas.
Insurance Law in California
There are two insurance rules in the United States: fault and no-fault. In a fault state, a person who causes an accident is responsible for paying the related bills. In a no-fault state, a person's own insurance company will pay their accident-related bills no matter who is responsible for the crash.
California is a fault state when it comes to auto insurance. More importantly, it is a pure comparative fault state. In most states, a person who is more than 50% or 51% responsible for an accident will not be able to get money from the other driver's insurance policy. In a pure comparative fault state, each driver is responsible for the portion of the accident that they caused.
Unless someone is 100% responsible for an accident, they can get some compensation from the other driver's insurance company. For example, if you are 3% responsible for a crash, the other driver can get 3% of their accident-related bills paid for by your insurance company.
Insurance companies do not like this rule. They have to pay out on more accidents than they would if the insurance laws were more conservative.
They will do everything in their power to pay out as little money as possible. There are a few tactics they use to avoid paying clients all of the money they are owed. They include:
Delaying their decision by asking you for more paperwork
Using biased "experts" to discredit your injuries
Using confusing language in the contract
Denying claims even though they are legitimate
Lowballing claimants
Insurance companies in major corporations are staffed with entire departments of lawyers. If you are going to fill out an insurance claim on your car accident, you will need a personal injury attorney in your corner who can negotiate with those lawyers.
A personal injury attorney will have training similar to the attorneys at the insurance companies. They will be up to date on the latest rulings regarding insurance law. An attorney will know what arguments to use to get you a higher settlement.
Most personal injury cases are settled out of court. However, if you do need to go to court, a personal injury attorney will be able to subpoena records on your behalf to build the strongest case possible. They will employ legal researchers to find every piece of evidence in your case. A lawyer is a professional public speaker who will know how to persuade a jury to vote in your favor.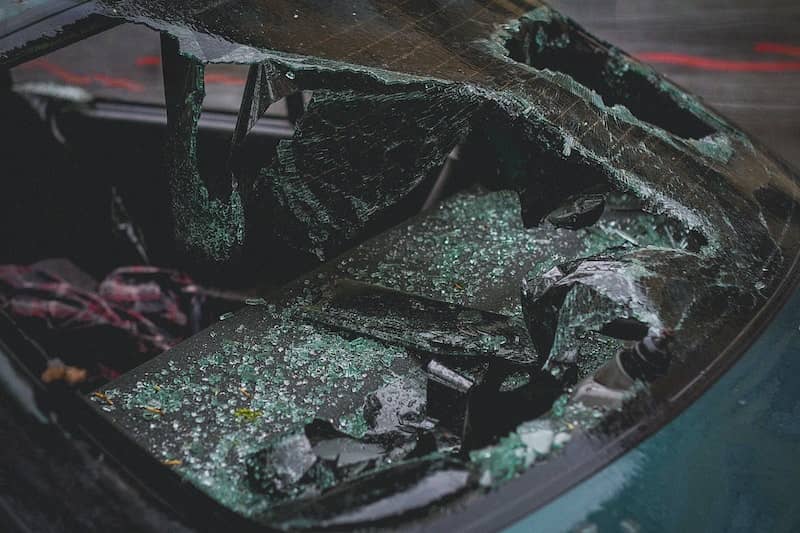 Experienced Panorama Car Accident Attorneys
If you have been involved in a Panorama City automobile accident, our law office can help you. We Have locations In many different cities in California. Our practice is well established enough that insurance companies take us very seriously when we are representing a client. We can always provide expert witnesses for trials. We have the staff necessary to handle any research Your case may require. The King Law Firm is a small enough company that we can give you lots of personal attention. You can call us whenever you have a question and we will keep in touch with you regularly.
Our experienced car accident lawyer fights tirelessly for his clients whether he is simply talking to an insurance adjuster on the phone or arguing in court.
When you come in for your free consultation with our law firm, we can provide you with references of people who we have helped in the past. They will tell you that you can trust our law offices in a time of crisis.
The 5 Most Common Types of Motor Vehicle Accidents in California
California has more drivers than any other state in the country. The roads are designed more for volume than they are for safety. There are a few accidents that occur more often than others here.
Rear End Collisions
Rear end collisions happen for several different reasons. A person with little driving experience may tend to follow other drivers too closely. If the driver in front of them stops suddenly or simply stops for a traffic light, the inexperienced driver might not have enough time to stop and may end up crashing into the car in front of them.
In other cases, a driver may not be paying attention to the road in front of them. They may be looking down at their phone or get distracted by fiddling with their radio dials.
People who drive under the influence of substances also tend to get into rear-end accidents. People cannot think as fast as they normally would when they are under the influence of alcohol or drugs. The reaction time will be slowed considerably and they may crash into another car.
Side Collisions
T-bone accidents happen often in California. The sides of cars and trucks do not have the mass that the front end and rear end of a car do. A person who Is riding on the side of the car that gets hit can be very severely injured.
In most cases, a T-bone accident will occur when the driver who hits the side of the car does not stop for a stop sign or light. However, in some cases, the accident may be the fault of the person who gets hit. They may have been speeding or missed the stop sign or light themselves.
Head on Collisions
Head-on collisions are extremely dangerous They often result in serious injury or death. Two vehicles that are traveling at the same speed hitting each other create a powerful impact.
California has many highways that curve through the mountains. It is always a bad idea to pass other vehicles on these roads. These roads are often dimly lit and icy at night.
Head-on collisions often occur at night when people are driving drunk, speeding, or not paying attention to the road ahead of them.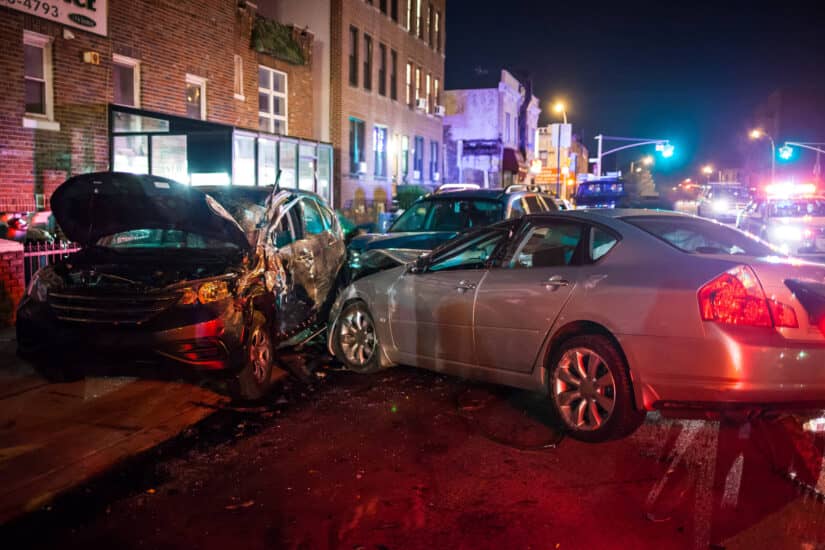 Accidents With Fixed Objects
Statistically speaking, people have more accidents with fixed objects than they do with other cars. In some cases, a person may slam into a parked car or the side of the building just because they are not paying attention.
There may be a design defect in the road that does not allow for enough room to turn a corner. The vehicle a person is driving may have defective breaks. If you have an accident due to a vehicle defect, It may result in a class action lawsuit.
Blind Spot Accidents
Some automobile accidents happen simply because the driver could not see the danger around them. The driver is supposed to check the rearview mirror before changing lanes. They are also supposed to look over their shoulder to make sure they did not miss anything because of a blind spot. Some drivers do not bother to do this.
Lane-changing motor vehicle accidents are very common in California. Motorcycles are often hit when they are in the blind spot of a larger vehicle. Motorcycle riders have a much better chance of being killed or severely injured in a motor vehicle accident. Small vehicles are also susceptible to these kinds of accidents.
Most Common Auto Accident Injuries in Panorama City
Every day there are hundreds of injuries on California highways. Some of them are very severe resulting in intense pain in high medical costs.
There are many different kinds of severe injuries a person can experience when they have an automobile collision. There are several types of Injuries that Panorama City car accident attorneys see over and over again. Some of the most common accidents California drivers experience are:
Head injuries
Broken bones
Whiplash
PTSD
Spinal cord injury
What to Do at the Scene of an Accident
Immediately after you have had a serious car accident, you are likely to be in shock. It can be hard to have a level head and do exactly what you are supposed to at a time like this. However, if you want to receive maximum compensation and the medical attention you need for your injuries, it is important to take certain steps after an accident.
Call the police and wait for them to arrive.
You should always call the police after an accident even if damages to the car are minor and your injuries seem nominal.
Take Pictures
Taking pictures after you have been injured may be physically challenging. If it causes you too much pain you should not do it. However, if you can take pictures they will make good evidence For insurance companies and in court.
Get the Names of Witnesses
Remember to exchange contact and insurance information with any other drivers involved in the accident. You should also get the names and numbers of any witnesses who may have seen the collision.
Get the Accident Report
Ask the law enforcement officer at the scene for a copy of the accident report. Make sure that the time and date of the accident are correct. Incorrect information can hurt your claim.
Go to the Doctor
You should always go to the doctor after you have had an accident even if you do not feel you are injured. Some injuries are not apparent right away. The doctor can give you X-rays and make sure you are okay.
Save a copy of every medical bill that you get including those for alternative treatments and physical therapy. Save all of the receipts from medications that you take. Get your employer to write you a letter stating the number of hours and wages you have missed as a result of your accident
Call the Insurance Company
Once you have collected your information, you should call the at-fault party's insurance company and make a report. The claims process can be a long one.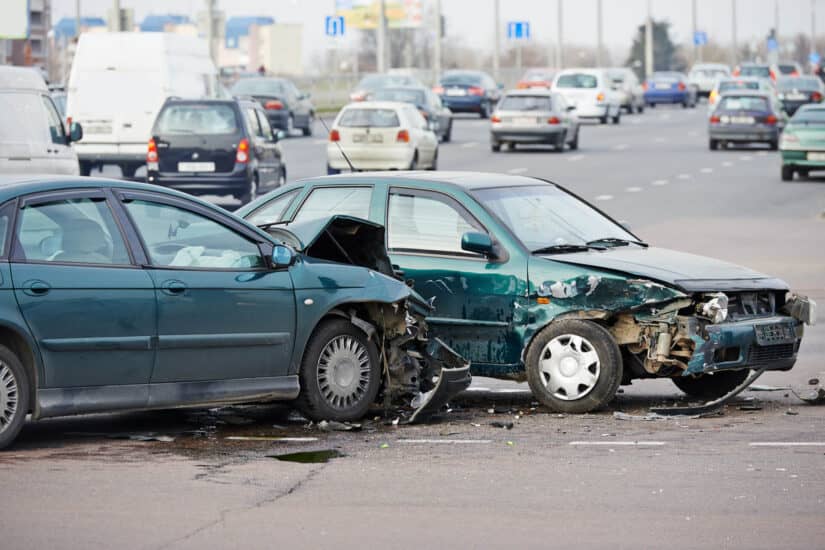 You will speak to an insurance agent who will request that you send in the documentation you have collected. Your case will be assigned to an insurance adjuster who will decide if your claim is approved or denied. If they approve the claim, they will offer you a settlement. You should call the King Law Firm before accepting that money.
Experienced Panorama Car Accident Attorneys
When you come into our office for a free consultation, we can tell you if you should take the settlement offer or if we feel we can get you more money. If we take your case, we will work on a contingency basis so you will never have to pay unless we are successful.
We Get the Real Value of Your Case
Some personal injury attorneys take too many clients and are too ready to settle for less money than their clients deserve. We understand how much your case means to you. We won't settle for less than you deserve, nor are we afraid to go to court. Contact us today.