Oxnard Personal Injury Attorney
A collision-related injury can be a devastating event on many different levels—from the physical to the emotional to the psychological to the financial. It can be difficult to deal with any one of those problems, let alone all of them. But if you suffer an injury, then that is exactly what you are facing. However, you do not have to face those daunting problems alone. The King Law Firm is here to help anyone who has suffered a personal injury get the compensation that they need to take care of any injury-related expenses and get back on their feet.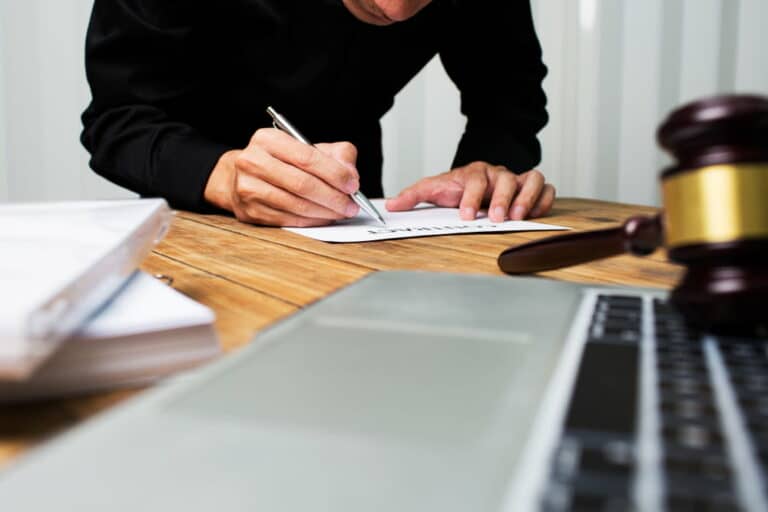 A personal injury can encompass a wide variety of different areas, from car accidents to dog bites to medical malpractice up to wrongful death. The one thing they all have in common is that they were caused by the negligence of another. No matter what kind of accident you experience, you can rest assured that The King Law Firm will be there to represent you. That is because we have been helping residents of Oxnard and the rest of California with their cases for years. We fight hard for each and every one of our clients because no one should have to suffer financial insult on top of their other damages.
Statistics
The state of California saw around 3,540 motor-vehicle deaths in 2019.
In 2018, 42% of all deaths from motor vehicle crashes involved people who were tested positive for legal and/ or illegal drugs.
Teen motor vehicle fatalities (age 16-19) increased by 21.4% from 168 in 2017 to 204 in 2018.
Ventura County ranks 13th out of 58 counties for having accidents with deaths or injuries.
FAQ
Although every legal case is unique, there are a few questions that people commonly ask an attorney. It can be helpful to review them before your first consultation with personal injury attorneys in Oxnard.
You should always call the police after any collision. Wait for an officer to arrive and get pictures and the names of any witnesses. Go to the doctor right away and save any medical bills that you incur for your attorney. Be sure to save the receipt for both prescription and nonprescription medications.
In California, the insurance company of the person who caused the accident is responsible for its associated bills. You will want to call your own insurance company and give them the at-fault driver's insurance information.
If the insurance company accepts your claim, they will make you an offer. Before you accept their offer, phone our practice, and make an appointment to talk to someone on our personal injury law team.
Personal injury attorneys bill people in a different manner than other lawyers. Instead of charging clients by the hour or by the case, our injury lawyers charge on a contingency basis. If you call us, we offer free consultations where we will discuss how much money to ask for and what percentage our firm will retain if we win.
Under California personal injury law, you have two years from the date of the accident to file a personal injury suit. You will have three years to file a claim for damage to property.
Common Injuries
As stated earlier, personal injuries cover a wide swath of different kinds of situations. However, the following are among the more common ones. We will represent any Oxnard resident who suffers any of them:
Car Accidents – These are among the most common types of accidents in America and also one of the primary causes of injuries. The injuries that can result from a car accident can be catastrophic, or even fatal. If you've been injured in a car accident in Oxnard today, don't wait to contact an Oxnard personal injury attorney.
Slip and Fall – The injuries that can result from a slip and fall can range from broken bones to concussions. A slip and fall is also one of the most bitterly contested types of accidents because the person responsible for the slip and fall will often claim that the victim was at fault for the accident.
Product Defect – This is when a product malfunctions and injures someone despite that person using it in the correct way. In this case, the manufacturer or supplier of the product is held liable for the accident. Product defect cases are very serious because a defective product has the potential to injure a lot of people.
Medical Malpractice – We trust our lives with doctors and other medical professionals, so when they betray that trust it is a particularly severe violation. Medical malpractice is one of the more serious kinds of accident cases but it is also one of the hardest to win. That is why an experienced personal injury attorney is invaluable in a medical malpractice case.
Dog Bite – Many people might place the blame of a dog bite on the animal, but the responsibility lies solely with the owner of the dog. The owner should be aware as to whether or not their pet is hostile or poorly trained and restrain it accordingly. If the dog ends up biting someone because of the owner's negligence, then the victim has every right to hold the owner accountable.
There are many other types of accidents of course, but these are by far the most common. But regardless of how common or rare yours happens to be, you can trust The King Law Firm to provide the legal advice and the legal representation you need to overcome it. Accidents are inevitable. Statistically, there were dozens if not hundreds of accidents in Oxnard today. If one of those involved you, contact the Oxnard personal injury lawyers at The King Law Firm to represent you.
Determining The Worth Your Case
One of the concerns of people who have suffered a personal injury is how much money they will receive and whether it will be enough to take care of any expenses they incur. The answer lies in damages. Damages is a legal term that refers to how much a personal injury costs a person in financial, physical, and psychological terms. Damages are paid by the party responsible for the accident.
As for how much money you get for those damages, that is where we at The King Law Firm can help you. The monetary sum of damages is determined after a negotiated settlement among the responsible party, their lawyers, their insurance company, the victim of the accident, and their attorney. We will zealously negotiate on our clients' behalf to make sure that they receive the financial compensation that they deserve.
Our Oxnard personal injury lawyers are not afraid to go head-to-head with our fellow attorneys or with the insurance companies in order to fight for our clients' rights. It is rare for these cases to go to trial, but if yours does, we will be right there with you to represent you in the court of law. Should your case come to that, the damages will be awarded by a judge or a jury. No matter where your case ends up, you can be assured that we at The King Law Firm will be right by your side all the way.
The King Law Firm Will Fight for You
If you have suffered a personal injury in Oxnard, then you need to contact us as soon as possible. We are the best chance you have of getting the financial remuneration you need to take care of your medical expenses, recoup your lost wages, and compensate for your pain and suffering. The person or company responsible for your injuries will try to fight back with lawyers of their own, which is why you need an experienced personal injury attorney on your side. Contact The King Law Firm to discuss your Oxnard accident today and we will put our years of experience to work for you.
Each year, millions of automobile collisions take place in the Oxnard Ventura area. Our firm will work tenaciously to insure any claims get paid in a timely fashion.