Personal Injury Attorney in Oxnard
If you have been injured, and someone else was responsible for causing your injuries, either through negligence or recklessness, then you may be eligible to seek additional compensation from their insurance company in order to cover losses beyond their initial settlement offer. When you work with a personal injury attorney, you can be confident that you have the support of an experienced professional who will help you get what you actually deserve, and not just what the insurance company would like you to take.
Read more below to get a better idea of how a personal injury lawyer can help you. Contact us now to schedule a consultation so that we can discuss your situation in greater detail, as well as how we can work together through this complicated process.
Working With An Insurance Company To File a Claim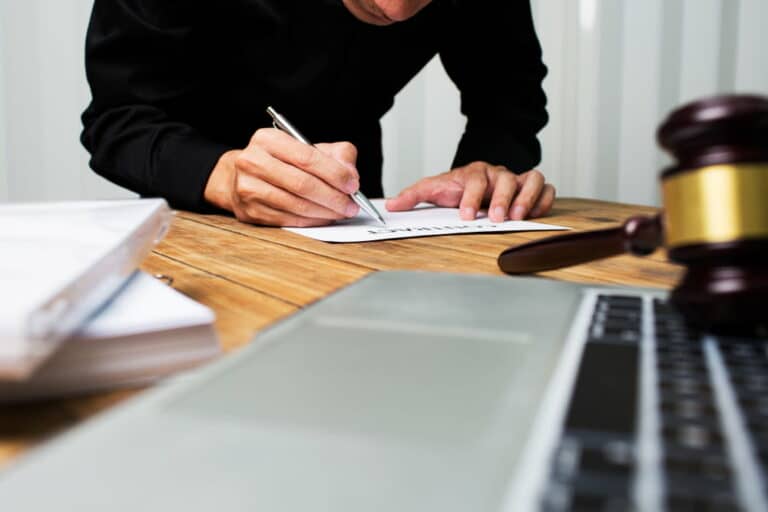 After you suffer from serious injuries, it is likely that you will need emergency medical attention and possibly will even need an ambulance or airlift to a hospital. While getting the care that you need is essential for your personal health and safety, all of these things are extremely costly in the United States, meaning that from nearly the moment you are involved in the accident, the bills will begin to accumulate. These bills are likely the most pressing factors that you are considering when you then begin working with an insurance company to file a claim.
Insurance companies are in place to cover their clients for having to pay the full amount of the financial damages they cause, but at their core, insurance companies exist to pay as little money as possible in order to protect their financial interests. Keep this in mind as you are working with them, and understand that the amount they will ultimately offer you is the bare minimum that you deserve given the circumstances. When you are working with an insurance company, their initial offer should be a start to negotiations, not a final chance like they will attempt to frame it as.
Whether or not you choose to file a personal injury lawsuit, it is very important that you work with an attorney through this claims process to ensure that you are getting the money that you deserve, and not the money that the insurance company would like to pay.
Calculating Damages Owed After an Oxnard Personal Injury
In order to get a complete idea of the amount of money you are rightfully owed after your accident, an attorney will break your damages out into two distinct categories: economic damages and non-economic damages. Economic damages are fairly straightforward, but non-economic damages are generally where disagreements about settlement amounts arise. Take a look below to get a better understanding of the types of damages that are included in each, but keep in mind that your situation will vary greatly depending on many different factors.
Economic Damages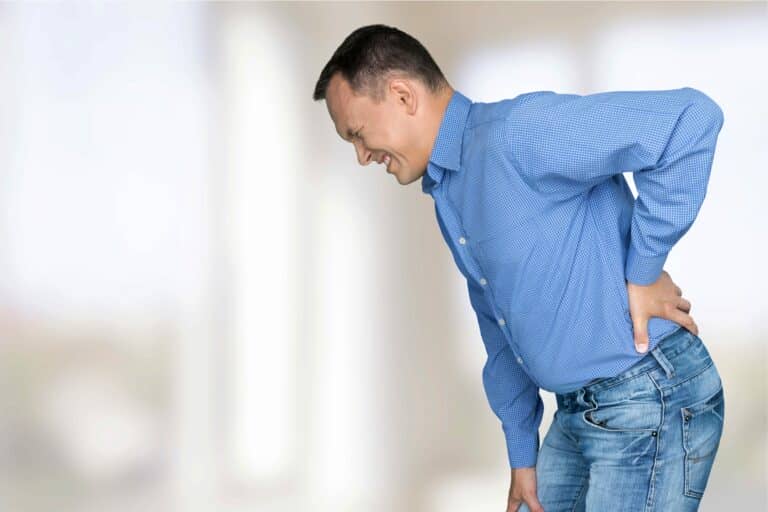 Economic damages, as mentioned above, are the most simple to calculate and the claims process is generally more straightforward as a result. They include expenses and costs directly related to the injury and recovery, such as ambulance rides, hospital stays, prescriptions, treatments, surgeries, and all other related financial factors. In addition, they include things like lost wages from any time you have missed from work as a result of your injuries, and in certain cases will include short-term and long-term disability payments, or will seek to compensate you for a diminished earning capacity if your injuries impact your ability to complete your work as you could before.
Non-Economic Damages
While economic damages are about repaying a victim and their insurance company for measurable expenses, non-economic damages seek to compensate a victim for the actual experience of the accident and resulting injuries. These include things like the pain and suffering of the injury, the fear, and anxiety a victim of an accident may be forced to deal with, depression and sadness about the injury and limitations that come with it, and more.
As you can imagine, it is difficult to apply a dollar value to something as abstract as "pain." This is why a personal injury lawsuit typically uses something called a multiplier in order to quantify the severity of these damages. The multiplier, for example, "3x," is then applied to the economic damages in order to reach a dollar value. If the economic damages totaled $150,000, and the multiplier is 3x, then 3 x $150,000 = $450,000 in non-economic damages sought by the victim.
Punitive Damages In a Personal Injury Lawsuit
Economic and non-economic damages are known as "compensatory damages," because they compensate the victim for the actual suffering and loss that they have been forced to endure. In some personal injury lawsuits, though, a jury may award the victim additional compensation in the form of punitive damages. These damages are special in that they are intended to punish the party responsible for the injuries, and so are awarded only in certain circumstances where the responsible party acted in a very reckless or dangerous way and has the financial ability to pay the additional damages. In many cases, these are attached to final lawsuit rulings when the defendant is a company or individual with considerable financial means.
Since these are awarded by a jury, an attorney can not request these damages for consideration, and therefore will never be included in the amount that we are working towards as an award. If the situation seems to clearly indicate that you will be owed punitive damages in addition to your compensatory damages, we may suggest moving directly into a lawsuit, or attempt to work with the responsible party to reach a settlement agreement that acknowledges the likelihood of this award.
A personal injury can be a devastating event on many different levels—from the physical to the emotional to the psychological to the financial. It can be difficult to deal with any one of those problems, let alone all of them. But if you suffer a personal injury, then that is exactly what you are facing. However, you do not have to face those daunting problems alone. The King Law Firm is here to help anyone who has suffered a personal injury get the compensation that they need to take care of any injury-related expenses and get back on their feet.
A personal injury can encompass a wide variety of different areas, from car accidents to dog bites to medical malpractice up to wrongful death. The one thing they all have in common is that they were caused by the negligence of another. No matter what kind of personal injury you experience, you can rest assured that the King Law Firm will be there to represent you. That is because we have been helping residents of Oxnard and the rest of California with their personal injury cases for years. We fight hard for each and every one of our clients because no one should have to suffer financial insult on top of their personal injury.
Common Personal Injuries
As stated earlier, personal injuries cover a wide swath of different kinds of situations. However, the following are among the more common ones. We will represent any Oxnard resident who suffers any of them:
Car Accidents – These are among the most common types of accidents in America and also one of the primary causes of personal injuries. The injuries that can result from a car accident can be catastrophic, or even fatal.
Slip and Fall – The injuries that can result from a slip and fall can range from broken bones to concussions. A slip and fall is also one of the most bitterly contested types of personal injury because the person responsible for the slip and fall will often claim that the victim was at fault for their injury.
Product Defect – This is when a product malfunctions and injures someone despite that person using it in the correct way. In this case, the manufacturer or supplier of the product is held liable for the injury. Product defect cases are very serious because a defective product has the potential to injure a lot of people.
Medical Malpractice – We trust our lives with doctors and other medical professionals, so when they betray that trust it is a particularly severe violation. Medical malpractice is one of the more serious kinds of personal injury but it is also one of the hardest to win. That is why an experienced personal injury attorney is invaluable in a medical malpractice case.
Dog Bite – Many people might place the blame of a dog bite on the animal, but the responsibility lies solely with the owner of the dog. The owner should be aware as to whether or not their pet is hostile or poorly trained and restrain it accordingly. If the dog ends up biting someone because of the owner's negligence, then the victim has every right to hold the owner accountable.
There are many other types of personal injury of course, but these are by far the most common. But regardless of how common or rare your personal injury happens to be, you can trust the King Law Firm to provide the legal advice and the legal representation you need to overcome it.
Determining The Worth Of a Personal Injury Case
One of the concerns of people who have suffered a personal injury is how much money they will receive and whether it will be enough to take care of any injury-related expenses they incur. The answer lies in damages. Damages is a legal term that refers to how much a personal injury costs a person in financial, physical, and psychological terms. Damages are paid by the party responsible for the personal injury.
As for how much money you get for those damages, that is where we at the King Law Firm can help you. The monetary sum of damages is determined after a negotiated settlement among the responsible party, their lawyers, their insurance company, the victim of the personal injury, and their attorney. We will zealously negotiate on our clients' behalf to make sure that they receive the financial compensation that they deserve.
We are not afraid to go head-to-head with our fellow attorneys or with the insurance companies in order to fight for our clients' rights. It is rare for a personal injury case to go to trial, but if it does, we will be right there with you to represent you in the court of law. Should your case come to that, the damages will be awarded by a judge or a jury. No matter where your case ends up, you can be assured that we at the King Law Firm will be right by your side all the way.
The King Law Firm Will Fight for You
If you have suffered a personal injury in Oxnard, then you need to contact us as soon as possible. We are the best chance you have of getting the financial remuneration you need to take care of your medical expenses, recoup your lost wages, and compensate for your pain and suffering. The person or company responsible for your injury will try to fight back with lawyers of their own, which is why you need an experienced personal injury attorney on your side. Contact the King Law Firm and we will put our years of experience to work for you.
Frequently Asked Questions Personal Injury
A personal injury attorney is a lawyer who specializes in cases involving negligent acts (or ommissions) that result in an injury to someone else. Typically, they know how to negotiate fair insurance claims as well as file personal injury lawsuits. If you hire an attorney, they will advise you on your options for seeking compensation. Their main role is to work as a negotiator, fighting to get you a settlement before your case goes to trial. In the event that negotiations fail, they will build a strong case for you and represent you in a trial.
One of the most important things that your personal injury can do for you is to give you the time you need to focus on your recovery without the stress of the claims process.
Personal injury law is a type of civil law. Unlike a criminal case, a civil lawsuit cannot result in jail time, although it can result in the defendant being ordered to pay the plaintiff money for the damages that they have suffered as a result of the defendant's actions.
Typically, civil cases have a less significant burden of proof than a criminal case. So, while a criminal case involving negligence could result in a verdict of "innocent", the personal injury case might result in the defendant being held accountable for their actions. One well-known instance of this situation happening is with OJ Simpson in the late 1990s.
In California, a victim of personal injury has time constraints to file a lawsuit. Typically, individuals who experienced physical harm only have two years from the date of the incident to file a lawsuit. Victims who are only claiming property damage have three years from the date of the incident to make a claim.
There are some exceptions to the statute of limitations. For instance, you may not discover an injury until months after an incident occurred. Then, your clock wouldn't start ticking until you discovered the injury.
If your claim is against the government, you have much less time to file. In fact, you may only have six months to notify the government of your intent to file a lawsuit.
A personal injury case could take anywhere from a few months to a few years to resolve depending on how complicated the case. Since each is unique, there is no general deadline for a case.
The timeline for your case depends on several factors. For one, it depends on the level of complexity in your case. If there is a lot of evidence and many details involved in the incident, it will take both sides many months to go through the facts.
Another detail that affects your timeline is whether or not your case goes to trial. Although the majority of personal injury claims are resolved with a settlement, some must go to trial. Depending on how busy the court is and how long your trial takes, your case may not be resolved for several years.
Finally, there's the skill of your lawyer. When you work with an experienced personal injury attorney in Oxnard, you improve your chances of resolving your case quickly. The King Law Firm is ready to take on your case and work towards a timely settlement.