Oxnard Car Accident Lawyer
In 2014, there were 11 fatal car accidents in Oxnard, CA. But that wasn't the extent of the damage. Thousands of people experienced injuries in car collisions. Every year, accident victims struggle with the financial, physical, and mental toll of car accidents.
After an accident, there's no way to make your injuries disappear. But there is a way to make your financial problems go away. By working with a car accident attorney in Oxnard, you can fight for compensation. You may be able to take on the insurance company or file a personal injury claim. In either situation, The King Law Firm can take on your case.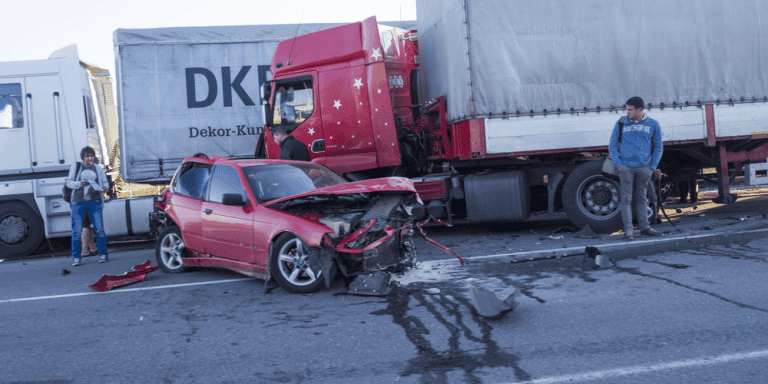 What Are Some Common Types of Accidents in Oxnard?
Every day, accidents happen throughout the city of Oxnard. But each accident is unique. Different factors cause accidents, and different types of accidents occur. All of the following are examples of the most common types of local accidents:
The side of a vehicle is not well protected. When vehicle manufacturers think of safety, they think of protecting the front and rear of a vehicle. Therefore, impacts that occur on the side of a vehicle are particularly dangerous.
A T-Bone accident involves a direct hit to the side of a vehicle. It occurs when the front of one vehicle hits the side of another. Unfortunately, the lack of protection can cause serious injury. In most situations, these accidents occur at busy Oxnard intersections. They tend to be caused by failure to yield, speeding, and distracted driving. Although both vehicles are likely to experience damage, the vehicle hit in the side has the highest risk of damage and injury.
In Oxnard, traffic tends to be stop and go. This makes rear-end accidents quite common. If one driver isn't closely watching the road, they could hit the driver in front of them. The impact can do damage to both vehicles and cause injury.
This type of accident doesn't only happen at traffic lights or in high volume traffic. It can also occur when one driver tailgates another. Because a driver is too close to another vehicle, they may be unable to react to brake lights. If the car in front of them starts to slow down, the driver behind them may not be able to brake in time. The result could be a high-speed rear-end accident.
A sideswipe accident occurs when two vehicles are going in the same direction. Then, the side of one vehicle hits the side of another vehicle. One of the most common causes of this type of accident is changing lanes. If a driver fails to check an adjacent lane for a vehicle, they could cause an accident.
At a slow speed, a sideswipe might only cause some cosmetic damage to a vehicle. But when one vehicle is traveling quickly, the potential for damage is great. The incident could involve other vehicles or objects on the side of the road.
One of the most devastating types of Oxnard car accidents is a head-on accident. As you might imagine, this accident occurs when one vehicle hits another head-on. It most frequently occurs when one driver is going the wrong way down a one-way street. However, it can also occur when a driver crosses over a median or double yellow line and goes into an oncoming car.
Even at a slow speed, a head-on accident can cause serious injuries. The intense force of the collision could be enough to send drivers and passengers in both vehicles to the hospital. Brain injuries and spinal cord injuries can occur.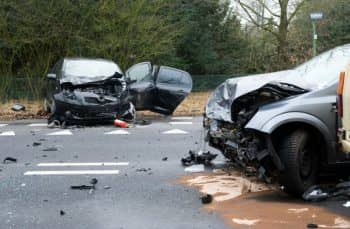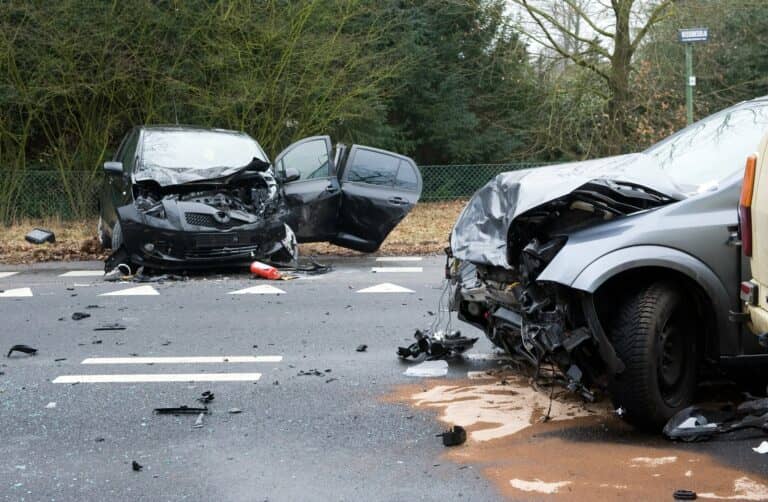 What is the Cost of a Car Accident?
Although you might not realize it, the cost of a car accident can be extremely high. First, there are the medical bills. Whether you have minor or serious injuries, you need medical attention. A laceration could require stitches and a head injury could require a CT scan.
If you have serious injuries, you may need to be admitted to the hospital for one night or longer. This also comes at a high cost. Whether or not you have insurance, the bill can drain your bank account. Surgery, x-rays, and other procedures can add to that bill.
Once you start to recover from your Oxnard car accident, you will still have medical bills. For instance, a spinal cord injury requires frequent monitoring. Your injury may also require rehabilitative therapy or other services. To make a full recovery, you could need medical care for months.
The most severe injuries require permanent medical care. Someone who has a traumatic brain injury may never recover. Furthermore, they may need a home health aide. The cost of all the medical treatment can add up quickly.
Other Expenses
But there's something else that could contribute to your worsened financial state. After an accident, you could miss days, weeks, or months of work. In Oxnard, the average income of a resident is only $20,651. If you're living paycheck to paycheck or only have a little money saved up, missing work could put you in debt. You could struggle to pay rent or buy groceries. With the help of a car accident attorney in Oxnard, you may get some relief.
When Is It Time To Call a Car Accident Lawyer?
Many people believe that they should file their insurance claim before hiring a lawyer and hoping that the process goes smoothly—but this is not the most productive way to approach the issue. The reality is that you should hire an attorney before you file a claim. This means that you need to take immediate action to find an attorney who is ready and willing to take your case AND has a history of success that can give you peace of mind as you move forward with your new legal representation.
If you have been in a car accident in or around Oxnard and you are looking for an experienced, proven, and aggressive attorney to take your case, then look no further than Kenneth King and the team at The King Law Firm. We will be able to discuss your situation in greater detail during a free initial consultation, and we can both understand about how we can best work together to get you what you deserve after your accident. You deserve mental space for getting your life back on track while we take on the insurance company for you. The sooner you have a lawyer, the sooner you can reduce your stress and focus on recovery.
Seeking Compensation with a Car Accident Attorney in Oxnard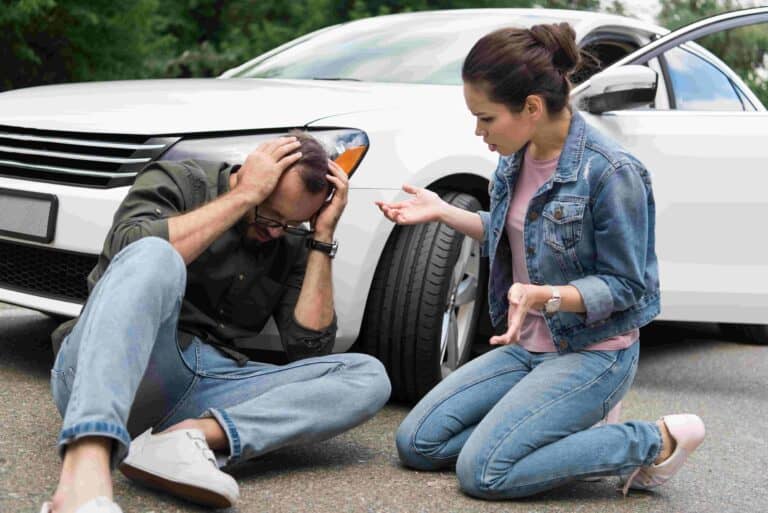 Your best option for financial recovery is to work with an Oxnard car accident lawyer. They have the legal expertise necessary to help you fight for compensation. Most accidents are caused by driver negligence. If another driver's negligence was the reason for your accident, you could go through their insurance company or file a civil lawsuit against the other driver. Either way, you may be able to receive money for your accident.
Depending on the outcome, you could receive money for your damages. This includes compensation for your medical expenses, car repairs, pain and suffering, and missed wages. Instead of struggling, you can overcome the financial impact of a car accident. The King Law Firm wants to help you. Contact us today and get started.
Frequently Asked Questions About Oxnard Car Accidents
The following are just a few of the most common questions that we answer during our free initial consultations with Oxnard car accident victims. The answers provided below are intended to give you a general idea of how you can expect our conversation to go about your own questions, but of course, each accident is unique and requires specific and extensive research before we reach the answer. The sooner you contact us for your own free consultation, the sooner we will be able to get to work on your case and answer these questions together.
How much is my Oxnard car accident claim worth?
Personal injury claims seek repayment in the form of compensatory damages, both economic and non-economic, and in order to determine how much you deserve after your accident, we will need to take a closer look at each of these damages as they relate to your unique experience. Economic damages seek compensation for the measurable financial losses and expenses that you have suffered, such as lost wages and medical bills. Non-economic damages are much more complicated to understand and quantify, and include things like the actual pain and suffering that you have endured from your injuries and the trauma that you experienced during the accident.
There is no simple way to immediately calculate the damages that you are entitled to, but during our initial consultation, we can go over a range of impacts that you have experienced and hopefully use that information to get a clearer idea of how we will reach a final number with which to negotiate.
Should I accept the insurance company's first offer?
Under no circumstances should you ever accept the first offer that the insurance company makes to you after a car accident, at least not without consulting an attorney first. Insurance companies exist to protect their clients from financial liability – NOT to pay victims what they are actually entitled to. An insurance company that paid fair settlement amounts to every claimant would not stay in business long.
The first offer that the insurance company makes is a starting point for negotiations, and we will fight to close the gap between the insurance company's offer and the amount that we have determined to be what you actually deserve. Accepting an offer from the insurance company typically comes with them compelling you to waive your rights to any future legal action, meaning that we need to be certain that we have accounted for EVERY damage that you have incurred.
Will my Oxnard car accident claim need to go to trial to be resolved?
There is no certainty about whether or not we will need to go to trial to resolve your claim, but in most instances, we will first attempt to reach a settlement negotiation before even filing a lawsuit with the California courts. A settlement is often the preferable outcome to a personal injury case, because it saves time and money that are required to go through a lawsuit and trial, and gets you paid much sooner.
However, there are certain situations where we may push for a trial, such as when we believe that you are the victim of such egregious behavior that you are entitled to punitive damages in addition to the compensatory damages we are able to seek. Punitive damages are awarded by a jury or a judge presiding over your trial, and this is one possible reason we may decide to file a lawsuit before even attempting to negotiate.