Car Accident Compensation Claims
A car accident is the type of experience that has a serious impact on the lives of everyone involved, no matter how minor or major they are. In Oxnard, there were 16 vehicles involved in fatal car accidents in 2014, and there were thousands of other vehicle accidents that resulted in injuries. If you were injured in a car accident, you may find yourself struggling with the financial burden of your crash as you try to manage the rest of your life at the same time.
Fortunately, the car accident compensation claims process might give you the money you need to recover. The King Law Firm will guide you through your claim and fight for your rights. Contact us now to schedule an initial consultation, where you will be able to speak with an attorney about the situation that you are in and learn about how we can help you get the result that you truly deserve during your claims process.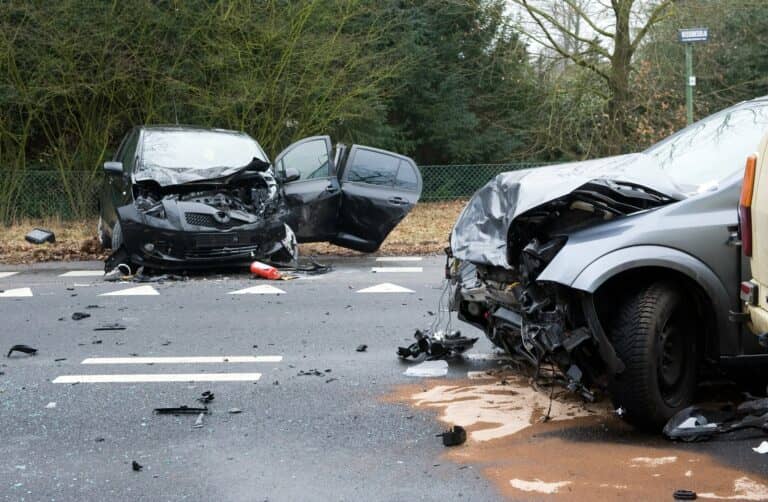 How the Claims Process Works
California is considered a "fault" state when it comes to car accidents. This means that the victims of car crashes can seek compensation from an at-fault driver, but also means that each driver can be found to be partially at fault and have their awards or payments reduced. You don't need to rely on your own insurance company to receive money for your damages when the other driver is at fault for the accident.
After an accident, you can file a claim between you and the other party's insurance company. Your claim could result in compensation for your vehicle damage and other personal property that was damaged in the accident. Additionally, you will seek compensation for your medical bills. If your injuries are serious, your compensation could also include money for future medical bills, surgeries, and medication.
Insurance may also pay for missed wages and other income-related issues. For instance, your injuries could leave you unable to work for two months. In an insurance payout, you can receive the full amount of your two months of missed wages. You can also seek non-economic damages, such as pain and suffering, in addition to work- and medical-related economic damages.
Dealing with the Insurance Company
To receive full compensation for all of your damages, you will need to work directly with the insurance company. They will investigate your claim before making you an offer, and as a rule, will try to give you less money than you deserve. While many people may think that this is the best offer they will get, this is actually just the start of an ongoing negotiation process to get you a settlement you truly deserve.
When you hire a lawyer, they will go through the claims process as your representative, and negotiation aggressively on your behalf. If the negotiations fail, then your lawyer can file a personal injury claim against the other driver and the insurance company.
How a Personal Injury Claim Works
While a car insurance claim is between you and the insurance company, a personal injury claim is a civil lawsuit. You can file a personal injury claim if the other driver's negligence was the reason for the accident, and because California is a comparative fault state, you are allowed to file a lawsuit even if you were partly to blame for the accident. You only receive a portion of the total damages proportionate to your degree of fault, which may either mean that you must pay money or will receive a reduced settlement, depending on how responsible you were for the crash.
The personal injury claim process is similar to an insurance claim in that it usually involves negotiations. Typically, your lawyer will negotiate with the other party to get you a fair settlement. You can seek damages for your pain and suffering, medical expenses, and missed wages. Much like an insurance claim, the insurance company is usually responsible for writing your check if the California courts side with you at the end of the case.
The Steps to a Settlement
The first step in the claims process is to file the lawsuit. Once the paperwork is filed, the other party will be notified and will have a chance to respond. Then, both sides will start collecting evidence. As your lawyer tries to prove that the other party was negligent, the other party's lawyer will attempt to prove that their client was not responsible for the accident.
Once the research is done, the negotiations can begin. Generally, most insurance companies are eager to settle their cases out of court. Trials take time and resources, both of which the insurance company is intent on saving. Instead of dealing with a long and drawn-out battle, they may be willing to give you the settlement you demand.
If not, the case moves forward to trial. The court will be left to decide whether or not the other driver was negligent, what percentage of fault you share, and how much money you will be awarded. In a trial, it's up to your attorney to prove your case.
Working with the King Law Firm
If the car accident compensation claims process seems complicated, that's because it is. One misstep could prevent you from getting a fair settlement. Unfortunately, you could be left with thousands of dollars in medical debt and other costs that should be someone else's responsibility. If you're not at fault for the collision, you don't need to live with such a burden.
To prevent a financial disaster, you need some guidance. The King Law Firm has been working with car accident victims for years. In our time, we've learned what it takes to get results. We'll take the time to learn about your case and will explain all about your options. Then, we'll stand up and fight for you. We work on a contingency basis, which means we only take payment after you've received a settlement or verdict. There are no out-of-pocket costs to you.
Are you ready to seek damages for your car accident? If so, call us at The King Law Firm. You could be on your way to a successful claim.