Dog Bite Attorney in Oxnard
Being attacked or bitten by a dog can be a traumatic experience, in addition to how painful and damaging the attack itself can be. After a serious bite from a dog, you absolutely must seek medical attention to ensure that your wounds to not become infected, that you are not exposed to rabies or any harmful bacteria, and that your injuries are properly treated in order to facilitate the best possible recovery. Of course, this all costs money, not to mention the time that you may likely miss from work as you are recovering.
If you've been a victim of an aggressive dog, you could benefit from working with a dog bite attorney in Oxnard. There are laws in place to protect you from negligent pet owners and violent dogs, but you may need to go through the California courts in order to get the money that you are rightfully owed under the law. The King Law Firm wants to use those laws to get you compensation for your injuries.
What to Do After a Dog Bite
The way you handle your dog attack has a direct impact on your future. Immediately after you are bitten, you should seek medical attention. Even a small bite could become infected. You should be sure to visit a doctor and have them examine the wound. In most cases, they will prescribe antibiotics in addition to any further medical help that you may need. In serious cases, you may need reconstructive surgery or other types of care to recover from your injuries.
You also need to identify the dog that attacked you, and find their owner to hold responsible. Take a picture of the dog if you can do so in a safe manner. If there were any witnesses to the incident, they may be able to help you find the owner. By finding them, you are one step closer to holding the owner accountable for their actions. Generally, the dog owner's insurance company is liable for paying you.
It's also crucial to report the attack to either animal control or the local police department. Without an official report there's no paper trail, which is an extremely useful tool throughout this entire process. If you do not contact the police and make an immediate record of the event this can hurt your chances of receiving compensation. When you make your report, be as detailed as possible.
As soon as possible, take pictures of your injuries. Over time, injuries heal and it may be difficult for you to show the extent of your physical damage. To make sure that you document all of the injuries, use your phone to take detailed pictures of any bruises, lacerations, torn clothing, or anything else that helps put the picture together of your attack. In addition to police reports and pictures, your medical records will be a major help during your case.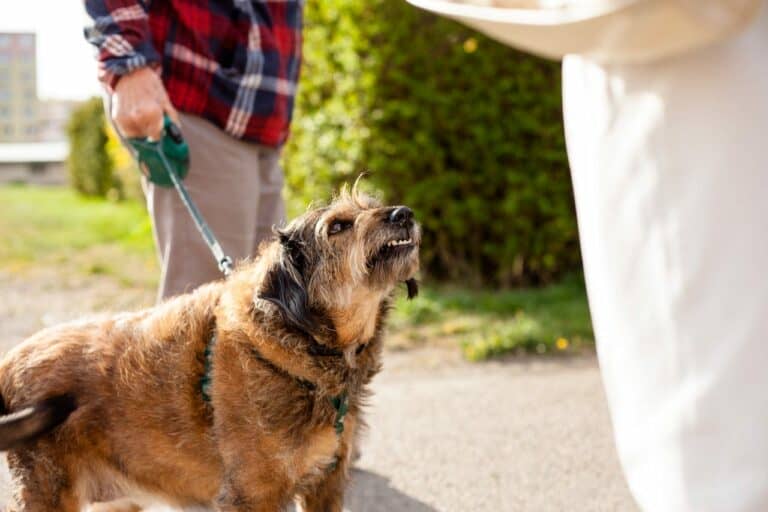 Call an Attorney
Your next step should be to contact an experienced dog bite attorney. It's unlikely that your injuries will just heal on their own. After an attack, you may suffer from frequent pain and need regular doctor visits. The costs of your injuries can quickly add up, but a lawyer can help you recover the money that you deserve.
Although you might be tempted to contact the insurance company and accept the first settlement they offer you, this is a mistake. Until you speak to an attorney, it is difficult to be certain how much money you deserve in damages, and to advocate for yourself against the insurance company's legal team.
Instead of you dealing with the insurance company, let your lawyer handle them. They will negotiate and aim to get you enough money to cover all of your bite-related expenses.
California Dog Bite Laws
There are a few dog bite laws that could influence your case. Most importantly, there is a strict liability law. In California, a dog owner is responsible for an attack regardless of the animal's history. Even if a dog has never shown signs of aggression or bitten someone, their owner is liable for an attack.
Therefore, you only need to prove a few key points to receive compensation for the incident. You must be able to show all of the following:
The defendant owned the dog
You received an injury during the attack and the dog directly caused the injury
The attack happened on public property or on a private property on which you were not trespassing
If someone other than the dog's owner had control of the animal at the time of the incident, strict liability does not come into play. However, you may still be able to hold the caretaker responsible. A lawyer can prove that a caretaker knew the dog was aggressive, which is one way to indicate their liability. The same is true of a caretaker, whose negligence contributed to the attack.
It is possible that another party is to blame for the attack beyond the two mentioned above. If you're unsure who is responsible, you should speak with a personal injury attorney to learn more about liability laws. 
What Does a Dog Bite Attorney in Oxnard Do?
First, a lawyer will determine whether or not you have a case against the dog's owner. If you do, they can start building your case for compensation. This involves finding evidence that supports your claims, locating witnesses of the incident, and establishing dog ownership. Once these are determined, the next step is to seek damages on your behalf.
In some situations, there are other parties responsible for the incident. Your attorney will seek other responsible parties and build a case against them. If you haven't already, they will report the incident to animal control and keep a copy of the report, along with copies of your medical records.
Determining Compensation
One of the crucial roles of your lawyer is to determine how much money you deserve in compensation. In an effort to determine this, your lawyer will look at how the case has affected your life. They will consider the expense of your medical treatment and how much future medical treatment will cost. Additionally, they will evaluate how the incident has affected your income. How much money do you have in missed wages? Will you be able to ever work again?
Typically, injuries resulting in permanent disability or disfigurement come with high payouts. As your attorney considers your damages, they will also factor in the pain and suffering you experienced during and after the incident.
Once they come up with an estimate for damages, your lawyer will negotiate with the insurance company. If your attorney files a personal injury claim, they will try to negotiate a settlement before the case goes to court. In the event that your case goes to trial, the court will decide on the amount of damages you will receive.
Why Should You Choose the King Law Firm?
Dog bite injuries can range from minor to fatal. In 2019, one Ventura County dog owner was mauled to death by their dog. Whether your bite is life-threatening or seemingly inconsequential, you have legal options available to you.
If you want a chance at a fair settlement, you need to work with an aggressive and experienced dog bite attorney in Oxnard. The King Law Firm has dedicated years to helping victims of dog bites. We've seen how a dog bite can change lives and we want to lead you in your fight for justice. If you're ready to take action, give us a call. There are no out-of-pocket costs, and we work on a contingency basis.