Personal Injury Attorney in Sylmar
If you have suffered from an injury in Sylmar, Los Angeles, then one of the most important steps to take after you have addressed your immediate personal and medical needs is to speak with a personal injury attorney and determine what, if any, steps that you should take in order to give yourself the best options for collecting damages as possible. If your accident was caused by the actions, inactions, malpractice, recklessness, or negligence of another party, then you may have a personal injury case.
Contact the team at The King Law Firm as soon as possible to learn about your options during a free consultation. You will be able to use this consultation as an opportunity to learn about previous cases that we have represented similar to your own, what we believe the appropriate next steps are for you to take, and answer any specific questions that you may have about your situation.
Take a look below at some brief overviews about a few of our practice areas, and contact us now to learn how we can help you in your unique situation. If you do not see a mention of anything similar to your accident or injuries listed on this page, this does not mean that we do not cover you. The best way for you to learn about how we can help is through a free initial consultation.
Some Of Our Practice Areas
Again, the following is not a comprehensive list of our practice areas, but are to be used as an overview of the type of work we do.
Car and Truck Accidents
If you are involved in a car accident with another passenger vehicle or a commercial truck, we are ready to help. There are many different reasons that an accident can occur between two motor vehicles, no matter if the driver is a professional, CDL driver or a passenger vehicle operator.
Whether your accident was a seemingly minor collision or if it resulted in serious injuries, any type of personal injury deserves justice and proper compensation. Before you begin to work with the other driver's insurance company, get in contact with us so that we can advise you through the process, take over for negotiations, or work with you to collect the information necessary to pursue a full lawsuit.
Motorcycle Accidents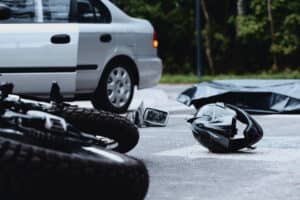 Motorcycle accidents can be significantly more catastrophic than car accidents at the same speed, simply because of the differences in size and protection afforded to a motorcycle driver or passenger versus the drivers and passengers of a passenger vehicle. Speeds that would cause a minor fender bender between two cars can send a motorcyclist to the ground and cause traumatic brain injuries, road rash, fractures, and more.
Motorcycles are additionally at a greater risk of accidents because they can disappear into drivers' blind spots much easier than a larger vehicle, meaning that motorcycle drivers must constantly be on high alert for drivers making left turns across intersections, right turns into oncoming motorcycles, and more.


Slip and Fall
A slip and fall is a common type of premise liability that results from icy steps, broken stair treads, faulty handrails, or other situations where there is a hazard that the party in charge of the maintenance of the area has failed to address in order to keep visitors safe. Some other examples of a slip and fall would be a wet floor in a shopping mall that was not properly addressed in an appropriate amount of time, or a hole in a floor that did not have measures to warn foot traffic about.
In order for a slip and fall to warrant a personal injury claim, it must be proven that the party responsible for maintaining the property either knew about, or should have known about the hazard, and failed to do anything about in to keep visitors safe. In most cases, this does not apply to trespassers.
Dog Bites
California adheres to what is known as a "strict liability law" when it comes to dog bites, meaning that the owner is always responsible for the actions of their animal. Like slip and fall accidents, there is an exception when it comes to trespassers, as well as when people have provoked an attack with cruelty or aggression towards the dog.
If you have been attacked by a dog, it is important that you seek medical attention immediately to avoid any further complications such as infections, and in some cases even rabies.
Defective Products
A defective product is, legally speaking, any product that fails to do the job that it is advertised to do, and/or puts a user at risk while using it that is not clearly stated or during a failure. For instance, if you are injured while using a chainsaw in a way that it is not advertised to be used for, or if you are using it in the standard way and injure yourself due to error, neither of these situations is considered an injury as a result of a defective product. However, if there is is an incident where you are operating a chainsaw and there is a failure, due to a malfunction, manufacturing error, or some other issue that you were not properly warned about, then this may qualify as a defective product and entitle you to personal injury damages.
Defective product lawsuits can be complicated simply because of the number of parties involved in the supply chain and determining who is responsible for your injuries. In some cases, the liability may fall on a few different groups at once. Regardless, it is our duty to build a strong case and fight for what you deserve.
Contact Us Today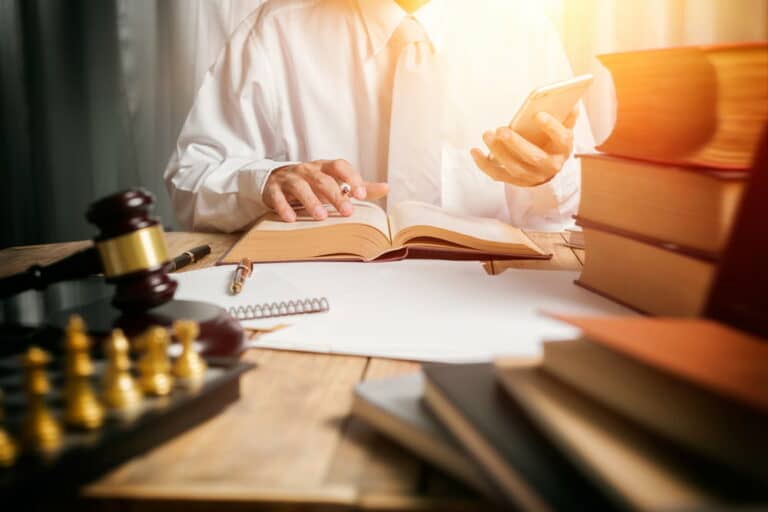 No matter what type of injury you have suffered, and no matter the accident, if it was the fault of someone else then contact us now to learn about your options for collecting personal injury compensation. Before you work with an insurance company or make any agreements with the responsible party, speak with us in a free initial consultation to learn about how we can help you get the money that you are rightfully entitled to.