Van Nuys Car Accident Lawyer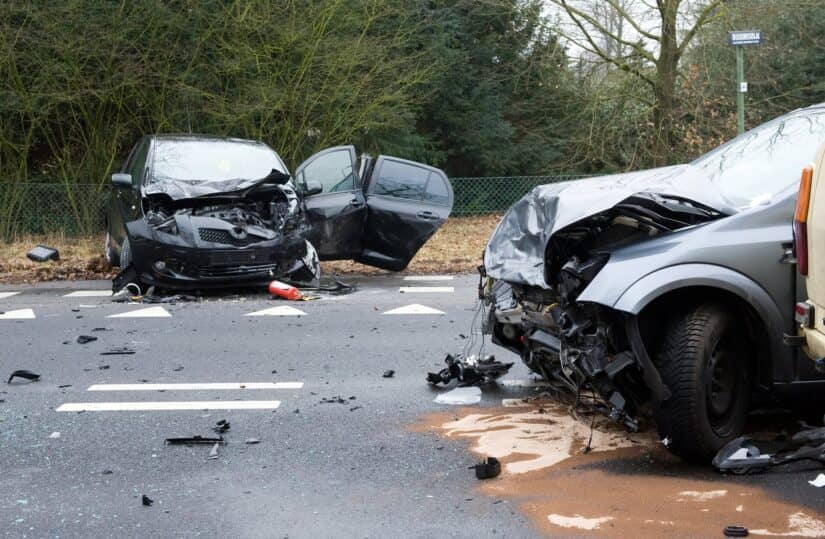 Most people will be in a car accident in their lifetime. In fact, 2,497,657 people were injured on America's roads in 2021. California Is among the states with the most accidents every year. If you have been involved in an accident in Van Nuys California, you will need Insurance compensation for your medical bills and lost wages.
In the state of California, a person who causes an accident is responsible for paying its bills. If you have been injured due to the negligence of another person, the at-fault driver's insurance company must compensate you for your injuries.
Insurance companies get many claims each year in the Golden State. They are often unwilling to pay drivers everything that they should.
The King Law Firm is committed to getting California accident victims the money that they deserve. We can represent you when you have a California car accident. With years of experience in California accident law, Attorney Kenneth King has recovered over $50,000,000 in damages for his clients. Mr. King's law office was named one of the best in the nation by U.S. News.
What to do After an Accident
Getting into an accident is an extremely upsetting and traumatic experience. However, there are certain pieces of evidence that an insurance company, injury lawyer, judge, or jury will want to see when deciding who is responsible for an accident and how much money they should be awarded. Hence, it is important to collect evidence at the scene of the accident and document your expenses.
You must always contact the police and wait for them to arrive after you have had an accident. Take pictures if you can. Get the names of people who witnessed the accident. Their testimony will be critical if the crash results in a lawsuit.
The law enforcement officer who arrives at the scene will ask you questions about the accident. Most attorneys will tell you not to admit to guilt even if you think that you caused the accident. Most people are in a state of shock after a car accident and may not be able to report facts accurately.
Ask the officer for a copy of the accident report and make sure the date on it is correct. There is a 2-year statute of limitations on personal injury lawsuits in the state of California and the clock starts ticking on the date of the accident.
Document Your Expenses
Go to the doctor after your accident even if you feel okay. There are some injuries that you will not be able to feel right away although they are very serious. Get reports from your doctor and physical therapist.
The insurance company needs to see the following types of documentation:
Bills from doctors' appointments
Bills from physical therapy
A letter from your employer documenting the amount of lost wages
Bills from house cleaning services
Bills from ride-sharing services
If your collision resulted in permanent or severe injuries, keep a daily journal of how those injuries have affected your life. You should also talk to a mental health professional and have them write a report for the courts.
Once you have collected all of the necessary documentation, you will call the at-fault driver's insurance company and make a report. They will ask you to send in your documentation and an insurance adjuster will be assigned to your case.
The adjuster will investigate the case and decide if they can approve your claim. If they approve your claim, they will offer you a certain amount of money as a settlement. You should contact a professional personal injury attorney before accepting that settlement offer.
How The King Law Firm Can Help
The King Law Firm will give you a free consultation and let you know if we think the amount of money an insurance company has offered you for your car accident claim is fair. If we feel you can get more money, we will negotiate with the insurance company on your behalf. In most cases, we will be able to get you a fair settlement by simple negotiations. If no settlement is reached, we can discuss A car accident lawsuit.
Our personal injury lawyer has years of experience in negotiating with large insurance companies. He has a trained litigator who can represent you in court if a lawsuit becomes necessary.
Common Injuries After Motor Vehicle Accidents
There are many different types of injuries a person can get after a car crash. There are a few that emergency rooms see the most often.
Head Injuries
When a car stops suddenly, a person's head moves back and forth very quickly. They may also hit their head on the windshield or steering wheel, this can result in a head injury. Head injuries can be very severe and even life-threatening. They can result in traumatic brain injuries and may affect a person's ability to live a normal life.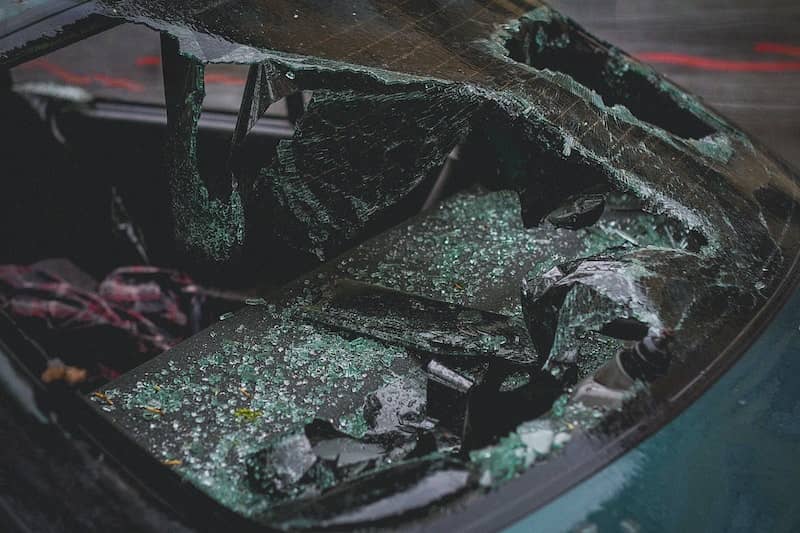 Chest Injuries
If you read car accident statistics, you know that seatbelts and airbags are two of the most effective safety features in a car. They save many lives every year.
Unfortunately, they can also cause injuries. When a person is forced against a seat belt, It can sometimes cause internal injuries to the chest or even just superficial marks and burns. An airbag deployment can cause chest injuries as well. Head-on collisions often result in chest injuries.
Soft Tissue Injuries
Soft tissue injuries are very common after an automobile accident. These are the injuries that are not always immediately apparent. Tendons, muscles, and ligaments commonly get soft tissue injuries.
Whiplash is a soft tissue injury that many car accident victims experience. It is an injury to the neck that occurs when the neck is jerked back and forth during an accident. In many cases, a person will recover within a few days. However, If a person suffers from whiplash and the doctor does not catch it right away, it can result in chronic problems.
Broken Bones
Many car accidents result in broken bones. Broken arms and legs are very common after a motorcycle accident when a biker is thrown from their bike. Arms often break when a side airbag deploys and people break ribs when steering wheel bags deploy.
Post Traumatic Stress Disorder
PTSD is a psychological disorder that happens to a person when they have experienced a traumatic event. When a person has an accident, their body goes into fight or flight mode. Their heart rate will increase, Their hands may become cold and clammy and blood will rush to their face. They may also have to go to the bathroom suddenly.
A person who suffers from PTSD will have intrusive memories of the accident. We will experience the physical symptoms of fight or flight over and over again.
Best Car Accident Lawyers in Van Nuys
There are two kinds of insurance laws in the state of California, fault and no fault. In a no-fault state, a person's insurance policy will pay for their injuries even if they caused the accident. In a fault state, like California, The at-fault driver is responsible for paying the bills.
California goes by a pure comparative fault rule. This means that each person involved in an accident is responsible for the portion of the accident that they cause. For example, if there are two people involved in an accident and one party is 10% responsible for the collision, they are responsible for paying 10% of the other person's medical bills.
Insurance companies will scrutinize every piece of evidence they have in a car crash. They are a business that wants to keep their money in-house. If a case makes it to court, the attorneys for the insurance company will try to keep certain pieces of evidence out of the case and discredit your witnesses.
You need an auto accident lawyer on your side who knows how to use every piece of evidence you have collected effectively. They know what questions to ask witnesses and they will have relationships with expert witnesses.
Wrongful Death
If you have lost a loved one to a car accident, you can file a wrongful death lawsuit. Generally, wrongful death lawsuits are filed by the decedent's immediate family members. Grieving families are entitled to compensation for loss of income, loss of affection and companionship, emotional pain and suffering, and loss of household service.
FAQs
How much will I have to pay a lawyer after a motor vehicle accident?
Like most personal injury attorneys,our law practice charges on a contingency basis. That means we do not make money unless we can win money for you.
What do I do if I am hit by an uninsured driver?
It is always helpful if you have personal injury protection insurance. However, if you do not, we can assist you in filing an uninsured motorist claim.
What if I said I did not think I was injured at the scene of the accident and felt pain later on?
This is an extremely common occurrence. It is why it is advisable to always keep quiet at the scene of an accident. However, you can still file a claim with the other party's insurance company. Both doctors and insurance adjusters know that many different kinds of injuries become apparent after an accident.
What if I was not wearing a seatbelt?
You can still make an insurance claim even if you were not wearing a seatbelt. The insurance company might argue that your injuries could have been prevented or been less severe if you had worn a seatbelt. However, our car accident lawyers can argue that The seat belt would have not had a significant effect on the outcome of your accident.
Getting injured in an accident is one of life's worst experiences. A car accident attorney can get you the money you need to get better and get back on the road. Contact us today for a free consultation. We have several locations in California.