Oxnard Personal Injury Lawyer
Every day, unexpected accidents happen. Some of them have life-changing consequences that can change your life.
At the King Law Firm, our personal injury attorneys are ready to go above and beyond to get you the maximum compensation for victims in the Oxnard, Ventura, and Northridge areas. Our law offices are committed to handling everything on your behalf, from filing your initial claim to gathering the evidence needed to represent you throughout your case.
Our Oxnard personal injury lawyers are with you every step of the way to make things easier for you and your loved ones. Personal injury cases can be complicated and stressful. When you are an accident victim, you need someone to stand up for your legal rights. Contact our team today to confidentially discuss your personal injury lawsuit in a free consultation.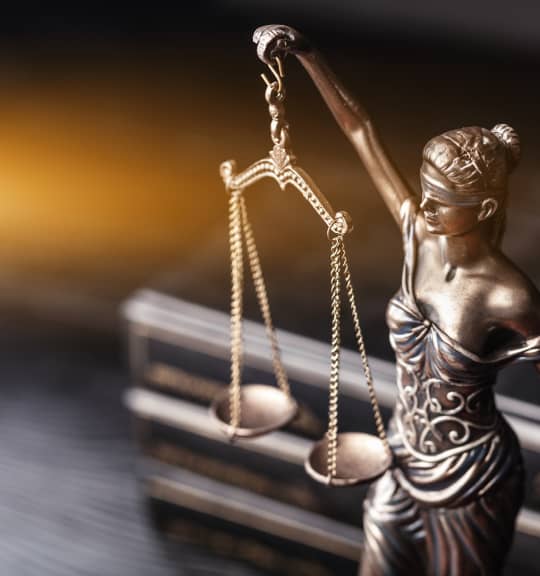 What Is Considered Personal Injury in California?
After any kind of accident—from a motorcycle accident to a car accident and everything in between—the pain and suffering left behind may make it difficult to go on. Especially for a serious injury, it may leave you stuck with a lifetime of medical bills, lost wages, and other damages.
If you or a loved one was injured because someone was negligent or careless, they should be held responsible for the ensuing damages. The term "personal injury" can cover a wide array of accidents, and for all of them, the King Law Firm can seek justice as your legal team.
Whether your insurance settlement offer is unfair or you want to pursue a lawsuit all the way through civil court, we will not rest until justice is served.
Here's a look at some of the personal injury claims that we represent.
With the King Law Firm, you will find the right car accident lawyer to help you in the aftermath. Many of our clients have wounds that go far deeper than physical injuries. The mental impacts of a car accident can be everlasting, especially for head-on collisions. In fact, car accident statistics are incredibly alarming for the area. An unexpected accident can leave you permanently disabled, impacting the rest of your life.
Rest assured that we have handled many car accident cases with great success. As the most common type of personal injury case, car accidents in Oxnard, CA, can get complicated quickly because California is a fault-based state. This means that if a car crash occurs, accident victims can seek financial compensation from the at-fault driver's insurance company.
Often, we see people who don't realize the settlement offer is far below what is considered fair compensation for their injuries. This results in them receiving too little to cover medical expenses and property damage, leading to shaky financial stability all because of a negligent driver.
Work with a car accident attorney from the King Law Firm to determine the cause of your collision and hold the responsible party accountable for their negligent actions. We will ensure we maintain a proper timeline to file in accordance with California's statute of limitations for personal injuries.
In addition to auto accidents, our personal injury law firm will fight on your behalf for all kinds of cases. Contact us for a complimentary consultation to discuss your legal options for these and many other types of cases, such as:
Bicycle accidents
Motorcycle accidents
Bus and truck accidents
Dog attacks
Product liability
Workers' compensation
Slip and fall accidents
Catastrophic injuries
Premises liability
We've recovered millions for our injury victims and will pursue your case in Oxnard or Ventura County with diligence.
When a personal injury leads to the death of a loved one, you can file a wrongful death suit. This allows you to pursue losses from the at-fault party. While you have two years from the date of your loved one's passing to file a civil suit, you should start as soon as possible. The King Law Firm will always have your best interest at heart and will pursue those responsible to the fullest extent.
Attorney Profile
Kenneth King
The King Law Firm is directed by lead attorney Kenneth King. Kenneth King has dedicated his entire legal career to the representation of injured individuals. Over the course of Mr. King's career, he has helped his clients recover more than $50,000,000 (fifty million dollars) for their damages and injuries.
Read Full Bio
What Can I Do to Strengthen My Personal Injury Claim?
As the plaintiff, you will need to prove that the other party was negligent. This will be easier to do with the help of an experienced personal injury attorney. It's a complex process that could leave you exhausted as you make your insurance claim and attempt to collect insurance settlements.
Here's how you can help keep your case strong so your personal injury lawyer can maximize your compensation.
Even the smallest thing may be essential in proving your case. In personal injury law, we have seen something that seems insignificant end up being the key to showing liability. The defense will be building a case against your claims. The more you document your injuries—whether they are from an auto accident scene or a slip and fall—the more your Oxnard personal injury attorneys have to fuel your case and win.
Jury verdicts often hinge upon whether or not the plaintiff was injured. Keep track of all medical records of the care you receive after your accident. This will prove the severity of your injuries and show what treatments are recommended. The longer you wait to see a doctor, the more the insurance company or the defendant's lawyer will argue that you're not really hurt.
After an auto accident, follow what treatments your doctor advises. This may mean not working for weeks or months. Rest assured that the King Law Firm will help you recover the damages from the negligent drivers who caused your injuries.
Posting about your personal injuries or making angry comments about the other drivers involved can be used against you. You should never discuss an open case with anyone other than your attorney. The defendant's legal counsel will be scouring your social media to find anything that could disprove your claim. The same is also true for oversharing about your injuries.
At the King Law Firm, we know how to expertly help you navigate through your personal injury claim. Act now while the evidence is still fresh and you'll have the best chance of success with one of our experienced attorneys.
What Is My Personal Injury Claim Worth?
Since every case has different aspects, there is no amount set in stone that you can recover. You may be entitled to compensation for various economic damages and non-economic damages.
Economic damages are the tangible losses you've endured from your accident and subsequent injury. These have provable amounts such as hospital bills, medication, medical equipment, physical therapy, loss of income, and property damage.
Non-economic damages compensate you for the emotional toll your injuries have cost you. These have no set dollar amount, making them harder to prove without an expert lawyer on your side. You can pursue damages for pain and suffering, anxiety, post-traumatic stress disorder (PTSD), disfigurement, and loss of consortium.
Why Choose The King Law Firm for Your Car Accident Claim?
At the King Law Firm, we serve the injured in Southern California. Our personal injury lawyer will fight for your rights. Contact us today to set up a consultation at one of our locations and discuss your case.
Contact us
Our Blog
Breaking News & Current Cases
Personal Injury And Accident Liability
Frequently Asked Questions
If you've suffered an injury or been involved in any sort of accident, and your injury was caused by the negligence or direct fault of someone else, then you have a case. Injuries may be physical in nature and they can extend to your immediate injuries and your need for future medical treatment. Injuries and damages can also include property damage or be economic in nature. If you suffered injuries that affect your ability to work or have resulted in you losing money in any way — some examples of these are (psychological, physical, loss wages, etc.), then you have a claim to recover those damages. If you have been injured, your best bet is to contact the King Law Firm and make an inquiry with the details of your accident. We can let you know immediately whether you have a personal injury case or not.
The answer to this most important question varies greatly from case to case. It depends on a range of factors, such as who was at fault, the extent of your injuries, the treatment you received for your injuries, the amount of out-of-pocket expenses you have incurred, your need for future medical treatment, whether you lost income due to your injury, and much more. The King Law Firm will work tirelessly on your behalf to ensure that all potential areas of recovery are examined to maximize your total recovery and ensure you receive the highest amount to which you are entitled.
This again varies greatly depending on the nature of your case, your injuries, the amount of treatment you receive, and whether your case is litigated through the court system. Many cases can be resolved without the need for the court system and these cases can often be resolved within weeks of your regaining your full health. At the King Law Firm, we pride ourselves on making the right decisions to get you the most compensation possible whether that involves taking your case to trial or resolving before engaging the court system. Insurance companies will often try to strong-arm you into accepting pennies on the dollar in the early stages of your case compared to what you should really be receiving. Without the necessary experience, you will not know what your case is worth and whether the insurance companies are treating you fairly. Which is why you should not attempt to engage the insurance companies on your own. You need the King Law Firm's expertise in working with insurance companies to immediately deal with the insurance companies from the day of the accident to the resolution of your claim.
Testimonials
What Our Clients Say About Us
"I have to say, finding an attorney may be easy as anyone can google or look in a phonebook… But finding the right attorney who actually genuinely cares? That's rare! I recommend Kenneth King to anyone who seeks legal advice and or representation. One thing I have to say, besides the fact that I won my case, is that Ken King would check in with me often and keep me updated without me having to call him first. Another key thing I loved is that I was always able to get a hold of him anytime I had a question. Communication is so key, so that will never be an issue I can promise you that. Thank you, Kenneth King, for being awesome and such a wonderful person to work with!"
- Dara
"I was in a horrible car accident, I suffered so much physically and emotionally from that accident that a lawsuit was the last thing I wanted to deal with. And after being taken advantage of previously by another attorney, i was very hesitant to trust again. However, Ken King and associates made the switch from attorneys painless and quick. But what made all the difference was that I truly felt he cared about me personally not just my money. They worked tirelessly on my case and were always in contact with me. I believe they were able to get me the best possible outcome with my case. King Law will always be my go to firm and I recommend them if you're going through as much hell as I did."
- Kristen Watson
"Attorney Kenneth King helped my roommate's grandmother through an awful car accident. He helped them make the most out of an awful situation and helped with their recovery. I would recommend Kenneth King to anyone involved in a car accident."
Margaret Buxton
"Working with Kenneth has been very easy. He is always professional and makes things easy to understand. If you're looking for an aggressive and competent Attorney, call Kenneth King, he will fight for you."
Donald McCall
Business Hours
Mon-Fri: 8:00am - 6:00pm
Sat-Sun: Closed