Ventura Car Accident Lawyer
Common Causes of Car Accidents
How to prove fault for a car accident
How can a car accident lawyer help you?
Car Accident Lawyer Consultation
Ventura residents spend a significant amount of time in their cars, as some ride along the coast or commute to other areas of Southern California to get to work. According to the California Highway Patrol, more than 3,435 people have sustained fatal injuries in car accidents in 2015, while 254,561 have suffered severe injuries.
California drivers ride more than 320,000 miles a year. In Ventura, the hot spot for car accidents is near the San Buenaventura State Beach and Fairgrounds. Ventura car accidents usually occur along the PCH or at nearby surface streets such as Thompson Boulevard and Poli Street or along Highway 126 and the PCH toward Oxnard. However, car accidents may occur at any time or any place. By getting the right legal advice, you will significantly increase your chances of getting total compensation for your injuries.
No matter how safe of a driver you are, car accidents can occur at any time. Car accident settlements can be a hassle, but our legal team of Ventura personal injury lawyers ensures that our clients get the needed rest and time to recover from their traumas while we fight for financial compensation on their car accident cases.
The Most Common Causes of Car Accidents in Ventura, CA
Data collected by the Department of Public Safety have shown that most vehicular accidents happen because a driver fails to yield the right of way, the driver is not in control of the vehicle, or the driver is drunk or negligent. More than 10,000 people died in alcohol-related crashes in California between 2003-2012. In 2012, the CDC estimated that drunk drivers got behind the wheel of a car about 110 million times.
How To Prove Fault for a Ventura, CA Car Accident
Having to deal with a car accident is unexpected and surely unwelcome. Depending on your injuries, the accident can cause tremendous changes in your and your family's lives. You don't have to face the implications of a car accident by yourself. While you are already dealing with painful injuries, mental trauma, and lost wages, our law firm will work hard to get a fair settlement for your accident.
By hiring a Ventura car accident attorney, they can help you investigate your accident, gather evidence to prove who was at fault, and, most importantly, help you rightfully seek compensation. To prove fault for a Ventura car accident case, you might need witness statements, video evidence, photo evidence.as much documentation as possible, physical evidence, medical reports, or police or crash reports.
As reported by the California Department of Public Safety, about 34 accidents occur every hour across the state. Separately, 40 people suffer a form of injury in an accident every hour, and more than 200 people die on the roads of California every day.
If you or a family member has been involved in a Ventura car accident, here is what you need to take care of:
1. Call the Police
When a car crash happens, call the police immediately. If you have been injured, ask for both police and paramedics. The police will investigate the accident scene and prepare an accident report, while the paramedics will treat you at the scene or transport you to an emergency room if needed. The medical report will help in your car accident.
2. Contact a Ventura Car Accident Attorney
It is advised to seek the help of a car accident attorney before contacting your insurance company. However, after the accident, you must report it to your insurance company by phone or send them a letter that will confirm your phone conversation. Failing to do so will only make your insurer raise a late notify policy defense.
3. Attend All Medical Appointments
Bear in mind that the insurance company will closely follow both your medical records and your medical treatment. Not attending the medical appointments will only raise questions about the accident, and your credibility could be attacked.
4. Do Not Talk To The Opposing Insurer
The opposing insurance companies may contact you and ask about your injuries. However, no law can force you to speak with them, so be sure to contact one of our car accident attorneys first. Any statement can be used against you, and you can't afford to lose the compensation. Moreover, an attorney will protect your rights so you can get the maximum possible compensation for your car accident case.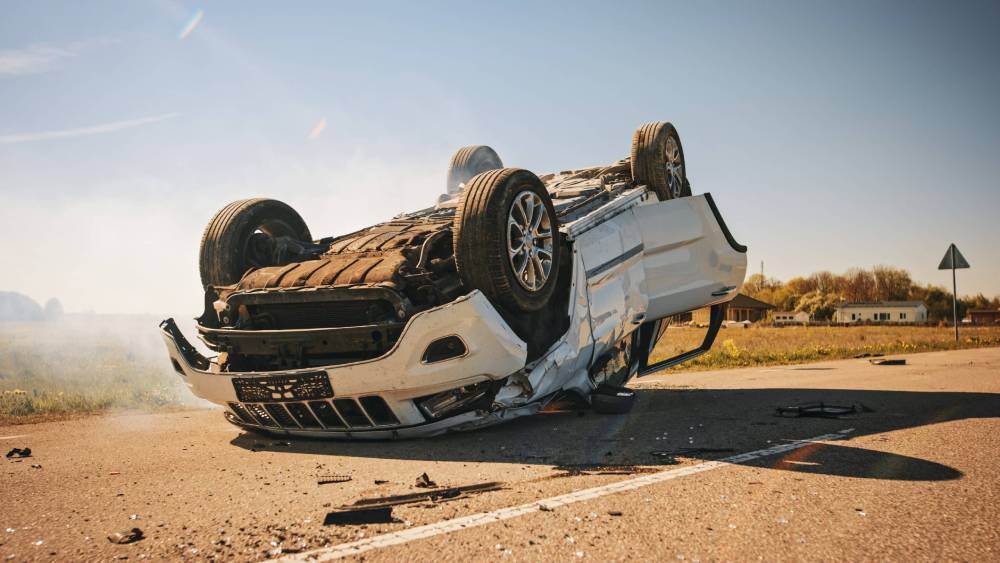 How Can a Ventura, CA Car Accident Lawyer Help You?
Things can get really complicated if you suffer a catastrophic injury in a car accident. Numerous different injuries may result from an accident, such as traumatic brain injuries, burn injuries, broken bones, severe fractures that require surgery, or soft tissues injuries.
Apart from the injuries you may suffer, a lot of emotional and financial stress may occur. Taking time off work may severely affect your finances, and paying deductibles on medical bills can be very difficult. Our law firm promises to put you back on your feet.
It is best to get legal advice from a car accident lawyer to avoid all the stumbling blocks from getting in the way of your recovery. After all, the last thing you need to worry about when dealing with injuries or the wrongful death of a loved one is the medical bills, loss of income, or other expenses. Yo accident u should also expect the insurance company to work against you and minimize the amount of money you are entitled to receive in your carclaim.
At the law offices of the King Law Firm, we are experienced in all types of vehicle accident cases, be it a truck accident, car accident, or motorcycle accident. Unlike other car accident law firms, our top priority is to keep you safe. Whether we help you find medical treatment, complete the necessary paperwork, or provide complete legal services, you can count on us.
Schedule Your Free Consultation Now
At the King Law Firm, our accident lawyers are committed to seeking compensation for any car accident case, and we stand by our clients through all stages of their claims. A Ventura car accident lawyer will fight to seek compensation for pain and suffering, lost wages and lost earning capacity, medical costs, vehicle repair costs, loss of enjoyment, scarring/disfigurement, and mental distress. We will provide legal counsel and representation to all clients in Ventura. Schedule your free consultation at 805-448-4306.
Our attorneys are proud members of the Los Angeles County Bar Association (LACBA) and the Consumer Attorneys Association of Los Angeles (CAALA).