Personal Injury Attorney in Northridge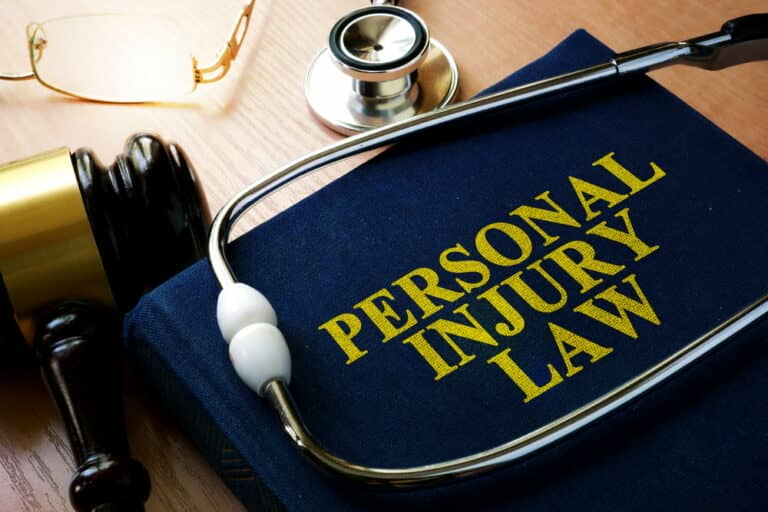 Being involved in an accident that causes serious injury can be extremely stressful and can cause major disruption in your life. Once you have recovered from the immediate accident and have begun working towards getting your life back on track, you often find that there are new and overwhelming issues you must now go through such as dealing with insurance companies, seeking claims, and trying to make sure that your settlement amount is enough to cover the expenses and losses that you have accrued during this period of your life.
When you are working with the team at The King Law Firm, you can be confident that there is a dedicated, aggressive, and proven legal team at your side, fighting to get you all of the financial help that you deserve. This starts by getting in touch with us as soon as possible to schedule an initial consultation and speaking with one of our team about your situation, your injuries, the impacts that the accident has had on your life, the circumstances of the accident, and how we can help you move forward from this situation with our support. Once we are representing your legal interests, you will be able to focus on physical recovery with the confidence that we are handling your case and fighting on your behalf.
Read more below about a few common types of injuries we represent, as well as how we generally work to determine the amount of money that our clients are owed in the form of personal injury damages. Keep in mind that this is not a comprehensive list of injuries, nor is it a comprehensive list of damages that we seek for our clients. Every accident and every injury is unique, and we keep this in mind as we build a custom case for each of our valued clients.
Car Accidents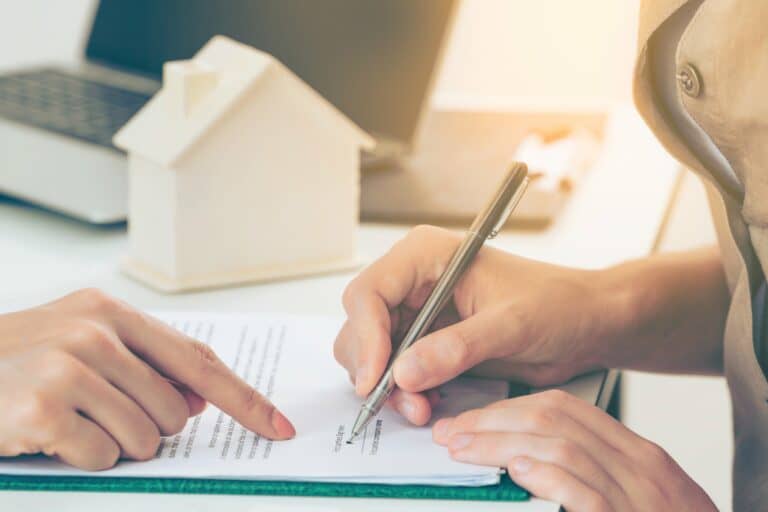 Car accidents are an unfortunate fact of life in and around Los Angeles and Northridge. This means that every time you decide to head out onto the roads, you are putting yourself at risk of a serious injury, and even death, from a car accident. After the accident, you will need to begin working with the other driver's car insurance company in order to file a claim, and the insurance adjuster will ultimately return to you with a settlement offer. Although you are likely stressed out about the growing medical bills and time that you are missing from work, it is important that you understand the problems with this offer. The amount that they will offer you is nowhere near the amount that you rightfully deserve, and you will have to go through extensive negotiations with the company if you are going to have a chance of getting what you deserve in the form of an out-of-court settlement.
When you are working with the team at The King Law Firm, we will handle all claims-related communications for you, in addition to aggressively working through negotiations to attempt to get you an amount that you truly deserve before needing to go through with a full lawsuit. If we are able to reach an agreement, then we will be able to avoid the additional time and costs of a lawsuit. If not, we will need to build your case accordingly, and file a lawsuit with the Los Angeles Courts.
Slip and Fall
A slip and fall injury is just one form of a premise liability, which is a situation where an individual or party responsible for maintenance of public, semi-public, or private property that you are invited onto. The slip and fall case stems from a situation where you, the victim, were legally allowed to be on the property and fell as a result of improper maintenance. This could be something like a wet floor in a shopping plaza, broken stair treads, faulty handrails, or other similar hazards. The primary thing that we will need to prove in this case is that the responsible party either knew or had reasonable expectation to be aware of the hazard, failed to remedy the hazard by either repairing or properly warning visitors, and you suffered a measurable injury as a result.
Defective Product Injuries
A defective product lawsuit stems from a clearly defined circumstance where a product either fails to operate as it is intended to and causes injuries, or you have suffered an injury from a product that failed to clearly warn you of the hazards inherent in use. This means that you can not file a lawsuit against a chainsaw company if you are injured during the normal operation of the machine, but if the machine were to be shipped missing a safety feature or failed because of a manufacturing defect and THUS caused injury, you may have a case.
In order to determine which party along the supply chain (and in oftentimes, multiple parties) are responsible for your injuries, and how we can seek appropriate damages from them, it is important that you contact our team as soon as possible. These types of injuries and the resulting lawsuits can be extremely complicated due to the nature of working with major corporations and complex distribution chains, but our experience with these situations will be a major asset to your case.
In order to calculate a fair amount owed to a victim in a personal injury lawsuit, it is important that the legal team representing the victim is able to understand the full impacts that their client has suffered, both economically and non-economically. Economic damages are damages that have measurable dollar amounts appended to them, such as medical bills and lost wages.
Non-economic damages are often more difficult to quantify because they seek to apply a dollar value to things as abstract as pain, suffering, and emotional distress. The simplest way to reach the dollar amount owed to a victim is by using a multiplier, a number used as an understandable analog for the severity of these impacts. This number is then applied to the economic damages that the victim has suffered in order to translate the abstract non-economic damages into real financial amounts.
Getting into an accident or being injured by someone else's recklessness or negligence is a life-altering experience. It is very normal to feel anxiety and to have a lot of questions. A personal injury attorney in Northridge can guide you through the process and help you get the compensation you deserve.
There are several forces and factors that control how the body will react to the impact of another vehicle or object. Because the human body consists of soft tissues, bones, and joints, there are a variety of outcomes depending on how you were hit, where you were seated in the vehicle (or on the sidewalk, in the case of a pedestrian accident), whether or not you were wearing a seat belt, and what your physical size is. Of course, accidents can be much more severe for children because of their size, but sitting in the backseat has prevented many children from experiencing the force of an accident much more seriously.
Head, Neck, and Spine Injuries
Because of the motion of the car and the many tiny bones that stack up in your spine±not to mention your brain, floating in a fluid—you can easily sustain injuries that will lead to concussion, whiplash, changes in mood, difficulty concentrating, nausea, dizziness, and headaches. When the brain bounces and rattles against the skull, it can become inflamed and swollen. This is why getting checked by a doctor is important even if you did not lose consciousness during the accident.
Internal Bleeding
This one is especially dangerous because symptoms don't show up until hours later. During the accident, seat belts and any other objects that hit the skin or underlying organs with excessive force will cause the blood capillaries to burst and causing bruising, or do damage to organs, leading to internal bleeding in the stomach or lungs. Pain and sometimes a purpling of the skin can be noticed several hours later. This is a life-threatening situation, and must be treated immediately.
Scrapes, Cuts, and Bruises
People can still get very hurt in what is considered a "minor" accident. Cuts from glass breaking or sharp, jagged edges of warped metal or plastic may require stitches. Bruising is very common after an accident, and can be very painful for the victim. Lacerations on the face and body must not only be treated, but also be documented through photos to use in court.
Personal injury lawsuits are filed when one party is injured as a result of another's negligence, recklessness, or intent to cause damage. Evidence to support your claim will be necessary, such as the police report, will be used by your attorney to get the insurance company of the at-fault driver to compensate you.
While you may think you know who was responsible for the accident, the insurance company could disagree with you. An attorney will use evidence to argue for you so you get the compensation you deserve. Some things you can do to help your attorney win your case include:
Providing all photographs of the accident, including your car and other damaged vehicles or property; images of your injuries and any factors that contributed to your accident, such as construction or an obstruction.
Attending all doctor's appointments, following your treatment plans, and sending all bills and statements to your attorney. Without these, an estimate cannot be calculated.
Not talking to the other insurance company. If they are calling you, let your attorney know.
A personal injury attorney will draw up an amount based on your medical bills, any loss of property (the vehicle itself and valuables inside), the amount you've lost in wages so far, and what you will expect to lose by not being able to work.
We are a boutique law firm that is committed to the cause of each of our clients. This allows us to spend more time with each case, handling all questions and concerns with care. As you think about the journey ahead into recovery, you want to consider how you want to feel when you work with your attorney. You will be trusting them with intimate details about your health, to acquire expert witnesses on your behalf if needed, and to fight for justice.
Run and operated by Kenneth King, you can trust that your experience with the King Law Firm will be full of compassion and respect.
Kenneth King personally meets with every client prior to taking on your case to ensure you feel comfortable with The King Law Firm. Kenneth King will be with you representing you every step of the way from the date of your accident until he fights and obtains a Jury Verdict or Settlement for you. The relationship between attorney and client is a relationship that Kenneth King takes very seriously and he will ensure that you always have direct access to him and the King Law Firm's resources.
Personal Injury Law California
Every state has a statute of limitations that dictates how long you have to file a claim for an injury or damaged property after an accident. In California, the claimant has two years to settle the claim or file a suit against the negligent or reckless driver.
FAQ section
I am not emotionally doing well after my accident. What can I do?
Among the damages you can sue for, there are non-economic damages, which include pain and suffering. If you have experienced any of the following, then you will want to speak with your attorney about compensation:
Inability to use a limb
Loss of a limb or organ
Scars from injuries
Anxiety
Humiliation
Sleep disturbances
Grief and depression
Loss of enjoyment of life
Loss of companionship if the stress of the accident caused a fissure in the relationship
Loss of companionship if the accident resulted in the death of a loved one
Your attorney can help you prepare these damages to be included in your settlement.
Who determines who is at fault?
Each state decides whether or not to adopt no-fault laws or not. California is an at-fault state, which means that before the insurance company of the at-fault party pays out, it must be proven that they were guilty of causing the accident. This is why California drivers must have liability insurance. After the police determine who is at fault, the victim files a claim with the at-fault party's insurance company.
Is a good lawyer out of my price range?
Actually, a good lawyer wins for you, and you don't pay until they do. So don't delay, call now to speak to an attorney at King Law. We will be happy to discuss our contingency fees to give you a better idea of what to expect in terms of costs to you while going through this case with our team.