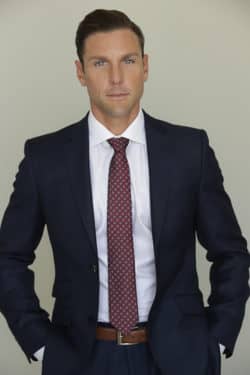 Kenneth King
Founder and Lead Trial Attorney
Awards
Best Lawyers in America
Best Law Firms (US News)
SuperLawyers
Locations Served
Ventura County
---
Contact Me
805-448-4306
kking@kinglaw-ca.com
---
The King Law Firm
The King Law Firm is directed by lead attorney Kenneth King, who has dedicated his entire legal career to the representation of injured individuals. Mr. King has helped his clients recover more than $50,000,000 (fifty million dollars) for their damages and injuries throughout California, including counties like San Diego, Orange, Riverside, and more.
Representing the Under-Represented
Mr. King's most proud work is representing the "under-represented." He has traveled throughout the state of California to help farm workers and other individuals who have experienced unfortunate injuries or damages and do not always have readily available access to attorneys. Mr. King is here to assist those in need and help them in their time of need.
Education and Experience
Mr. King earned his Juris Doctorate from Chapman University School of Law and obtained a Bachelor of Arts degree in Business Communications from Chapman University. He worked in marketing and sales before law school, developing brand recognition and awareness nationwide.
Helping You Navigate the Legal System
When life's most unfortunate injuries and tragedies occur, The King Law Firm is here to help you and your loved ones. The legal system and the world of dealing with personal injuries, property damage, and wrongful death can be overwhelmingly complex to approach on your own. The King Law Firm is experienced in helping you navigate the legal system and recover all the damages you are entitled to receive.
Personal Attention and Support
The King Law Firm is committed to providing personal attention and support to their clients during this trying time in their lives. They understand that dealing with a life-altering injury or the death or injury of a family member is difficult emotionally and financially. The King Law Firm will handle your case with compassion and integrity and take whatever steps are necessary to get you the compensation you deserve.