Motorcycle Accident Attorney Ventura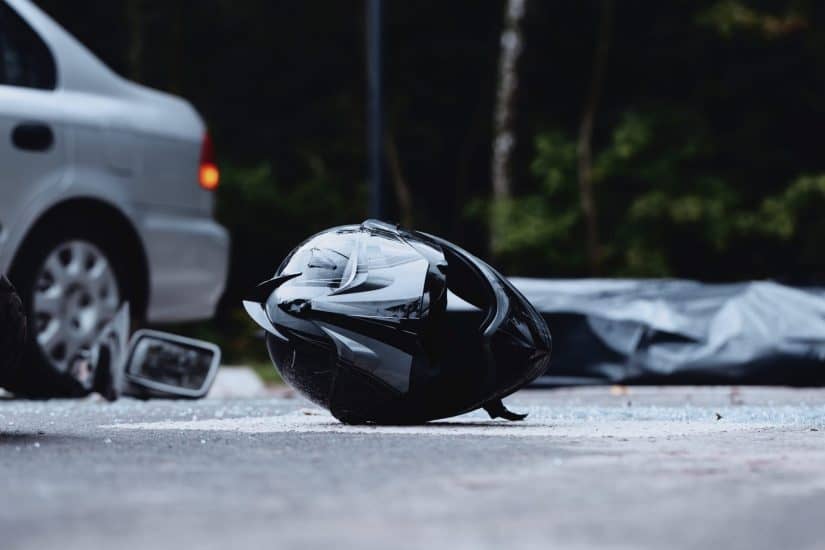 Motorcycle accidents are incredibly dangerous, life-threatening, and can have a long-lasting impact on accident victims. To get your life to return back to normal as soon as possible, it is important to work with a motorcycle accident attorney to help you get the settlement you need. A settlement can pay for your medical expenses and get your life back to the way it was before the accident. Working with a motorcycle accident attorney in Ventura County can speed up this process while also heightening your chances to receive the compensation you deserve. When you learn about the processes required to begin a motorcycle accident settlement, it will help you understand the steps you need to take to get started.
When you have experienced a Ventura motorcycle accident, it is important to get lawyers' legal help to guide you. Work with an educated firm team that knows exactly how the process works. Contact Personal Injury King today for a free consultation.
Steps To Take For A Motorcycle Accident Case
It can be confusing to know how to obtain fair compensation from the driver that injured you. Getting an attorney on your side can help you get the resolution you need.
Why You Are Due Compensation
A motorcyclist is at a big disadvantage when they get into a motorcycle crash. They are 27 times more likely to die in a crash as opposed to a car driver. Despite these common causes, motorcyclists don't receive as much help as car drivers in regards to damages. This is due to an overwhelming bias against what many consider to be a riskier mode of transportation. Causes of motorcycle accidents are often out of the motorcyclist's control. Statistics have shown that car drivers are the main cause of motorcycle accidents and also that it may be due to their inability to see motorcyclists on the road. If a driver is not paying attention to you on the road, then they are at fault. To help you obtain the maximum amount of damages on your recent accident, you can speak with a legal attorney well-versed in motorcycle accidents to determine if the common causes of motorcycle accidents are not your fault.
What Does A Motorcycle Accident Lawyer Do?
Once you are ready to begin your claim and have taken all the necessary steps, you can consult with your law attorney. Your lawyer is a super sleuth who will go through all of the information you provided for them and underline the details which point towards a deserved settlement. They review all of the facts and construct a strategy by which they can approach all parties at fault for your accident. A motorcycle accidents lawyer is very knowledgeable in negotiation. The negotiation process is what takes the longest in receiving a justified legal settlement at their firm. That is because all parties have to come to terms with the amount and agree to the compensation of your injuries and other losses.
The attorney will contact the insurance company for each clients' party and also the car driver at fault. They will know exactly how to appeal to insurance companies and understand policy language. Using all the evidence you provided them, they will work with them towards a resolution. The insurance companies may try to offer less than the amount that you originally asked for, which will make the negotiation bounce back and forth between you and the other parties. If no agreement is found, your lawyer will proceed with the litigation process and bring them to court. This is where the jury will determine the final settlement amount while your attorney represents you before them according to the law.
Steps to Take After Motorcycle Accidents
When you are injured, it can be a major headache to begin the process of demanding compensation. You can also learn from the national highway traffic safety administration.There are several steps you can take to make the process easier.
Document Evidence for Motorcycle Accidents
You must take pictures of the scene so that on analysis, it is obvious what has occurred. Take pictures of your motorcycle and the vehicle that crashed into you. When you take pictures of the crash site, the images will help reveal the nature of how the accident happened. Make sure that you document all of the injuries you sustained, any scratches, broken bones, and other injuries. No injury is too small to not use as proof. This will show the extent of the damage you sustained after the accident. If bruises show up a day later, take pictures of that as well.
Get Witnesses And Contact Information
If anyone witnessed the accident or volunteered information to local authorities, you should keep in touch with them. You need to call these witnesses to request their help in supporting your legal case. You should also make sure you have the personal information and insurance agency of the person who caused the accident. This will make it easier for you later on so you don't have to hunt them down for damages.
See A Doctor
As soon as a motorcycle accident has occurred, you have to get medical help. You shouldn't wait, as that will take away from the validity of your claim. Make sure that the doctor does a physical on you to help you become aware of all of your injuries. This is because soft tissue injuries can occur at a later date and they will often pop up when you least expect it. Once all of your injuries are on record, you can use this as proof of all of the wounds you received.
Keep All Of Your Bills Organized
In addition to medical bills, you should keep count of all of your prescription medicine, therapy sessions, and other ongoing treatments you had to do because of your recent accident. You have to stay on top of the items you are paying for as all of these will go towards the amount of compensation you are given for your accidents settlement.
Other Fees You Should Take Note Of
You should also seek damages for future income loss and ongoing treatment plans. This recent accident has taken you off course from your normal life, which is not your fault. Any payments you have to make, even if they continue into the future, need to be covered as well. Income loss is another amount you need to include. Any amount of money you lost due to not being able to attend work needs to be accounted for. If you cannot work anytime soon, you can ask your doctor to write a letter explaining how your injuries are preventing you from doing normal work tasks. All of this information will justify your settlement and help speed things along.
Also, you can include non-economic damages as well. This includes pain and suffering, depression, anxiety, and other negative emotions that came as a result of your injuries. These non-economic damages are included in the compensation and often are more costly than the economic fees due to you. Make sure you write down how you feel and pay attention to any other life changes you noticed since you've been injured.
Contact An Attorney
You need to call an attorney after an accident has happened to begin working on your case. Your lawyer will help you gather all of the information and evidence you need, especially if you overlooked any areas. Your attorney will do a lot of the legwork for you and will reach out to the witnesses, the car driver at fault, and the insurance companies on your behalf.
Find Out More Information
California accidents in motorcycles can be tough for its victims. Drivers of a vehicle are often to blame. After experiencing a horrible Ventura motorcycle accident, you don't have to be left to struggle alone. There are dedicated lawyers who are available to help you get back to the life you had before your accident. You can also learn more from the highway traffic safety administration. Work with a reliable team of motorcycle accident attorneys in Ventura, California. You can call Personal Injury King for a free consultation.