What Are California Street Racing Laws?
Posted on July 4, 2023
While street racing is a popular theme in Hollywood movies, street racing laws in California are in place to protect the public. If you are in the wrong place at the wrong time and get into an accident with someone in a street race, you should know your options for how to pursue compensation.
Is Street Racing Illegal in California?
California law considers street racing, drag racing, or speed contests illegal actions on any publicly maintained roadway, street, or highway. These offenses are punished under California Vehicle Code 23109 VC for speed contests or California Vehicle Code 23103 VC for reckless driving.
These behaviors put everyone in danger. However, a conviction for illegal street racing is usually a misdemeanor that may result in jail time, fines, and probation.
What Is the Charge for Street Racing in California?
The charges and penalties for street racing will depend on what charges the prosecutor imposes upon the defendant. These could include partaking in a speed contest, reckless driving, or Watson murder. Those who are found guilty that have prior street racing convictions will see steeper penalties.
Penalties for a Speed Contest
If someone engages in a motor vehicle speed contest, it is a misdemeanor. The first-time conviction is punishable with 90 days of jail along with a fine of up to $1,000. With a prior conviction for a speed contest, the defendant will serve up to six months in county jail, pay a maximum fine of $1,000, and will face mandatory driver's license suspension for six months.
Penalties for Reckless Driving
A violation of Vehicle Code 23103 VC for reckless driving is also charged as a misdemeanor. This offense is punishable by up to 90 days in county jail and a fine of up to $1,000. Even if the defendant causes minor injury to someone, it's still a misdemeanor, but those penalties can increase with up to one year in county jail along with a fine of up to $1,000.
They refer to reckless driving as a "wobbler" offense when someone other than the street racing driver is seriously injured. This charge can become a felony—and when it is, it results in up to three years in prison and a fine of up to $10,000.
Penalties for Watson Murder
Watson murder is a second-degree DUI-related homicide charge. If the defendant has a previous DUI charge on their record and then caused the death of another person while under the influence, they can be punished with a sentence of 15 years to life in California State Prison plus a fine of up to $10,000.
Types of Injuries from Street Racing Accidents
Street racers drive at illegal speeds, possibly preventing them from stopping in time, which can lead to catastrophic crashes. It is common for a victim caught up in a motor vehicle race to experience traumatic brain injuries (TBI), spinal cord injuries, broken bones, internal bleeding, nerve damage, and paralysis. Unfortunately, due to excessive speeding, many of these illegal speed contests result in death.
If you endured severe bodily injury or had a loved one who was killed in a street racing accident, you should speak with an attorney to file a lawsuit.
How Street Racing Accident Victims Can Claim Compensation
California law will see to it that criminal charges are brought against the reckless street racer who crashed into you. On the civil side of the law, you can pursue a lawsuit for your losses.
It's best to hire a lawyer experienced with California street racing laws. This will ensure you get the maximum compensation to cover your property damages and bodily injuries. Your damages may include your medical expenses, income losses, pain and suffering, and property damage.
However, if you were suddenly given the horrifying news that a loved one was killed by a motor vehicle engaging in a speed contest or with blatant disregard for the speed limit, you can file a wrongful death suit.
Economic damages—or special damages—are quantifiable losses you have suffered due to the loss of your loved one by way of the negligence and carelessness of another. You can get funeral and burial expenses, medical expenses, and loss of household or financial support.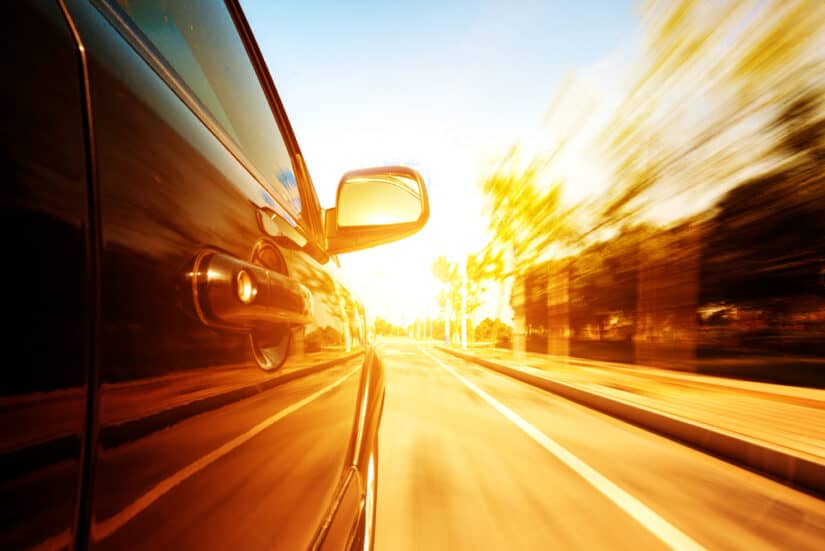 You can also seek non-economic damages—or general damages. These intangible items aren't easily quantifiable, but with an experienced attorney, you can acquire them. With non-economic damages, you can sue for loss of companionship, loss of moral support, and emotional distress, among other things.
Because of the severity of state law surrounding drag racing, punitive damages may also be imposed on the defendant to further punish them. This doesn't provide you with further compensation, however. It is an attempt to prevent recklessness like this in the future.
Street racing is most certainly a type of action that warrants punitive measures. This is because those who engage in a car race willfully raced knowing the consequences could be dire.
Additionally, there may be further criminal charges imposed on the defendant for driving under the influence, tailgating, running red lights, passing on the shoulder, and other offenses.
How Can a Personal Injury Lawyer Help If You've Been Injured by a Driver in a Street Racing Incident?
Since this type of racing is illegal, the criminal courts will prosecute the defendant. But be prepared that the defendant will likely hire an experienced criminal defense attorney to reduce their charges.
By filing a car accident lawsuit or wrongful death case, you can further demonstrate the need for this reckless individual to be held accountable. You'll also be able to receive financial recovery for your injuries and damages.
The King Law Firm is experienced with serving the injured in Ventura and Southern California. Our personal injury lawyer will work tirelessly to help you gain the compensation you deserve. Contact us today and schedule a free consultation at one of our locations. We will make it our mission to be by your side during this difficult time as you work on healing from your injuries caused by a speed racing driver.