Who Pays for Medical Bills After A Car Accident?
Posted on January 17, 2023
When you've been in a car accident, it is critical to receive immediate medical treatment from a healthcare professional. However, medical treatment can be expensive. The severity of your injuries can cause your medical expenses to pile up fast.
The individuals responsible for your bodily injuries before, during, and after an accident are legally liable to pay your medical bills after a California car collision. The process of recovering that compensation may prove difficult. If you were hurt in an auto accident, the King Law Firm is ready to take your accident case and help you get the financial compensation you deserve.
Filing the right claims can help you to recover compensation for your personal injury losses. However, the expenses you face immediately after your injuries still need to be paid. Read on for more information about what you can do about your post-accident medical expenses. Or contact us for a free consultation to explore your medical bills in more detail immediately.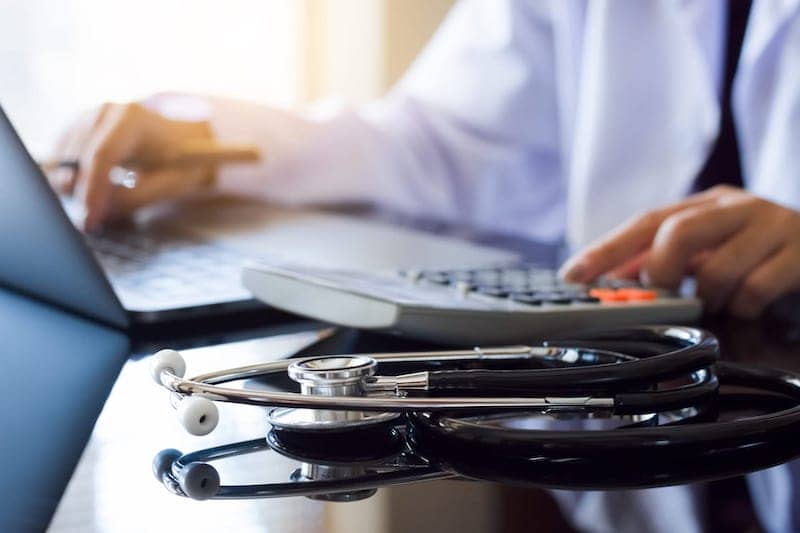 Who Pays The Medical Bills In California After An Accident?
California is an "at-fault" state. Under California negligence laws, the party liable for causing an accident victim's injuries must compensate the victim for their losses. This means the person who caused your crash is liable to pay your medical bills. California law requires that the victim prove the other party's negligence caused the collision and subsequent injuries.
The Elements of Negligence
A person is negligent, under the law, when they must act as a reasonable person would in the given situation but fail to do so. The negligent party is responsible for compensating the victim for all their losses caused by the negligent act. This normally includes your medical treatment costs.
Medical expenses from a car accident in California generally include the following:
Ambulance transportation fees
Chiropractic care
Diagnostic tests
Doctor bills
Emergency room expenses
Future medical needs
In-patient hospital costs
Medical supplies
Medication
Physical therapy
Rehabilitation and follow-up care expenses
Surgical expenses
If you've incurred expenses because of an accident in California, at no fault of your own, contact a reputable car accident attorney in Ventura to learn more about your right to collect payment for claim damages. These damages include your medical expenses, other costs like your lost wages, and your pain and suffering.
California Medical Bills Payment Options
Immediately following a car accident, you have several options to pay for your medical treatments:
Your Auto Insurance Policy
Medical payments coverage, commonly known as "Med Pay", This optional coverage can pay all of your necessary and reasonable medical expenses up to the limits of your policy. A common limit can be $5,000, but you can purchase less, or better yet, more than this amount.
Your Health Insurance Policy
If you have health insurance, you can use this to pay for your medical services.
The Medical Services Provider
Sometimes, victims that have no other way to pay for their medical treatment, are covered by their healthcare providers. This will allow you to receive treatment, but it's subject to a medical lien.
It's important to remember that your auto insurance and the health insurance company will attempt to seek reimbursement for your medical costs when there is another party at fault for your injuries. An experienced personal injury can negotiate your liens down and, in some cases, save you a substantial amount of money. Until your case gets settled, you are responsible for any damages you incur.
FAQ About Medical Bills After A Car Accident
After a car accident, the victim is generally responsible for their medical bills. This is the case even when another driver was at fault for the crash. However, when the other party is determined to be at fault, the victim can bring a claim against them seeking compensation for their expenses and damages. Read on for our FAQ on California car accident coverage:
Can You File a Personal Injury Claim Against the At-Fault Driver Following an Accident?
According to California law, you can file a personal injury claim against an at-fault driver after an accident if you meet certain criteria. Whether they're ordered to pay or not will depend on the type of accident, the state you live in, and the type of insurance coverage, which all impact how your medical costs get covered.
Does the Defendant Have to Pay Medical Bills on an Ongoing Basis?
When the defendant causes an accident because of their negligence, they are responsible for any bills following the accident. If you were injured due to someone else's negligence, California law does not require the defendant to pay for your medical bills.
California law does require the defendant to pay lump-sum compensation that includes medical costs as part of the damages. Compounding medical costs can put a financial strain on victims. The King Law Firm can help you understand the law and provide you with legal options that cater to your circumstances.
What Is the Cost of an Average Medical Bill After a Car Accident?
It is difficult to state, with certainty, the average cost of medical treatment following a car accident. The cost of your medical bills will depend on the extent of your injuries and the types of coverage available.
Who Pays for Medical Bills If the Victim Has Private Health Insurance?
Car accident victims with private insurance can file claims when they receive medical bills. The insurance company is responsible for paying them, but the deductibles and coverage will depend on their insurance policy.
In situations where the victim's insurance policy may not cover certain healthcare procedures or services, this will result in a claim denial by the insurer. Once they deny the claim, the car accident victim must pay their medical bills out-of-pocket unless they have Med Pay with their auto policy.
Health insurers' refusal to cover any bills under their coverage is referred to as "bad faith practices". The attorneys at the King Law Firm have experience dealing with irresponsible insurers.  Victims facing insurance denials without proper reasoning should consider seasoned legal representation.
What If a Car Accident Victim Does Not Have Insurance?
If a car accident victim does not have any form of health insurance, then they are responsible for paying the medical treatment costs out-of-pocket. Failure to pay medical bills can result in your case getting sent to a debt collector.
Some medical providers offer individuals the opportunity to spread the treatment costs over several years, easing the financial burden on the victim. If you have to cover your treatment costs, asking for an itemized list of your expenses and paying with cash can help you to save money.
Who Pays Medical Bills in A No-Fault State?
No-fault states require drivers to have Personal Injury Protection (PIP) or no-fault insurance covering part or all of their medical bills. PIP provides coverage against injuries sustained in a car accident regardless of who is at fault. Once the bills reach the policy limits, the responsibility of paying for medical treatment costs then transfers to the victim's health insurance company.
What are Legal Liability Laws in California?
California is a fault-based state, so an injured person is responsible for paying their medical bills from a car accident. California requires drivers to have auto insurance with a minimum of $30,000 in bodily injury coverage per accident and a $5,000 minimum property damage liability.
Car accident victims must file personal injury claims against the negligent party's insurer to compensate for their losses. The King Law firm is standing by to assist you in holding negligent parties responsible for your costs and damages.
Can an Accident Victim Get a Medical Lien?
Many states in the country offer medical lien protection, which means that medical providers provide medical services in exchange for a lien on the personal injury case verdict. Suppose a personal injury victim does not have enough funds to pay for their treatment costs. In that case, the hospital may require them to sign a lien letter that allows the hospital to recover payments from the compensation award.
How Do You Know You Have A Valid Car Accident Case?
If you've been involved in any sort of accident, and your injury was caused by the negligence or direct fault of someone else, then you have a claim. Injuries and damages can also include property damage, mental anguish, and pain and suffering.
If you suffered injuries that affect your ability to work or result in your losing money in any form, then you can file a claim to recover those damages. If you have been injured, contact the King Law Firm and schedule a consultation to discuss the details of your accident. We can let you know immediately whether you have a personal injury case or not.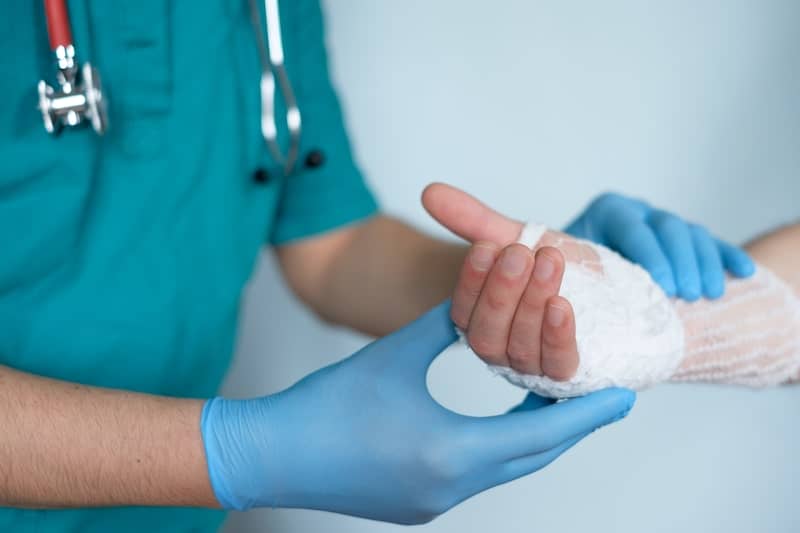 How Much Can I Be Compensated For My Accident?
The King Law Firm aims to get you the maximum compensation available. That amount will depend on the following:
Who was at fault
The extent of your injuries
The treatment you received for your injuries
The amount of out-of-pocket expenses you have incurred
Your need for future medical treatment
Whether you lost income due to your injury
The King Law Firm will work tirelessly on your behalf to secure all potential areas of recovery. We aim to maximize your total recovery and ensure you receive the highest amount to which you are entitled.
When Will I Receive My Compensation?
When you receive your compensation will depend on the nature of your case, your injuries, the amount of treatment you receive, and whether your case is litigated through the court system. At the King Law Firm, we pride ourselves on making the right decisions to get you the most compensation possible.
Insurance companies will often try to strong-arm you into accepting pennies on the dollar in the early stages of your case compared to what you should be receiving. This is why you need the King Law Firm's experience working with insurance companies in injury claims.
My Health Insurance Paid For Medical Treatment After My California Auto Accident. Do I Have To Reimburse Them?
Generally, yes, you are obligated to reimburse your health insurance company once you win your case. If your health insurance company paid for your medical care, and you win a case where the defendant also pays for your medical costs, the health insurance receives a portion of those proceeds. If you were to keep all of the money from the defendant and not pay back the insurance company, that would result in a "windfall".
How Much Are You Required To Pay Back Your Health Insurance Company After Your Car Accident?
In California, the insurance company is entitled to a proportionate share if the proceeds are insufficient to compensate the victim fully. For example, if you suffered $100,000 in damages but only recovered $50,000, then the health insurance company would be entitled to 50% of the amount they paid.
However, this changes based on the language of your health plan, if your employer provided the health plan, and if your employer funds the plan.
Before settling any accident claim, you may want to consult an experienced car accident attorney to determine whether or not reimbursement from your health insurance company will wipe out your settlement, leaving you with no compensation.
Why Should You Work with a Car Accident Attorney in California?
Some people elect to handle the aftermath of their car accident on their own. However, this might not be the best option according to the American Bar Organization. Insurance companies are often difficult to work with and will likely fight your claim. Work with a Northridge car accident attorney so a professional can handle your settlement negotiations process.
The King Law Firm believes you deserve financial compensation for your accident. Contact our office and let us represent you right away. We offer a free no-obligation consultation to anyone interested in discussing their car accident claim.