Motorcycle Accident Lawyer Granada Hills
It's easy to see why motorcycles are such a popular method for traveling, being both convenient and fun to ride. They are great for avoiding traffic and delighting in California's gorgeous weather. However, a motorcycle accident can be harrowing, costly, and traumatic. If you have been in a motorcycle accident, you may be unsure how to get your life back on track.
The accomplished motorcycle attorneys at the King Law Firm are available to answer any questions you may have about the procedure for filing a claim. We will fight hard to get you the financial compensation and closure you deserve.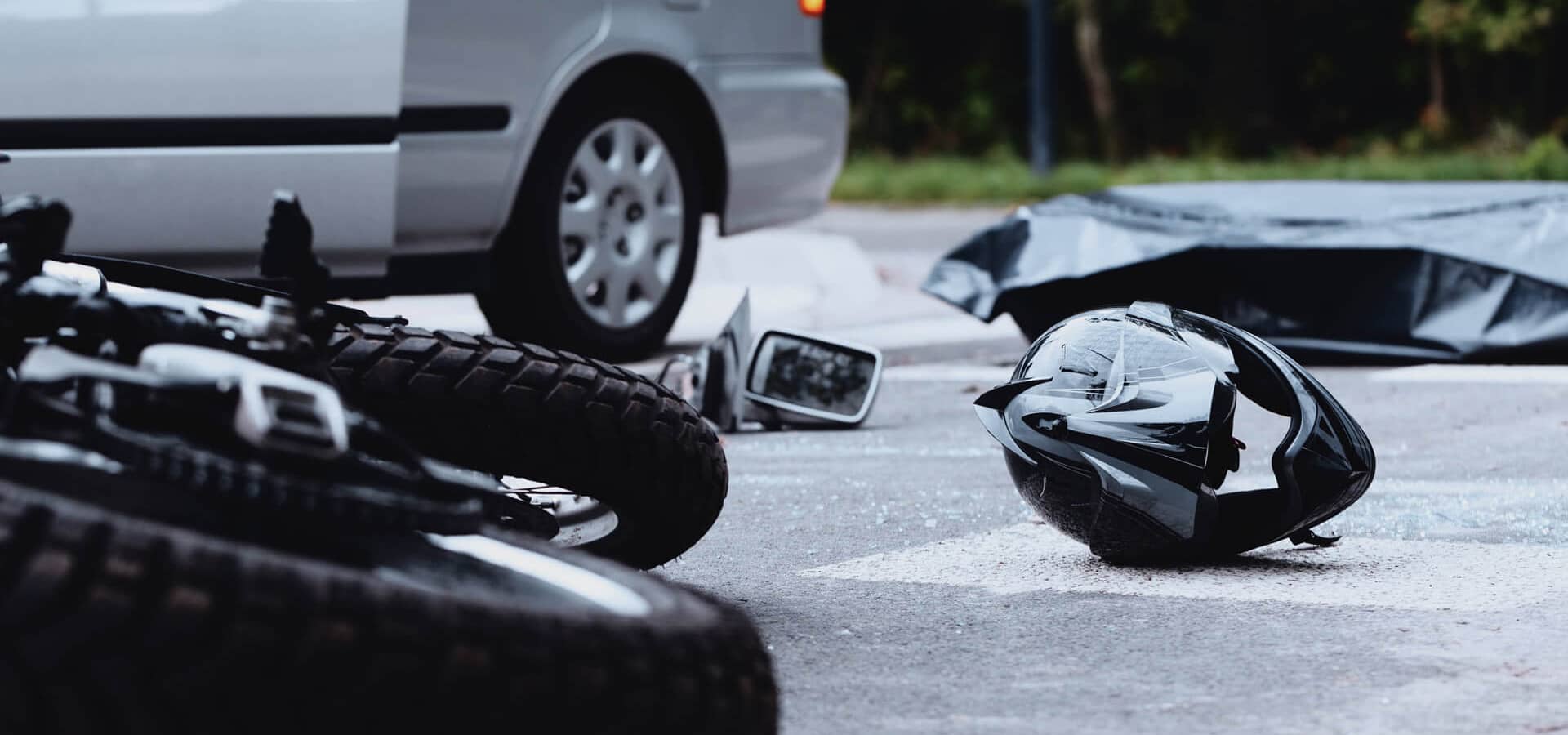 Motorcycle Accidents in Granada Hills
Accidents are almost unavoidable given how congested the crisscrossing freeways in Los Angeles County tend to be. Motorcycles are especially vulnerable to reckless and negligent motor vehicle and semi-truck drivers that share the road.
Motorcycle accidents can occur due to:
Unsafe roadways
Distracted driving
Failure to yield
Driving while intoxicated
Reckless speeding
Lane changes
Not being seen by other vehicles
Opening a vehicle door without seeing an approaching motorcycle
Any one of these situations could easily result in fatal or devastating injuries or death primarily due to the difference in size and protection between motorcycles and cars. An accident victim can face lifelong injuries that can be astronomically costly, including:
Fractures
Broken bones
Traumatic brain injuries
Spinal cord injuries
Organ damage
Road rash
Who Is Responsible for the Motorcycle Crash?
Typically, it isn't hard to determine who is responsible for your injuries. Still, it's crucial to go over your case with a professional motorcycle accident lawyer in Granada Hills to ensure you are not at fault. You may be able to file a lawsuit against the following:
Government agencies – If road conditions were not adequately maintained or repaired and contributed to the accident
Trucking companies – If you were struck by a large truck, you can sue the driver's employer
Vehicle manufacturers – Manufacturers are responsible for releasing safe products to consumers or issuing a recall if vehicles do not meet federal safety standards
At-fault drivers – If someone else's recklessness or distraction caused a collision, they are liable for your monetary losses and pain and suffering
Personal Injury Claims
If you have been in a terrible motorcycle accident, you can seek compensation for your injuries by filing a personal injury lawsuit. While nothing can restore your peace of mind and pain and suffering that you have suffered, if you can determine that someone else was responsible for your injuries, you may be entitled to the following compensation:
Property damage
Medical bills
Lost wages
Lost future earnings
Permanent disfigurement and scarring
Disability
Pain and suffering
Punitive damages – In cases where the at-fault driver is found to be criminally reckless
What to Do After Your Collision
Any time you are involved in an accident with another driver, the aftermath can seem confusing and shocking. There are some steps you should take to protect your case to help you recover physically, financially, and emotionally:
Call the police immediately to assist with any injuries or property damage and write a crash report of the accident.
Let your insurance company know immediately. We recommend not giving a recorded statement until you have spoken with your motorcycle accident lawyer first.
No matter how nice and compassionate you may be, never apologize, admit fault or try to place blame on yourself, say that you are unhurt, or give any recorded statements without speaking to an attorney.
If you can, take photos of the scene, including all the vehicles involved, skid marks, traffic lights, road hazards, your injuries, and anything else that could be evidence in your case.
Get names and phone numbers for those involved, including witnesses and law enforcement.
Contact the King Law Firm to speak to a qualified accident attorney.
Contact Your Granada Hill Accident Lawyer Right Away
One of the most crucial things you can do is protect your rights after a debilitating motorcycle accident.
Even if you aren't sure you can afford to hire an attorney, we work on a contingency fee basis, meaning that you don't have to pay until we win your case. Call today to schedule a free, zero-obligation consultation with our attorneys. We will start fighting for you right away.