Bus Accident Attorney Ventura
According to the Federal Motor Carrier Safety Administration (FMCSA), 86 transit buses, 46 school buses and nine intercity buses were involved in fatal crashes in 2020. Intercity bus accidents accounted for 11% of all buses involved in fatal crashes from 2010 to 2020.
The bus accident lawyers at the King Law Firm can help you if you have been injured in one of these accidents. We handle different types of Ventura bus accident cases involving:
Intercity buses
Airport shuttles
School buses
Charter buses
Tour buses
We are ready to help you with your legal claim against a private bus company, government agency, school district, or bus company. Regardless of who owns the bus, we will identify the liable party who is responsible for paying you fair and just compensation for your serious injuries.
To improve your chances of recovering compensation, talk to one of our Ventura bus accident attorneys at (805) 448-4306.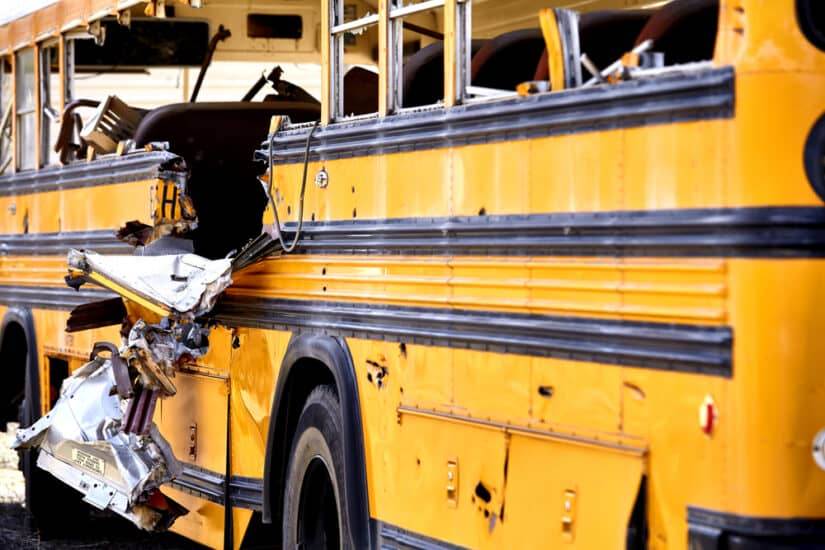 Causes of Bus Accidents
A Ventura bus accident attorney from our law offices will investigate your claim to find out the cause of the accident and whether it was related to some of the most common causes of bus accidents: distracted driving, fatigue, poor maintenance or a negligent bus driver.
Each bus driver must abide by state and federal regulations, and may even be subject to local regulations. They are legally obligated to drive sober, attentively and abide the speed limit.
Signs of bus driver fatigue are poor concentration, slow reaction times and yawning. Drunk drivers can miscalculate speed or steering when taking turns, miss turns, hit curbs, and swerve into other lanes.
Common Injuries
Vehicles are considered buses if they transport nine or more people. Bus accidents cause severe injuries because the vehicle is not only larger, but there are more people involved. Common injuries include:
Traumatic brain injuries
Head and neck injuries
Back and spine injuries
Broken bones
Bruises
Burns
Damage to internal organs
Public transportation is a great way to get around, but the presence of many passengers on the vehicle makes it more devastating when an accident happens. In common carrier law states like California, a bus driver owes a higher duty of care. Our law firm can help you if you've been in any type of Ventura bus accident.
What to Do After You've Been Injured in a Bus Accident
Whether you are a bus passenger, pedestrian, or were in another car, after a bus accident, you should always call 911. Check yourself and other passengers around you for injuries. You should also look around you to see if the force of the impact puts your vehicle in danger of blocking traffic.
Get the contact information for the other driver and passengers: name, address, email address, phone number and the bus company's information. You will need to provide the information to your Ventura bus accident attorney later on so they can call them in as witnesses.
Take pictures of the scene of the accident, including nearby traffic signals or speed limit signs.
You should be evaluated by a doctor immediately. Tell them you were involved in a bus accident.
One of the most important steps after Ventura bus accidents is to talk to an attorney before reporting the incident to the insurance company. Insurance adjusters are always looking for ways to reduce their liability by twisting what people say. Talk to us before you talk to them.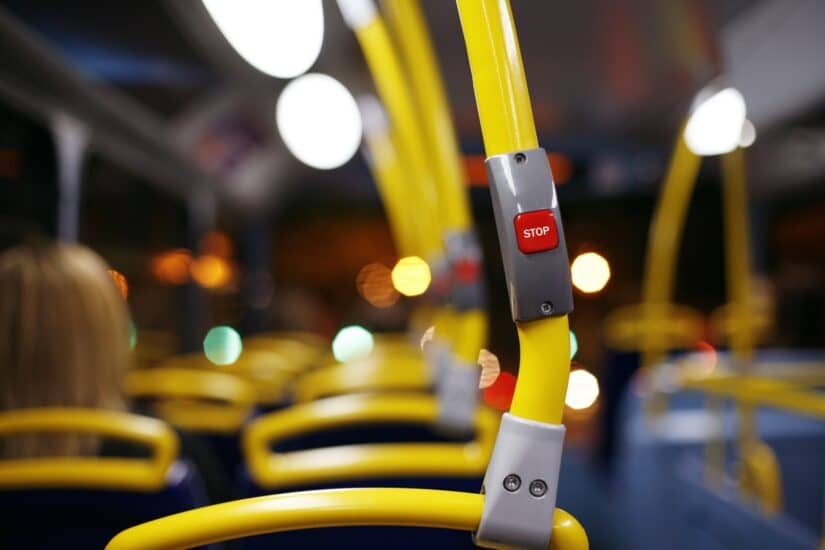 Damages in a Bus Accident Claim
There are two types of compensation: one type compensates for your financial losses, known as your economic damages, and the other compensates you for damages you've suffered that you can't put a price tag on.
Bus accidents put victims into financial debt from treating their injuries or missing time from work. Economic damages include your medical expenses, future medical expenses, lost wages, future lost earning potential and property damage costs.
There is a psychological component that goes along with the trauma of experiencing physical injuries after a bus accident. You can recover compensation for your noneconomic damages in a bus accident, like pain and suffering. If you have suffered emotional distress, anxiety or depression, then talk to a Ventura bus accident attorney about noneconomic damages.
Our Experienced Law Firm
With law offices in Northridge, Oxnard, and Ventura, CA, we have helped bus accident victims in Southern California receive full and fair compensation for physical pain, medical bills and other damages. We will guide you through filing your insurance claim and identify the liable parties.
The process begins by meeting a Ventura bus accident lawyer for a free consultation. We highly recommend bringing your medical bills, photos from the scene of the bus accident, and the police report, or any other documents you have.
Our Ventura bus accident lawyers will use all our resources to determine who is responsible for causing the crash. They will review traffic camera footage, interview witnesses and talk to expert witnesses. Potential liable parties include large bus companies, manufacturers or individual bus drivers.
After your bus accident lawyer has gathered evidence that proves who caused the accident, they will negotiate with the insurance company. Your Ventura bus accident lawyer will keep you advised of your rights and informed throughout this part of the legal process.
The King Law Firm is a personal injury law office providing legal representation to bus accident victims in Ventura, CA. From school bus accidents to shuttle accidents, or any other type of bus accident, we have recovered millions of dollars in financial compensation for our personal injury clients. Call us now at (805) 448-4306 to schedule your free consultation with a personal injury lawyer in Ventura, CA.