Ventura Bicycle Accident Attorneys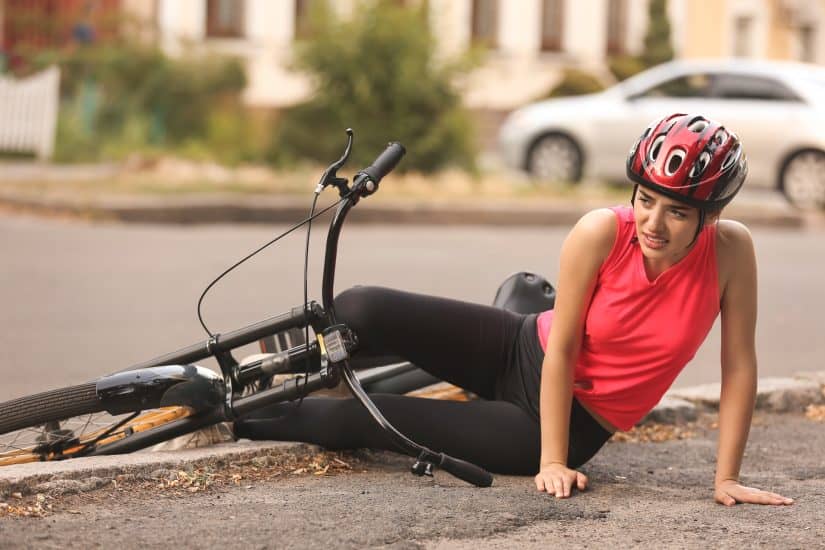 Unlike a car driver, there is very little protection offered for cyclists once they get into an accident. These types of wrecks are scary, lethal, and can result in long-term disability. If this has recently happened to you, you need to speak with a bicycle accident attorney. They understand the difficulty you are going through and will support you during these hard times. You should not take the blame for a bicycle accident. Many car drivers may try to avoid paying damages. You can get the settlement you deserve with professional legal help in Ventura.
After a terrible bicycle accident, you should contact Ventura bicycle accident lawyers who know California law. They will help provide advice during the process and direct you to the next steps. Contact Personal Injury Kings for a free consultation today.
What Do I Do If I Got Into A Bicycle Accident?
It may be difficult to understand the process for getting compensation for all of the damages you paid for after a bicycle accident while cycling. There is plenty of legal help available to guide you through this.
Common Causes of Bicycle Accidents
The main reason bicycle accidents happen is because car drivers aren't paying attention. Distracted drivers happen to be one of the biggest reasons road accidents happen, where their carelessness can cause fatalities on the road. It was discovered that car drivers had a blood-alcohol level greater than 0.08 g/dL in one-third of bicycle accidents. Research also shows that 68% of bicycle accidents happen in cities. This is compared to the 32% of bicycle accidents that happen in rural areas. A majority of these accidents occur at non-intersecting roads by a 57% margin. It was also found that most accidents happen in the late afternoon and evening when more drivers are on the road.
The most common reason bicycle accidents happened was due to car crashes. Other accidents were caused because the bicyclist fell, the roads were in disrepair, the cyclist made a mistake, the rider crashed into an object, or because a dog ran into their path. Sometimes, motorcyclists don't wear a helmet or padded clothing and get broken bones. In general, a bicyclist is more likely to get injured by a vehicle operator than they would on their own. They can crash into bicyclists because they didn't see them, ran a red light, didn't stop at a stop sign, or opened their car door while a cyclist was riding past them.
How Negligence Results in Compensation
The only way to show that the other parties are at fault is to display how they have been negligent as a driver. If you were following the rules of the road and paying attention to your route, then you are not at fault. It is the driver's responsibility to make sure they stay clear of other vehicles, cyclists, and pedestrians. Reckless driving is often the result of crashes. If the driver doesn't admit that they were careless, you can still prove your case by explaining your behavior before the accident and showing pictures of the scene of the crash.
Steps You Need To Take
After a bicycle accident, you should immediately take action. If you take the right steps, you can expedite the process.
Get To Medical Help
If you are unable to move after a bad car collision or have brain injuries after riding a bicycle, you should call 911. This way, you can get immediate medical help after a motor vehicle hits you and have first responders treat your wounds when injured in a bicycle accident. Don't try to ride a bike home, as this may worsen your injury. Have the healthcare professionals check all of your injuries. You will need this information for when you speak to Ventura attorneys at a later date. A checkup at a hospital will reveal all the damage you sustained, even hidden ones like fractured bones and soft tissue injuries.
Get Insurance and Contact Information
You need the name, phone number, and address of the car driver who collided with you or your loved one in traffic. You don't have to be overly concerned with who was at fault. Just keep the information on hand, so you have a way to contact them and their insurance company. At a later date, their company must be called so that you can request a settlement and start an insurance claim with them. If there are any witnesses, try to get their information as well. This will help support your case.
Get Authorities To Report The Accident
While there may be bias against you as a cyclist, a majority of citations go to the car driver. However, a lot of police officers don't record bicycle accidents. They will only record the accident if the property damage is larger than a certain amount or if you are injured. Make sure you tell the California police officer on the scene that you are injured so that they file the report. You need to mention whether or not your bicycle is damaged and the total cost of that as well. Including this in the report will help verify your demands. You can also try to have witnesses' comments included in the report so that there is additional evidence describing what happened.
Get A Bicycle Accident Lawyer To Help
Many people assume that a bicyclist wasn't paying attention after accidents on bicycles. You have to prove your case so you can receive the maximum settlement amount owed to you for what you suffered. A Ventura attorney can work hard to represent you in the best light for your pain in California. They will use all the evidence you documented, including medical bills and your police report. Using this information, they will create a case and approach the other involved parties. They will contact the insurance companies, the driver who caused the accident, and any witnesses. The Ventura bicycle accident attorney has a job to negotiate a fair settlement. The attorney justifies your demands using the information from the scene of the accident. A negotiation settles when the parties that are at fault agree to the amount. If this doesn't happen, the Ventura attorney will take them to court on your behalf. The jury will decide on what is fair compensation to rectify your life.
Find Out How To Get Help in California
Starting your settlement claim can be confusing and stressful after you just went through a bicycle accident. You can work with a Ventura County or Santa Barbara bicycle accident attorney in California to make it easier for your life. A professional Ventura personal injury attorney can help to take the load off your shoulders and allow you to receive the compensation you deserve. Contact Personal Injury King now for a free consultation.