Wrongful Death Lawyer North Hollywood
After the loss of a loved one, you and other family members may be suffering from emotional pain and financial damages. The unfortunate passing of a family member can be devastating and create additional expenses that you weren't prepared for. If your family member was not at fault for their fatal injury, surviving family members can seek compensation on their behalf through a wrongful death claim.
When a loved one passes away as the result of someone else's negligence or wrongdoing, it can be overwhelming. It's important to seek out experienced legal counsel to pursue justice for your loss and hold the wrongdoer accountable for their actions. A personal injury lawyer in North Hollywood can provide justice by pursuing fair compensation for grieving family members. Contact The King Law Firm today for a free consultation.
What Is a Wrongful Death?
Wrongful death is a legal term used to describe the situation when an individual dies due to someone else's negligence or intentional act. These cases are often complex and require experienced legal representation to pursue justice for the victim and their family. To get fair compensation, work with a knowledgeable wrongful death lawyer who represents individuals and families who have suffered losses due to wrongful death in North Hollywood, California.
What Is the Statute Limitation for a Wrongful Death?
Under California law, the statute of limitation for filing a wrongful death claim is two years from the date of the victim's passing. If you believe someone else's negligence has caused your loved one's death, contact an educated wrongful death attorney as soon as possible.
Who Is Eligible for a Wrongful Death Case?
California state laws allow surviving family members or the estate of the deceased to pursue legal action in wrongful death cases. Eligible parties can include spouses, children, parents, and other close family members who have suffered a financial loss due to the death of their loved one. You should seek out legal counsel to ensure your rights are protected and justice is served for your loss.
Compensation in a Wrongful Death Case
When you file a North Hollywood wrongful death claim, the defendants can be held liable for a number of economic, non-economic, and punitive damages. These damages can include:
Medical Bills
The victim's family can receive compensation for any medical expenses, which includes any bills the deceased incurred due to their injury leading up to their death. Examples include hospital bills, doctor's visits, and any other medical costs related to the injury.
Funeral Expenses and Burial Costs
These include the costs associated with preparing your loved one for burial. Eligible survivors can include any related services and other expenses required to properly lay them to rest.
Lost Wages and Benefits
This entails the money and benefits that the deceased provided to their family. For example, this can include lost wages, retirement benefits, and potential income the deceased would have earned had they lived.
Loss of Companionship
Loss of companionship applies to the surviving spouse, children, or parents who are grieving over their loss. It can provide compensation for their mental anguish.
Loss of Consortium
This is a legal term that applies to spouses who have suffered a loss of companionship, love, comfort, or intimacy due to the death of their loved one.
The Difference Between Wrongful Death and Survival Action
Wrongful death claims and lawsuits are civil actions that seek to recover damages for the surviving family members of a deceased individual. They are typically filed on behalf of the estate of the deceased and pursue damages such as lost wages, medical expenses, funeral costs, and other related losses incurred due to their death.
A survival action is also a civil claim, but it is pursued on behalf of the deceased as if they were still alive. It seeks to recover damages that the deceased would have suffered had they survived their injury. This type of claim can include medical expenses, lost wages, and pain and suffering up until their death.
How Wrongful Death Attorneys Can Help You
Attorneys provide the following services:
Investigating the incident that leads to the victim's death
Hiring independent experts if necessary
Documenting evidence and reviewing police reports
Negotiating settlements with insurance companies or other parties involved
Representing families in court if necessary
Explaining the legal process to surviving family members
Assisting with the filing of necessary forms and paperwork
Handling all communication between parties involved
Types of Wrongful Death Cases Attorneys Handle
Wrongful death lawyers have extensive experience handling the following types of cases:
Motor vehicle accidents including car accidents, motorcycle collisions, and truck crashes
Premises liability including slips, trips, and falls due to hazardous conditions
Medical malpractice such as misdiagnosis or failure to diagnose an illness
Workplace accidents due to hazardous conditions or employer negligence
Construction site accidents due to unsafe construction practices
Product liability, including defective products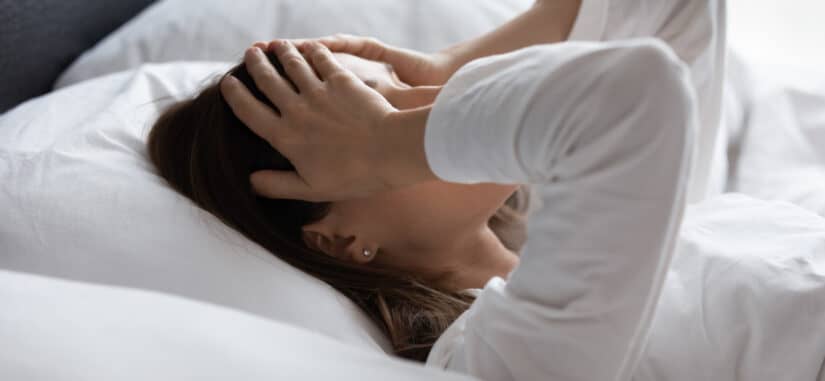 How Do Attorneys Prove a Wrongful Death Claim?
To prove a wrongful death claim, you need to show that the other party was negligent in some way. This requires gathering evidence such as:
Witness Statements
Your attorney may need to interview any witnesses who were present during the incident.
Medical Records
These records can help provide information about the deceased's medical condition prior to their death.
Police Reports
Your personal injury attorney may need to review police reports from the day of the accident to determine if there was any negligence involved.
Expert Witnesses
Your attorney may need to hire an independent expert witness to testify in court about their findings regarding the incident.
Photographic Evidence
Photos of the accident scene can help provide visual evidence in a wrongful death lawsuit.
Subpoenas
Your attorney may need to request subpoenas for certain records such as phone records or emails to prove a wrongful death claim.
Video Footage
Video footage can help provide evidence of how the incident occurred and who the negligent party was.
Lab Tests
Lab tests can help provide evidence that a certain product was defective or hazardous.
Steps You Take to File a Wrongful Death Claim
When you are filing for a wrongful death claim or lawsuit, your lawyer can guide you through the following steps:
After you speak with your attorney and provide them with the initial evidence you collected, they'll review your case.
If your case is eligible, they will begin an investigation and find additional evidence.
Your attorney will ensure all paperwork is in order, such as death certificates and medical records.
They will file a wrongful death lawsuit with the court in your state or jurisdiction.
Attorneys serve notice to any parties involved, such as an insurance company or employer.
Your attorney will negotiate settlements with the defendant or their insurance company.
If an agreement is not reached, your wrongful death case may go to trial and a jury will decide on the damages awarded.
If successful, you will receive compensation for any losses incurred due to the wrongful death of your loved one.
Contact Hollywood Wrongful Death Lawyers
Your wrongful death attorney is here to provide compassionate and experienced legal representation for your wrongful death case. They understand the emotional strain that these cases can cause and are committed to fighting for financial compensation for you and your loved ones following a fatal accident.
If you or someone you love has been impacted by a wrongful death case in North Hollywood, CA, contact our local law office for legal representation. We work on a contingency fee agreement, so there is no additional hurdle on the path toward financial support. Reach out to The King Law Firm now for a free consultation.