Wrongful Death Attorney Sylmar CA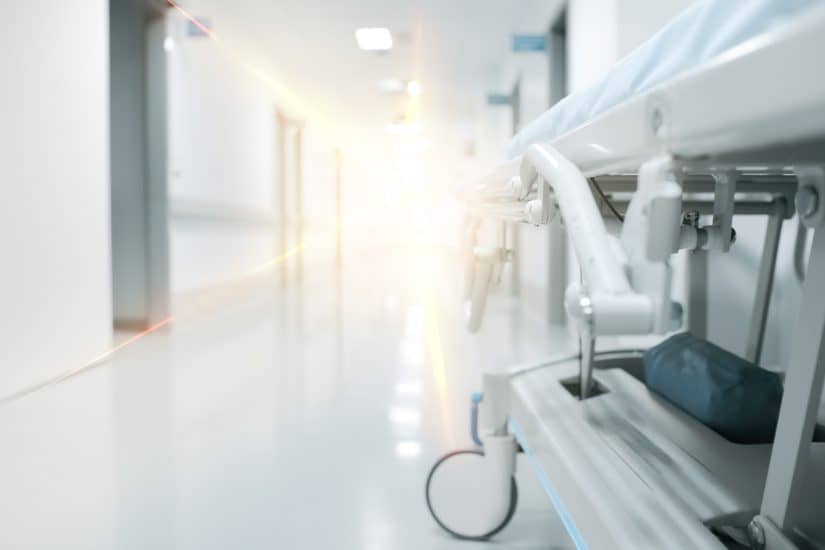 The California legislature defines wrongful death as "the death of a person caused by the wrongful act or neglect of another" and provides a legal pathway towards compensation for the family or loved ones of wrongful death victims. While this legal right is very helpful to ensure that surviving family members and dependents get the money they deserve, legislation does not guarantee a fair outcome.
Working with a wrongful death or personal injury lawyer in Southern California is the most effective way to ensure that your legal rights are upheld when determining fair compensation. When a personal injury lawyer approaches the insurance companies on behalf of a client, the insurance adjuster knows that they are working with a professional with years of experience fighting for fair compensation and will know that they are not going to be able to settle this claim for as little as possible.
Contact The King Law Firm For a Free Consultation
After the tragic and wrongful loss of a loved one, trying to understand your options under our state's personal injury law can seem nearly impossible. Our law office understands the sensitivity that our clients deserve after such a terrible experience, which is why we pride ourselves on professionalism and compassion during these difficult times. While our attorneys fight for a settlement our clients deserve, we encourage you to focus on your own needs, such as coming together with family to heal after this painful experience.
Read more below, and contact our Sylmar personal injury law firm to speak with a lawyer during a free case evaluation today.
Personal Injury Cases Statutes of Limitations
Most personal injury and wrongful death cases in Sylmar have a two-year statute of limitations that starts either on the date of the accident or the date of death if the two are not the same. For instance, if your loved one is injured in a car or truck accident and succumbs to these injuries three months later, the statute of limitations begins on the date of the death. If, however, your loved one is killed due to a fatal medical malpractice error on the date of the accident, the statute of limitations begins that day.
Do Not Delay
While two years may seem like ample time to initiate a claim after fatal accidents, this time is used to prove negligence and liability, negotiating with insurance companies, and attempting to reach an out-of-court settlement. The sooner you are connected with an attorney, the more time they will have to approach this personal injury law case with the goal of a settlement in order to avoid a costly, emotional, and time-consuming trial in the CA courts.
Seeking Compensation After a Sylmar or Los Angeles Wrongful Death
One of the first things your Sylmar personal injury attorney will need to do is to prove liability, typically through negligence but may also be due to recklessness or even malice or criminal intent. Wrongful death accidents are all unique, whether stemming from a car accident, premises liability, assault, or anything else. As such, attorneys must take a unique approach on behalf of their clients to ensure that all details are addressed and acknowledged when determining who caused the accident and how. Once negligence is established, your Sylmar attorney will be able to move on with the financial aspect of a claim.
Pure Comparative Fault
Sylmar personal injury claims are handled using a law known as "pure comparative fault," which allows a victim (or in this case, the victim's dependants) to seek compensation even if the victim is partially at fault, and the final settlement is simply reduced by the percent that the injured (or deceased) party contributed to the accident. While helpful, insurance companies will use this law to their advantage by pinning unnecessary fault on a victim to maximize their business goal of paying as little as possible.
Calculating Damages For a Sylmar Personal Injury
Once fault is determined, your Sylmar attorneys will go through the many damages that you have suffered as a result of your loved one being fatally injured. Compensatory damages are divided into two distinct parts: economic and non-economic damages.
Economic Damages
Economic damages seek payment for financially measurable damages like medical bills, funeral costs, and the loss of long-term financial support that the deceased would have provided if not for the at-fault party's negligence. There are many other economic damages that attorneys are trained to identify and calculate, as well.
Non-Economic Damages
Non-economic damages seek payment for damages that do not have measurable financial values, such as the loss of consortium and support from the deceased and many other emotional and psychological impacts that such a terrible loss will cause the survivors.
Contact The King Law Firm Today
The sooner you are connected with a personal injury attorney at our law office for a free consultation and case evaluation, the sooner you will be able to move forward with your legal case. Contact us today to get the support you deserve.