Car Accident Attorney in Northridge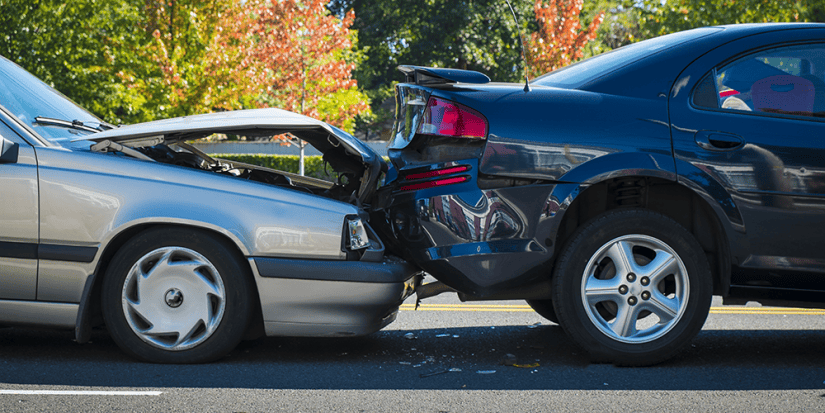 If you're a driver in Northridge, you should be wary of the roads. The city is the site of many accidents every year. In fact, one intersection in Northridge is considered the most dangerous intersection in California.
If you're involved in a collision, you deserve a helping hand. By working with a car accident attorney in Northridge, you can seek compensation for your injuries. Learn more about what you can do and how The King Law Firm can get you through your troubling times.
Common Types of Car Accidents in Northridge
There are several types of car accidents, all caused by different actions. In Northridge, all of the following are common types of car accidents:
This is an accident that occurs when one vehicle hits another vehicle from behind. At a slow speed, this might not result in a serious injury. But at a fast speed, this can cause serious injuries.
Usually, these accidents are caused by a negligent driver. For instance, a distracted driver could be looking at their phone as they approach a vehicle stopped at a light. Instead of stopping behind the car, they could bump into the other vehicle. Tailgating is another common cause of rear-end accidents.
This is a type of accident that is also known as a side-impact accident. One vehicle hits the side of another and forms a "T". Often, this type of accident can cause serious injuries. This is due to the fact that a driver or passenger could be hit directly.
On most occasions, these collisions occur at intersections. One vehicle could fail to yield while turning and hit an oncoming vehicle. Someone could ignore a red light and go as a vehicle is turning at the intersection. In any case, there is a chance of damage and injury.
When two vehicles are traveling in the same direction, a sideswipe accident can happen. This usually occurs when one driver tries to change lanes without looking. They could have a vehicle next to them, which has nowhere to go. It could also occur when one vehicle tries to merge or ignores a yield sign. As they go into the lane, they could hit another vehicle.
Although sideswipes lack the major force of some other types of accidents, they can still be dangerous. When this type of collision occurs on a highway, it can result in a multi-vehicle accident with many injuries.
These accidents occur when one vehicle hits an oncoming vehicle. It could happen if one driver goes the wrong way down a one-way street. But there are other ways it can happen. If a driver is guilty of drunk driving, they could misjudge their lane and cross over the double yellow line into an oncoming vehicle.
Street racing can also result in a head-on collision. In Northridge, there have been reports of street racing. The reckless behavior can cause one driver to swerve into an oncoming lane and hit a vehicle at a high speed.
Common Accident Injuries
The injuries that can occur in a car accident vary from minor to severe. A minor injury could be as simple as a bruise or cut. However, even a cut can become serious. If it goes untreated and becomes infected, your health could suffer.
In more serious cases, the victims have life-altering injuries. For instance, a spinal cord injury could cause paralysis. While that paralysis may be temporary for some, it could be permanent for others. The victim could be forced to use a wheelchair or have a permanent aide for the rest of their life.
Another life-changing injury is brain trauma. In an accident, you can hit your head against the window, steering wheel, or another object. But your skull only gives you so much protection. If the impact is hard enough, you could require immediate medical attention. Your brain injury could cause memory loss, reduced cognitive function, and chronic headaches.
Broken bones are also common injuries experienced by car accident victims. The clavicle and ribs are two of the easiest bones to break. In addition to being painful, broken bones require months of healing. At that time, you may need to see a doctor regularly. You also may need to rest and miss many days of work.
The Emotional Injuries
Some of your injuries may be invisible. Sadly, many victims are left with emotional injuries. They could experience severe anxiety. A victim with anxiety may become scared of driving. As a result, they may be unable to leave their home to work or socialize.
Another example of an emotional injury is PTSD. After a traumatic accident, a victim could suffer significantly. They might have flashbacks of the incident, outbursts of anger, or night terrors.
Most emotional injuries go untreated. This is because they require therapy. For many, the cost of therapy is too high. They suffer for years without getting the help they need.
Why Should You Work with a Car Accident Attorney in Northridge?
Car accidents are expensive. The medical bills, medications, and X-Rays can cost you more than you have in your savings account. Furthermore, the time you miss from work could decrease your paychecks. The bills start to add up, and many accident victims experience debt. But this doesn't have to happen to you. An attorney can get you compensation.
Some people choose to handle the aftermath of a car accident on their own. However, this might not be the best option. Insurance companies aren't usually easy to work with. In fact, it's likely that they will fight your claim. You should work with a Northridge car accident attorney and have someone else handle the negotiations process.
There's another benefit to working with an attorney. Depending on the circumstances surrounding your accident, you may be able to file a personal injury claim. Your claim could get you money for your medical expenses, missed wages, and pain and suffering. With the money you receive, you could be on your way to a full recovery.
The King Law Firm believes you deserve financial compensation for your accident. Contact our office and let us represent you.