Truck Accident Attorney in North Hollywood
Truck drivers are some of the most experienced and certified drivers out on the road — and for good reason. A tractor-trailer can weigh up to 80,000 pounds, which is 20-30 times the weight of the average passenger car. The sheer size and weight of these vehicles present dangers that other drivers simply don't have to deal with.
Unfortunately, no amount of training will ever guarantee that a trucker is immune to causing an accident, and each day across the country semi-trucks collide with passenger vehicles in devastating crashes. If you or someone you love has been hurt in such an accident, The King Law Firm can help.
Contact The King Law Firm For a Free Consultation Today
The King Law Firm is a well-known and respected truck accident law firm in North Hollywood. The firm has represented many truck accident victims over the years and has a proven track record of success.
If you or someone you know has been involved in a truck accident, it is important to contact an experienced attorney as soon as possible. Our team of personal injury lawyers has the knowledge and resources necessary to help you get the compensation you deserve. Contact The King Law Firm today for a free consultation.
What Makes a Truck Accident Different From a Car Accident?
From a physics perspective, the difference between a crash involving two like-sized vehicles and a crash between a commercial truck and a passenger vehicle is massive. The difference in weight creates a force disparity that can cause serious injuries to the smaller vehicle and its occupants.
Severity of Injuries
Even a low-speed collision — a "fender bender" between two cars — can cause life-altering injuries when a car is hit by a truck. In a North Hollywood semi-truck accident, neck injuries, spinal cord injuries, traumatic brain injuries, internal injuries, and extensive emotional pain are common — and there are many more severe injuries that can occur in semi-truck accidents that far exceed the injuries reported in a North Hollywood car accident. 
Wrongful death is alarmingly common in these crashes, too, and our personal injury law firm is prepared to fight to get you the compensation you deserve after your own personal injury or the tragic wrongful death of a loved one in a truck crash.
Blind Spots
Because trucks are so large, their blind spots are much larger than those of passenger vehicles. According to the Federal Motor Carrier Safety Administration (FMCSA), the blind spot on either side of a tractor-trailer extends for 20 to 30 feet in front of the truck, 200 feet behind, and extends from directly behind the cab out to two lanes over. This means that a trucker may not be able to see a car that is right next to him.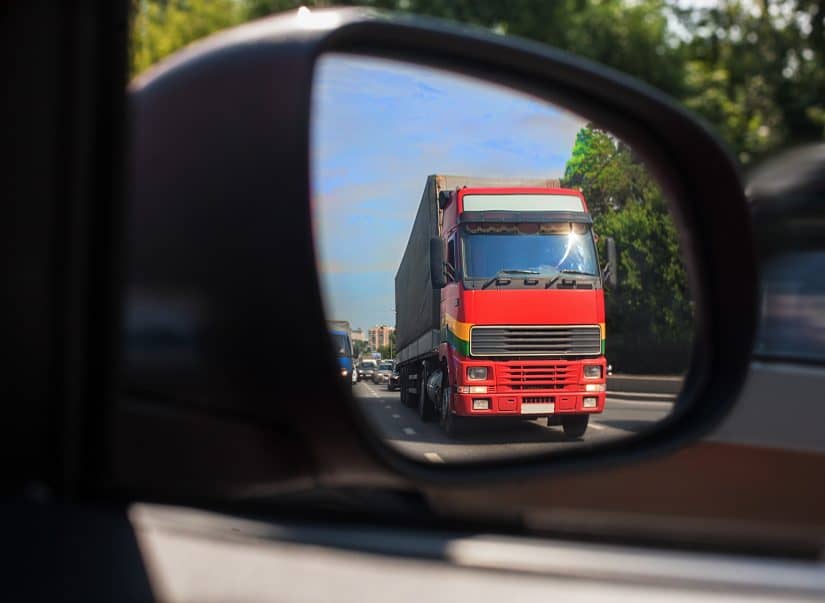 Size and Length
The other major factor is the size and length of a tractor-trailer. These trucks are often up to 75 feet long, which means they need a much larger stopping distance than smaller vehicles. This can make it difficult for a trucker to stop in time to avoid an accident, especially if the roads are wet or icy. Adverse weather conditions are common factors in a North Hollywood car accident, and the stakes are even higher in a semi-truck accident.
Complicated Liability Issues
Truck accidents are often much more complicated than other types of car accidents because there are typically multiple parties who could be held liable for the crash. For example, if a truck driver was working for a company at the time of the accident, the company may also be held responsible for the driver's actions.
An experienced auto accident lawyer in North Hollywood can help you navigate these liability issues, which are typically much more complex than a car accident.
Commercial Rules and Regulations
Since trucking companies are regulated by state and federal laws, there may be multiple sets of rules and regulations that apply to the case — which an experienced North Hollywood auto accident attorney will know how to navigate.
With over 3.5 million people working as truck drivers, it is no wonder that the industry requires its own oversight authority — the FMCSA.
Common Causes of Truck Accidents in Ventura County
When a truck accident does occur in North Hollywood, it is often the result of one of the following:
Driver Fatigue
Truck drivers are on the road for long hours and sometimes drive through the night. The FMCSA limits the number of hours a trucker can operate in a day, but even with these regulations, accidents still happen due to driver fatigue. Some cases have found that fatigue is even more of an impedance to safe driving than operating a vehicle drunk.
Trucking far exceeds all other modes of freight transit.
Distracted Driving
Truck drivers are often distracted by things like GPS devices, cell phones, and even paperwork that needs to be completed. Long hours on the road can lead to boredom, and tight deadlines might encourage a driver to multi-task.
Taking your eyes off the road, even for a few seconds, can be enough to cause an accident.
Speeding
The FMCSA has issued a Notice of Intent (NOI) for requiring electronic speed limiters on trucks to cap them at 70 mph, but this intent has drawn the ire of many in the trucking industry, and there is a long road between the NOI and a final set of rules.
Los Angeles County, including North Hollywood, CA, has one of the lowest average truck speeds in the country, but this statistic does not make it any less common to be involved in a speeding accident in North Hollywood, California than any other major city.
Drivers who are trying to make deadlines often ignore speed limits. Speeding makes it harder for a driver to stop or swerve to avoid an accident in any vehicle, but this is even more true when it comes to a fully-loaded tractor-trailer.
Poorly Maintained Trucks
All vehicles need to be properly maintained, but this is especially true of large trucks. When brakes fail, or tires blow out, the results can be catastrophic.
Depending on the arrangement, a trucker may be personally responsible for their vehicle's maintenance, or the trucking company may be responsible. This is just another complication that will need to be sorted out before you are able to take legal action.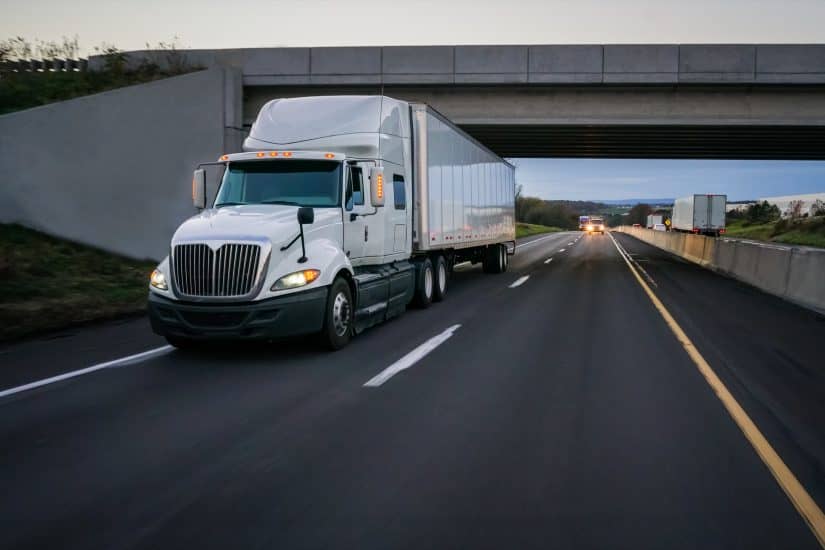 No Two Traffic Collisions Are Alike
If you don't see the cause of your Southern California truck accident, don't worry. A personal injury attorney at our North Hollywood, CA law firm is prepared to help you seek maximum compensation for your economic damages and non-economic damages alike.
Whether you have suffered minor injuries or are dealing with the lifelong consequences of a catastrophic injury, your lawyer will seek compensation for your lost income, medical bills, emotional suffering, and every other damage you are owed while you are focusing on your recovery and moving forward with your life.
Why You Need an Attorney After a Truck Accident in North Hollywood
Truck accidents are often much more complicated than car accidents, and you will need an experienced attorney to help you navigate the complex web of rules and regulations. Truck drivers are required to have commercial insurance policies, many of which have limits that exceed $1 million in damages, but a high limit doesn't mean that the insurer won't fight to pay you as little as possible.
It can be frustrating to be dealing with mounting medical bills and realize that the insurer's legal team is fighting to keep you from getting the money you deserve. We will fight for the maximum possible compensation on your behalf.
Navigating Federal Trucking Regulations
Furthermore, commercial truckers are held to different standards — in fact, an entirely separate set of rules issued by their own federal safety administration (FMCSA) — that can make understanding matters such as fault and liability even more complicated than a car accident claim.
Along with these standards and regulations are logbooks, weight restrictions, Hours of Service limitations, specific licensing and certifications for certain types of cargo, and more.
Frequently Asked Questions About Truck Accidents
The following are some frequently asked questions our North Hollywood clients often have about truck accident cases.
Keep in mind that these answers are general. Always speak to a truck accident lawyer for specific legal advice.
Do I Need a Truck Accident Attorney?
There is no legal requirement for a North Hollywood victim to work with a personal injury attorney or a car accident attorney to file a personal injury claim. You might be able to negotiate with the trucking company's insurance adjuster and get a fair settlement, but it is unlikely.
Trucking companies and their insurers have teams of lawyers who are experienced in handling these claims, and the best way to level the playing field is to work with a legal professional who is equally experienced — and fighting for you.
How long do I have to file a lawsuit after my accident?
The statute of limitations for filing a personal injury claim in California is two years from the date of your accident. If you wait too long to file, your claim will be barred, and you will not be able to recover any compensation.
This might seem like a long time, but it is important to remember that investigating a truck accident can take months — or even years. The sooner you contact an attorney, the better.
What should I do if I'm involved in a semi-truck accident?
If you're able, you should first move your vehicle to the side of the road and turn on your hazard lights. Then, you should check yourself and your passengers for injuries.
If anyone is injured, call 911 right away. Once the police arrive, you should provide the responding officers with a detailed account of what happened.
If you have a camera on your phone, take pictures of the damage to both vehicles and any visible injuries. These will be important later when you file an insurance claim or personal injury lawsuit.
You should also exchange contact and insurance information with the other driver. Be sure to get the name, phone number, and insurance company of the truck driver as well as the trucking company they work for.
Finally, it is important that you do not say anything that could be construed as admitting fault for the accident. Even something as innocent as apologizing could be used against you later.
It is best to let your attorney handle all communication with the insurance companies and the trucking company.
For professional legal advice regarding truck accidents, contact the North Hollywood truck accident lawyers at The King Law Firm immediately. Our personal injury lawyers will examine your case free of charge. Call today.