Motorcycle Accident Attorney in Oxnard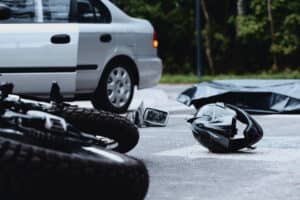 Riders on motorcycles can be particularly vulnerable when on roads. For one thing, their skin and body are open to the elements, so weather conditions certain affect riders. Weather can also affect the road conditions that they ride on. But other drivers, including those in buses, trucks, or cars, can also pose a threat to motorcycle riders if they do not see them.
If you have been involved in a motorcycle accident then you have 10 days to report it to the DMV, as required by law. This law applies to all motorists in California if they were involved in a crash that resulted in injuries, death, or at least $750 worth of property damage.
When To Hire an Attorney After a Motorcycle Accident
We will start with the short and sweet answer before going into detail: Hiring a lawyer should be one of the first things you do after getting medical care.
After being injured in a motorcycle accident, it can be very difficult to determine what to do next, and when, including when to hire an attorney. The reality is that the sooner you partner with an attorney, the better support you will have through each step that follows. The best way to determine whether or not you need a lawyer, and when to hire one, is by talking directly to an attorney during a free initial consultation. This is a great way to hear the opinion of a legal professional—which can help put some of your anxiety about the unknown to rest—and get some helpful context about how things may go in the future.
Many people choose to file an insurance claim on their own, and may not end up contacting an attorney until after they have encountered some resistance from the insurance company; unfortunately, by the time you are getting pushback from the insurance company you have already missed out on valuable time. Hire an attorney BEFORE you file an insurance claim, and you will have their experience and guidance through every single step of this complex process.
How To Stay Safe On a Motorcycle
Great road conditions call bikers out to go for a ride. It's a good habit to check your machine before going out to make sure it is ready for whatever road conditions you meet. But when road conditions start to get wet and slippery, it's time to consider whether or not it's worth going out. If you are riding during the rain then it is important to have anti-fog on your visor, gloves, and other necessary rain gear for increased visibility and safety.
Wearing durable fabrics, such as leather, that cover your arms and legs, can protect your skin from road rash if you get into an accident. Thick boots and gloves will protect your hands and feet. In the summer it is important to wear clothing that will keep you comfortable and prevent sunburn.
Wearing a helmet has been attributed by the National Highway Transportation Safety Administration as being one of the reasons why motorcycle fatality rates dropped in California in 2015 when they rose in other parts of the country. Anti-lock braking systems have also been attributed to making motorcycles much safer when installed.
Motorcycle Accident Statistics
In 2013, it was estimated that motorcycle fatality rates were 26 times higher than rates for fatalities resulting from a crash involving a passenger vehicle.
However, The National Highway Traffic Safety Administration (NHTSA) noted a slight decrease in the number of motorcycle fatalities from 2016 to 2017, and again from 2017 to 2018. In fact, in 2017 California ranked #20 in motorcycle fatalities per registered motorcyclists when compared to other states, according to information pulled from data collected by the NHTSA. In 2016, they also reported that 14 percent of all traffic deaths nationwide were motorcycle riders.
Common Motorcycle Accident Injuries
There are various ways to be injured in a motorcycle accident, and they vary from major to minor. One of the most common ones, which can range from mild to severe enough to kill off nerve endings, is road rash. Sometimes it can be minor cuts, scrapes, and bruises, but other times road rash can require skin grafts or even physical therapy, depending on how much of the body is affected.
Fractures are another extremely common motorcycle accident injury, and they, too, can range from relatively minor, to severe enough to warrant emergency surgery or even amputation. Physical therapy will often be required to go along with healing.
Head and spinal injuries are extremely common, and often are severe. Injuries can result in partial or complete paralysis, brain inflammation, or more mild symptoms such as loss of concentration, difficulty sleeping, dizziness, and a sense of "brain fog."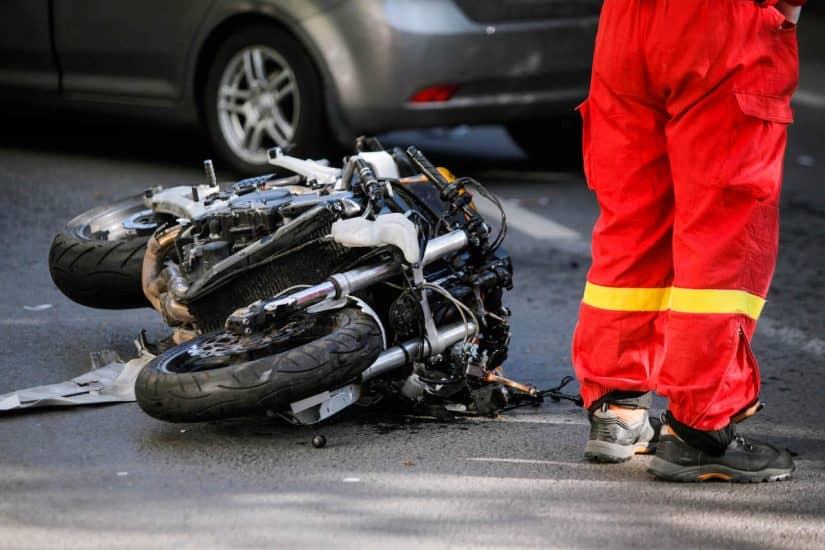 How To Pick An Attorney
No doubt getting in an accident is very emotionally stressful, in addition to how physically painful it can be. It is understandable that you want to hire an attorney you can trust, who communicates with you, and explains each step of the way thoroughly to you. There are questions you should ask if you are looking for a motorcycle accident attorney in Oxnard.
What are the fees and costs associated with you representing me?
How will you communicate with me?
Have you tried other cases like mine before? What were the outcomes?
What would I need to provide to you to help my case, and what will you provide? Do you have access to people who can serve as expert witnesses for my case if it goes to court?
What are the various options I have? What is the likelihood of going to trial?
California traffic law is very specific. There could be a variety of factors that affect your case. We are happy to talk with you more about your specific claim. If you have been injured and have medical bills piling up or cannot work because of a motorcycle accident, then call us today! We are ready to fight for you!
Frequently Asked Questions About Motorcycle Accidents
The following are just a few questions and generalized answers that we are happy to discuss in greater (and specific) detail during your free initial consultation, and that we will continue to clarify during our work together. In order to answer these questions and more, contact us as soon as possible so that we can get working on your case today.
Who is at fault for my motorcycle accident?
In order to determine who is at fault in your accident, we will need to go through a range of details—starting with your own testimony, and any statements given by the other driver. It would be our hope that the responsible driver would admit their fault, but unfortunately, this is not always the case. After starting with these firsthand accounts, we will then move on to eyewitness accounts, any possible surveillance footage, and more.
The police report is going to be a central document in this process, and if you are able to tell the officer who arrives to the scene about what you believe happened (or if you witnessed the driver texting, you think that they are under the influence of drugs or alcohol, etc), then make sure that this makes it into the report.
How much money am I entitled to after my motorcycle accident?
There is no easy way to answer this question because a final settlement or award after a motorcycle accident is very unique to the victim's injuries and other important details about their life. We will need to deep-dive into things like your income history, all associated expenses of your accident, and things like your medical bills. In addition, we will work to calculate your non-economic damages, which seek compensation for the actual pain and suffering of your accident, any possible depressive symptoms that you may experience, as well as the trauma that you endured during the accident.
Each of these things will result in a unique value, which we will then be able to compile into a central calculation that will inform us as we move forward with negotiations with the insurance company or the request for an award that we submit to the courts when we file a lawsuit.
Will my motorcycle accident case need to go to trial?
Some estimates claim that fewer than 5% of all personal injury claims ever make it to trial, and perhaps as few as 1 out of every 2 claims are ever even filed as lawsuits. These statistics are, of course, no guarantee of your own outcome, but should be able to provide you with some context as you are trying to understand what comes next.
Personal injury lawyers and insurance companies alike are motivated to avoid trials for a variety of reasons, such as the cost, the amount of time required, and ultimately the fact that the final decision about the award is left up to a judge or jury, meaning that the defendant is willingly giving up their agency and ability to make this decision for themselves. In addition, major companies or well-known individuals are often highly motivated to settle to avoid embarrassing details about their fault from going public.