Premise Liability Lawyer Ventura
A property owner must exercise reasonable care in the maintenance of their property to prevent injuries. If the issue cannot be fixed immediately, then there should be adequate warnings to guests about dangerous conditions or hazardous areas.
Under California law, property owners are responsible if a guest lawfully enters the property and gets hurt due to a dangerous condition. If you have been injured by the negligent actions of a property owner or landlord, then you should schedule a free consultation with one of our Ventura premises liability attorneys.
Our practice areas include premises liability accidents, such as slip and falls, elevator and escalator accidents, falling objects, fires, negligent security, swimming pool accidents and other accidents on another's property.
Call the Ventura personal injury legal team at the King Law Firm at (805) 448-4306 now if you believe you have a valid premises liability claim.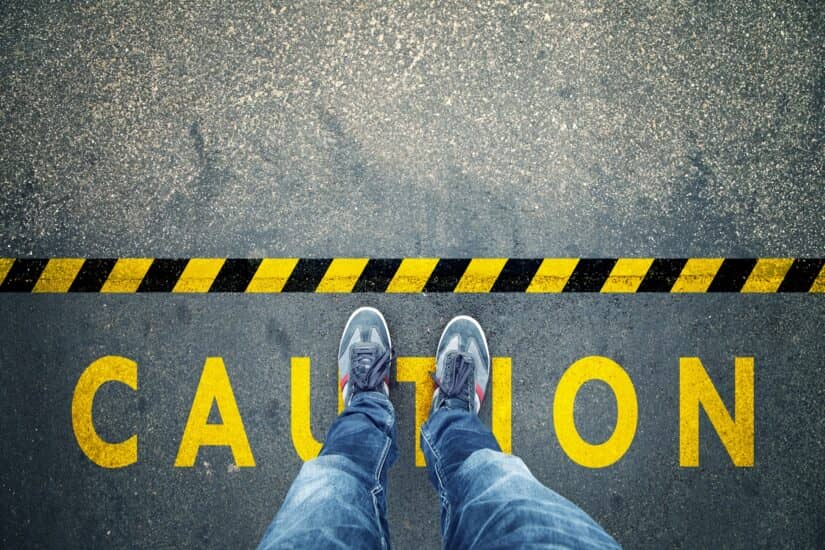 Causes of Premise Liability Accidents
Most premises liability cases are due to negligence. Property owners owe a duty of care to visitors to their property, whether they are social guests or business guests. When property owners breach this duty, it can lead to fall accidents and other liability claims. They can be held liable for injuries caused by premises liability accidents.
Common examples of the duty of care include fixing faulty electrical wiring, repairing broken escalators and elevators, warning guests to be careful on a wet floor and repairing any other hazardous conditions on the property.
Slip and Falls
Ventura slip and fall accidents can happen on any type of property, from hotels to restaurants, and even work places. Property owners are legally required to maintain a safe environment by preventing common causes of falls such as:
Exposed wiring
Loose or torn carpeting, mats or rugs
Potholes
Spilled food or liquids
Uneven flooring or sidewalks
Wet floors
Dog Bites
Dog attacks are a type of premises liability claim in which the victim suffers serious harm, like infection and nerve damage. Dog owners are required to control their pets.
In order to be successful in your dog bite claim, you must establish that the dog owner violated a duty of care that they owed to you. If they let the dog go without a leash in a public area or did not install a suitable fence that could restrain the dog, then they can be held liable for your damages.
Common Injuries
Premises liability accidents lead to head injuries, spinal cord injuries, broken bones, and burn injuries.
Traumatic brain injuries (TBI) are caused by a sudden blow to the head, like after a fall. After the initial injury, there may be secondary injuries that complicate recovery. Some never recover.
Spinal cord injuries can be permanent or temporary, and prevent the victim from having sensation in the extremities or the ability to walk. Like with TBI, some people never recover from their spinal cord injuries after a serious fall or other premises liability accident.
Cuts and bruises are also common injuries in premises liability cases. Dog attacks and violence related to negligent security can result in deep wounds that require stitches.
Property owners in Southern California are required to keep their property in reasonably safe condition and to regularly inspect the premises. If you were injured on another's property in Ventura County, then call the King Law Firm to discuss filing a premises liability lawsuit.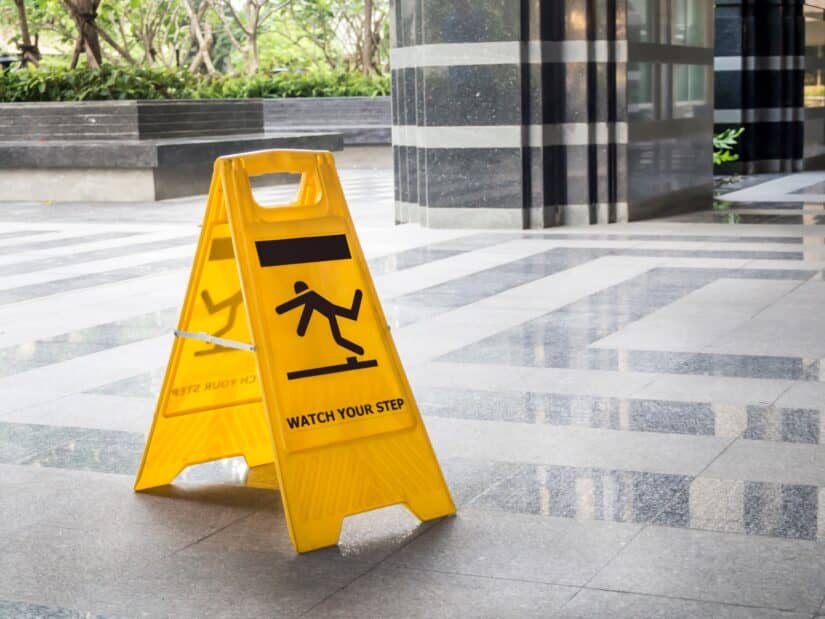 What to Do After You've Been Injured in a Premise Liability Accident
If your injuries are serious, then call 911, and do not attempt to move.
Report the incident to the property owner. Make sure you get the name of whoever you reported it to and what their title is. If they are not the property owner, then ask them for the owner's name, phone number and email address, as well as a physical address for their office. You should also ask for their insurance information.
You should be given an incident report that is signed by either the property owner or the manager on duty.
Use your phone to take pictures and videos of where it happened. Photographic evidence is extremely helpful in premises liability cases.
Seek medical care for your injury by going to the nearest emergency room. Do not delay in seeking treatment for your injury. It is best for your health and your premises liability case to go to a hospital right away.
Talk to a premises liability lawyer. We can get started immediately on holding the owner of the property liable for your damages. We take care of your lawsuit so that you can focus on healing from your injury.
Damages in a Premise Liability Accident Claim
If you were injured while lawfully on someone else's property, then they can be held liable for your injuries and medical expenses. You may be eligible to receive compensation for those and other damages. You should speak with a personal injury lawyer from our law offices about your premises liability claim in Ventura, CA.
The most common types of compensation are economic damages and non-economic damages. You may be awarded economic damages in your premises liability case in compensation for your medical bills, lost wages and other financial losses.
There is a psychological component to suffering serious injuries. Non-economic damages compensate victims for their pain and suffering, mental anguish and emotional distress.
The Legal Process For Recovering Damages
According to California premises liability laws, you need to prove that the property owner was aware of the dangerous conditions and prove their negligence in order to receive compensation.
We offer a free case review, which is an opportunity for you to speak with a premises liability lawyer and ask any question you may have about premises liability lawsuits. We recommend that you bring the following documents to your free consultation with one of our Ventura premises liability lawyers:
Incident report
Medical bills
Photos from the scene of the slip and fall or other accident
Contact information for any witnesses
Talk to an Experienced Attorney From The King Law Firm
By law, a property owner in Ventura County must maintain a safe environment for guests. Otherwise, they may be liable for any resulting injury or harm caused by their negligence. Most landlords and property owners have an insurance policy to protect them from premises liability claims.
The insurance company will fight back hard in your premises liability lawsuit. They may accuse you of wearing inappropriate footwear, being distracted at the time of the accident or use another argument to reduce your settlement or deny your claim.
Our Ventura premises liability lawyers have recovered millions of dollars for our clients. Call (805) 448-4306 today to schedule your consultation and learn more about how we provide aggressive and compassionate representation.