Speeding Car Accidents
Speeding is very dangerous for everyone on the road, and speed limits are posted because they have been determined to be the maximum safe operating speed for the majority of the drivers on the road considering the obstacles and terrain. When someone decides to ignore these limits, they are putting themselves at risk, but more importantly, they are putting everyone else on the road at risk because of a reckless decision that they are making. Speeding is dangerous for a variety of reasons. First, it means that the risk of damage or injury is significantly higher during a collision because there is greater force in the impact at higher speeds. Secondly, the speeding driver is in less control of their vehicle when they are traveling at high speeds, and need to have a faster reaction time if an obstacle or hazard were to appear on the street.
If you have been in a collision with a speeding driver, there are some important steps that you should take in order to be certain that there is a good chance of you getting the financial compensation that you deserve. We will go through the initial steps below, and once you are working with a personal injury and car accident attorney, you can be confident that you are in good hands throughout the rest of the process. Read more below, and contact us now to request a free initial consultation to learn about your options and how we can help you as soon as possible.
What To Do After An Accident With a Speeding Driver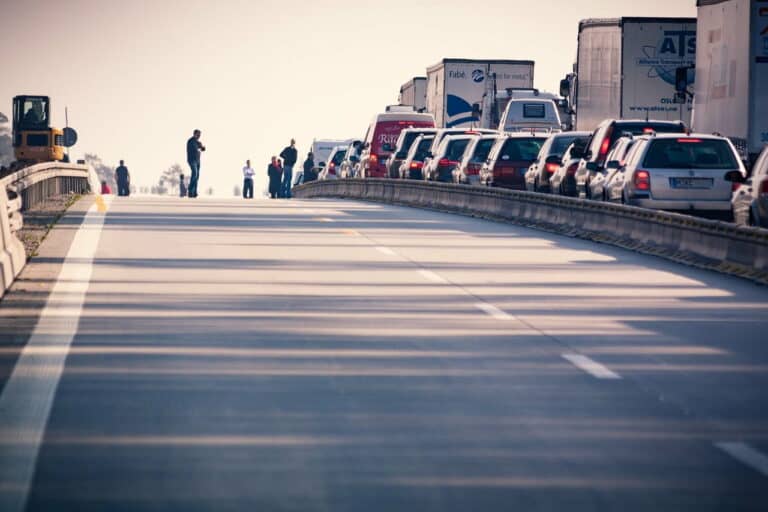 As is the case with any accident, the most important thing to do after an accident is to make sure that you are safe from any additional harm, and that your injuries are addressed as soon as possible. This means that, if you are able, you should get yourself out of oncoming traffic by either moving your car to the breakdown lane or median strip or moving yourself and your passengers off of the road. However, if it is unsafe to leave the vehicle or you suspect that someone has suffered from a spine or neck injury, it is essential that you do not move them or it can make the injury much worse.
Contact 911 as soon as possible to make sure that emergency responders are on the scene and that they are able to secure the area to avoid any additional accidents or injuries and address the ones that have already taken place. When you are able to speak with the police, make sure that they know that the other driver was driving recklessly and that you believe they were speeding. This will be factored into the police report, which will be a central document when it comes time to speak with the insurance company during negotiations, or if we file a full lawsuit.
Working With an Attorney
When you are working with a personal injury attorney to seek personal injury damages after an accident with a speeding driver, you will be able to focus on recovery and getting your life in order while they are focusing on the paperwork and procedures required in order to maximize your chances for getting a fair and reasonable settlement or award in a lawsuit. We have a lot of experience with the California court system, as with direct settlement negotiations with insurance companies, and so our experience will be extremely helpful for you during this process.
We will begin by facilitating a series of settlement negotiations with the insurance company, where we will try to reach a financial agreement that compensates you for your damages sufficiently and avoids the need to file a complete lawsuit. If we are unable to reach an agreement during negotiations, then we will need to decide how to pursue your case in court with the best chances of success and will begin making the necessary plans.
Contact Us Today
If you have been in an accident with a speeding driver, contact the team at The King Law Firm now to speak with a legal professional about your options and how we can help you get the money that you deserve for your suffering and injuries. You will be able to learn about how we have helped others in similar situations as your own, and answer specific questions that you may have about the different options available to you moving forward.