Workers' Compensation Attorney in Oxnard
Being injured on the job can be painful, complicated, and stressful. If you or someone you love has been hurt in their workplace, it is essential to guard yourself by consulting with a workers' compensation attorney in Oxnard.
Worker's compensation exists to aid anyone who has been hurt in a work-related accident heal, recover, and recuperate any losses. If you have never filed a workman's comp claim before, the process can seem confusing and lengthy. One mistake in your claim can result in a denial or a more prolonged process.
How an Oxnard Workers' Compensation Lawyer Can Help You
If you have filed a workers' compensation case against your employer, their insurance company might not work with you. You may come across roadblocks like continual requests for evidence, denied claims, or underpaid claims. Your employer can further delay your compensation by failing to submit your claim or not corroborating your story.
If this is the case, a dedicated Oxnard workers' compensation lawyer from The King Law Firm can protect your legal rights and demand due process.
Hiring an attorney means having someone by your side. No one will be able to take advantage of you when fighting for fair workers' compensation benefits. Your personal injury attorney can negotiate with insurance companies for you and seek out more significant compensation than you would receive by yourself. If negotiations don't go the way you planned, our California attorney will fight your case in court for the best outcome possible.
Bear in mind that most insurance companies have limitless resources on hand to limit their payout to you. The King Law Firm specializes in many kinds of accidents, including motor vehicle, bicycle, trucking, and pedestrian accidents.
We work hard to speak for the underrepresented and will go over your rights with you, especially if you are unfamiliar with the law. If you are injured, we will fight to get the medical care monetary compensation you need so you can focus on getting better.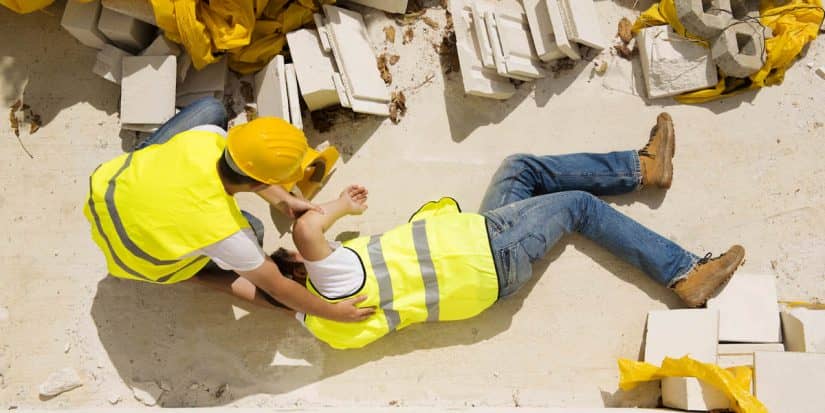 Types of Workers' Comp Injuries
Our law firm has helped clients recover compensation for injuries, including:
Burn injuries
Catastrophic injuries
Lacerations
Fractures
Eye injuries
Cumulative trauma
Contusions
Repetitive motion injuries
Stress-related injuries
Occupational injuries
Workers' Comp Accidents
Wrongful death accidents
Car accidents
Negligent maintenance
Bicycle accidents
Unsafe work conditions
Defective products
Compensation for work-related injuries can include:
Medical treatment like physical therapy, surgery, medication, diagnostic treatment, and rehabilitation
Temporary disability benefits if unable to work
Financial support for financially dependent family
Retraining benefits
We are dedicated to workers' rights, and our attorney will work hard to get you the maximum compensation if a third-party claim issue is present.
What Is a Third-Party Claim?
Your case might include a third-party claim if the negligence of another party other than your employer contributed to your injuries. That party is not directly involved in the accident but is still a factor in your injuries. For example, you may have a third-party claim against a defective product, a property owner, a subcontractor, or more if any of these parties contributed to the accident.
Filing a third-party claim may take the experience and skill of a workers' compensation attorney in California. We can hire independent experts and investigators to determine cause and flesh out your case at the King Law Firm. No matter how your injury occurred, we can establish the truth behind the accident before going up against any party involved to get your rightful compensation.
Once you accept a workers' compensation benefit, you cannot file a lawsuit against your employer for any injuries. The state of California does not allow recipients to file further lawsuits in exchange for no-fault benefits. However, you can still file a third-party claim against another party that is not your employer.
You may be eligible for both workers' compensation and a third-party claim depending on your case.
Contact Your Workers' Compensation Attorney Today
If your employer and their insurance company try to deny the benefits you deserve or try to deny your claim, you need to contact an established workers' comp lawyer right away.
Workers' comp covers any type of injuries you receive while completing your work tasks. This can include injuries at your place of work, repetitive stress injuries like carpal tunnel or a herniated disk, exposure to dangerous toxins, slip-and-fall accidents, and more.
At the King Law Firm, we will go over the circumstances and evidence surrounding your injury and employment status to help you determine if you have the right to file a workers' compensation or third-party claim.